Millet-Flax Homemade "Buttermilk" Pancakes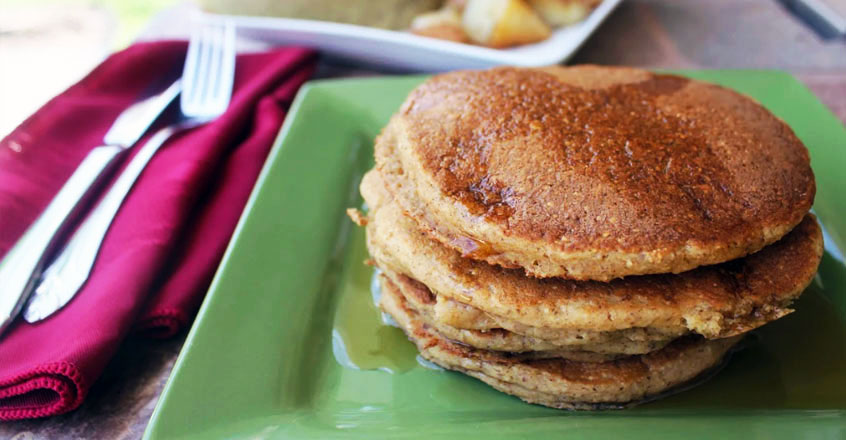 4 cups gluten free rolled oats
3 Tbsp maple syrup or date paste
3 Tbsp unsweetened applesauce
1 Mix the dry ingredients in a large bowl.
2 Mix the wet ingredients in a smaller separate bowl.
3 Pour wet ingredients over dry ingredients and mix well.
4 Process the mixture in a blender until well blended and smooth.
5 Pre-heat a skillet at medium-low temperature.
6 Using a ladle, scoop desired amount of batter into the center of a skillet.
7 Cook until a few bubbles appear on the top and the bottom is firm. Flip the pancake and cook until done, approximately 5 min. Enjoy!
Cooking Tips
Freeze leftover pancakes for a quick meal later in the week.
Add berries, diced apples, or cacao powder for delicious variations.
This batter can also be used for waffles.
Copyright 2021 Center for Nutrition Studies. All rights reserved.