Reprinted from The China Study Quick & Easy Cookbook (BenBella Books, 2015).
What You'll Need
---
3 cups rolled oats or other rolled grains, such as rye or barley
1 cup chopped dried fruit
½ cup chopped nuts or seeds
How to Make It
---
1 Preheat the oven to 350 degrees F.
2 Place the oats or grains on a baking sheet and toast them for 13–15 minutes, until they are lightly browned.
3 Remove the oats or grains from the oven, and let cool to room temperature.
4 Combine the oats or grains with the remaining ingredients before serving, and store leftovers in an airtight container for up to 7 days.
Cooking Tips
For the dried fruit, you can use raisins, apricots, figs, dates, apples, etc.
For the nuts or seeds, you can use walnuts, pecans, cashews, almonds, sunflower seeds, sesame seeds, etc.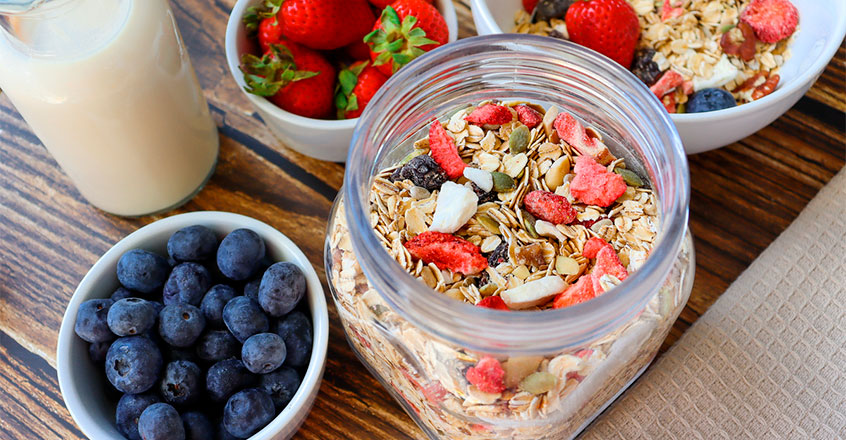 Copyright 2022 Center for Nutrition Studies. All rights reserved.