Tropical Green Smoothie Bowl
What You'll Need
---
1 cup mango chunks, frozen
1 cup pineapple chunks, frozen
2 inch slice of fresh ginger
SUGGESTED TOPPINGS
How to Make It
---
1 In a blender, process all the ingredients until smooth.
2 Divide between two bowls and add desired toppings.
Cooking Tips
You can use chilled water or coconut water in place of the plant-based milk.
Tropical fruit makes the best topping for this bowl.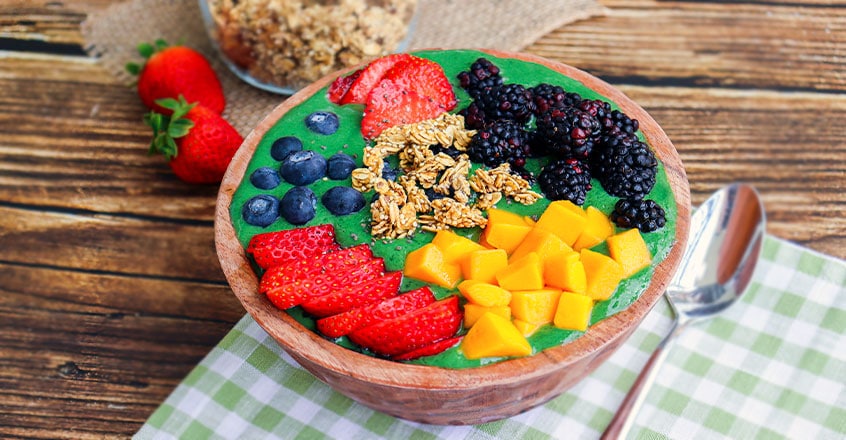 Copyright 2022 Center for Nutrition Studies. All rights reserved.