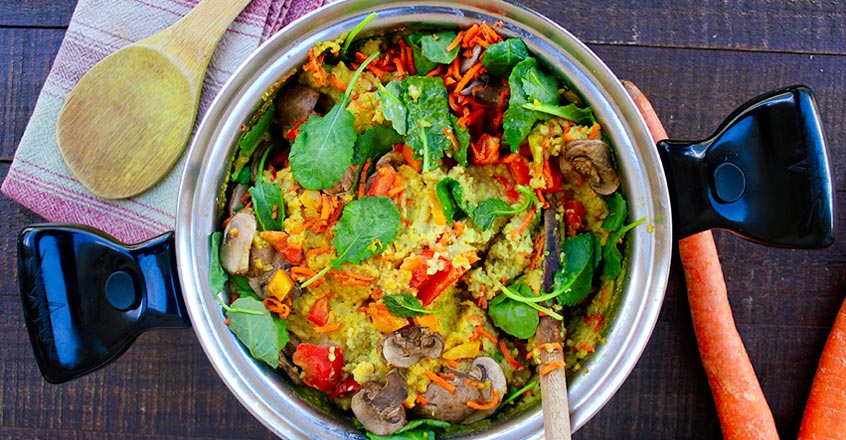 What You'll Need
---
2 cups of quick cooking steel cut oats
½ cup nutritional yeast flakes
1 ½ cup baby kale or spinach
How to Make It
---
1 Bring the water to a boil in a large saucepan.
2 Add the oats and spices and reduce heat to low.
3 Simmer uncovered for 5 to 7 minutes.
4 Stir in the vegetables.
5 Cover and simmer for another 2 minutes.
Cooking Tips
For a delicious alternative, spread the savory oats out in a baking dish, sprinkle breadcrumbs on top, and broil for a few minutes until the bread crumbs are browned and crispy. Substitute rolled oats for steel cut.
Try substituting Herbamare for the salt for additional flavor.
Copyright 2022 Center for Nutrition Studies. All rights reserved.