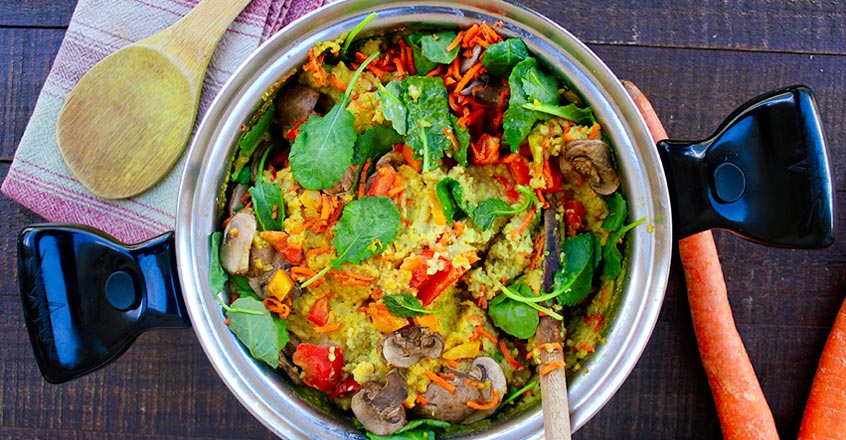 Ingredients
4 cups of water
2 cups of quick cooking steel cut oats
1 tsp Italian seasoning
½ tsp sea salt
1 tsp garlic powder
1 tsp onion powder
½ cup nutritional yeast flakes
¼ tsp turmeric
1 ½ cup baby kale or spinach
½ cup diced mushrooms
¼ cup shredded carrots
½ cup diced bell peppers
Instructions
1. Bring the water to a boil in a large saucepan.
2. Add the oats and spices and reduce heat to low.
3. Simmer uncovered for 5 to 7 minutes.
4. Stir in the vegetables.
5. Cover and simmer for another 2 minutes.
6. Serve immediately.
Cooking Tips
1. For a delicious alternative, spread the savory oats out in a baking dish, sprinkle breadcrumbs on top, and broil for a few minutes until the bread crumbs are browned and crispy. Substitute rolled oats for steel cut.
2. Try substituting Herbamare for the salt for additional flavor.
100% online, learn at your own pace
Instructor led format
No prerequisites
Continuing education credits