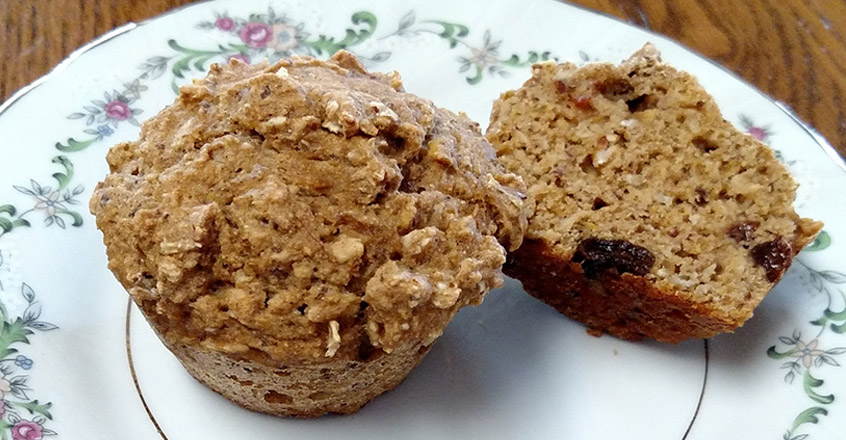 Ingredients
1 cup no-sugar applesauce
¼ – ½ cup pitted dates
1 cup oat milk (may use other non-dairy milk)
2 Tbsp flax seed mixed with 6 Tbsp water
1 Tbsp apple cider vinegar
½ cup raw sugar
1 tsp cinnamon
1 ½ cups rolled oats
½ cup raisins
1 ½ cups whole wheat pastry flour
¾ tsp baking soda
1 tsp baking powder
Instructions
1. Preheat oven to 375 degrees F.
2. Purée ¼ to ½ cup (depending on sweetness desired) pitted dates with 1 cup applesauce.
3. In a large bowl, mix together the flax seed and water. Add applesauce, milk, sugar, raisins, and vinegar; mix well. Add the oats, stir until blended, set aside.
4. In a separate bowl, mix together the flour, baking soda and baking powder. Add this to the apple/oat mixture and stir just until blended.
5. Spoon mixture into silicone muffin pan. (If using a regular muffin pan, I find it best to use cupcake papers.
6. Bake for 20-25 minutes or until done.
100% online, learn at your own pace
Instructor led format
No prerequisites
Continuing education credits