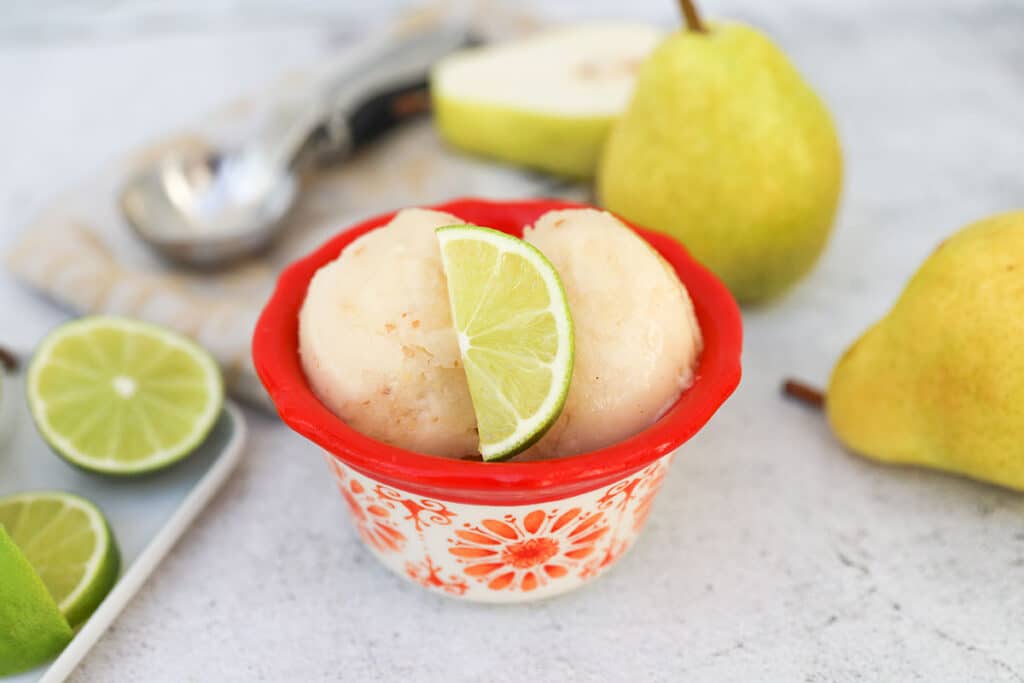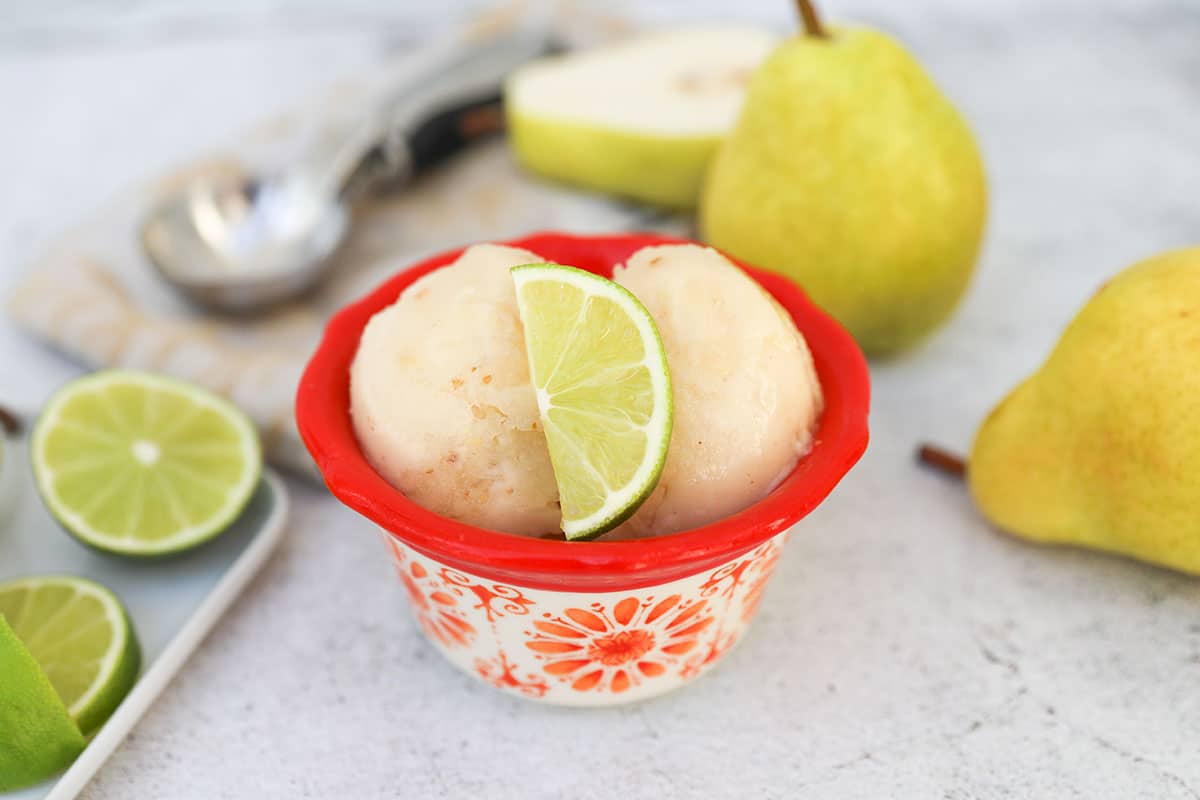 Ingredients
4 pears, peeled and cored, cut into large chunks
1 fresh Medjool date, pit removed
½ tsp fresh lime juice
Instructions
1. Add fresh pears, date, and lime juice to a high-speed blender. Process until smooth.
2. Carefully pour the mixture into the bowl of an automatic ice cream maker, and process according to manufacturer's instructions. Enjoy immediately, or harden further in freezer for an hour or more.
Cooking Tips
1. To make this recipe without an ice cream maker: Process all ingredients in a blender. Pour blended mix into a container with a lid. Place in the freezer for at least 4–6 hours and serve immediately. If frozen for more than 6 hours, the ice cream will solidify and become too difficult to scoop out.
2. This recipe also works wonderfully in a Ninja Creami. Just blend all the ingredients until smooth. Then transfer the mixture to the ice cream container and freeze for a minimum of 24 hours before processing.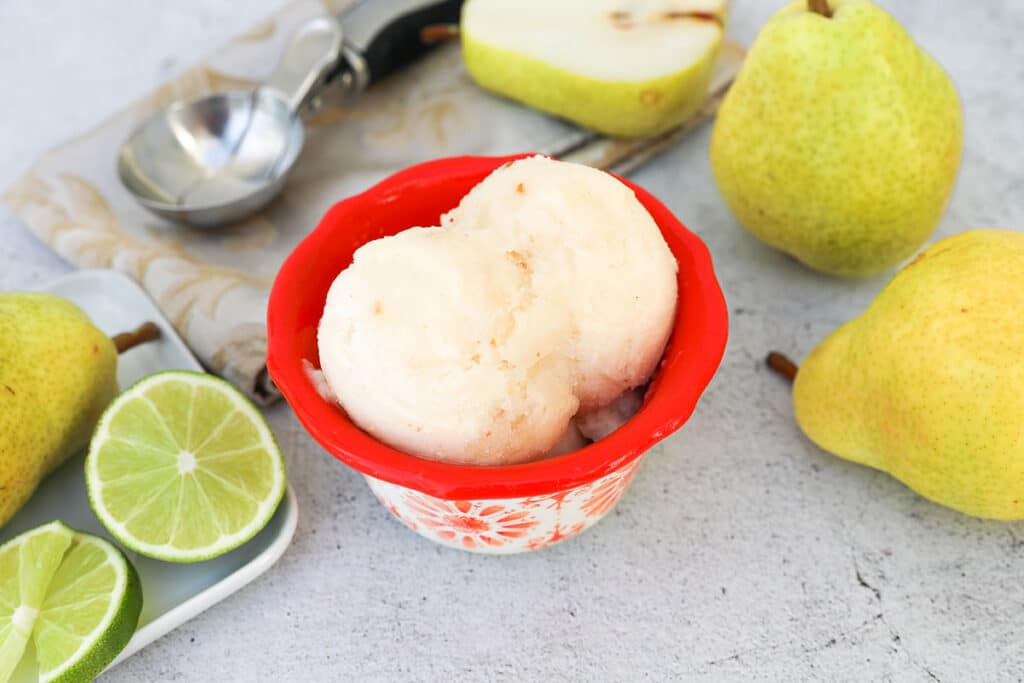 100% online, learn at your own pace
Instructor led format
No prerequisites
Continuing education credits