Chocolate Sweet Potato Brownies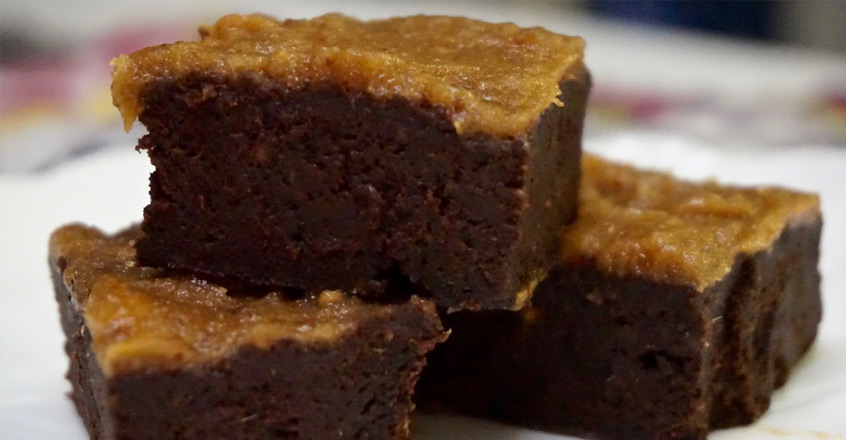 What You'll Need
---
¾ cup sweet potatoes (steamed, mashed with a bit of water)
1 tsp pure vanilla extract
FROSTING INGREDIENTS
How to Make It
---
1 Preheat oven to 350 degrees F. Prepare a 5 x 7-inch baking pan with parchment paper. (I use a glass Pyrex baking dish.)
2 Into the bowl of a large food processor or blender, place 20 pitted dates, plus 1 cup water. Process until pureed. Add the other brownie ingredients, and mix until just combined.
3 Pour batter, which will be very thick, into the baking pan. Make sure the batter is very evenly distributed in the pan. Bake 35 to 40 minutes or until a toothpick inserted into the center comes out clean.
4 Remove brownies from oven and allow to rest on a cooling rack for 10 minutes. While the brownies are cooling, you can prepare the frosting.
5 Using a food processor or blender, blend frosting ingredients together. Then slather over the top of the brownies, and serve.
Copyright 2022 Center for Nutrition Studies. All rights reserved.