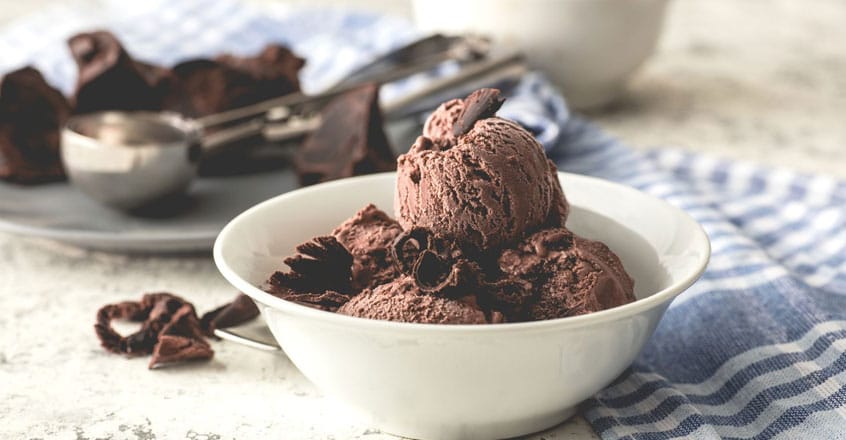 What You'll Need
---
¼ cup pitted dates, finely chopped
3 oz dark chocolate, unsweetened
¾-1½ tsp pasilla chili powder
Berries or other cut up fruit (optional)
How to Make It
---
1 In a bowl, mix the dates with hot water and cover with plastic wrap. Let sit for 15 minutes.
2 In a small pan, gently melt the dark chocolate over low heat. Set aside.
3 Using an immersion blender, process the tofu, dates, vanilla extract, and maple syrup.
4 Add the melted chocolate and continue to process until well incorporated and smooth.
5 Add the chili powder a little bit at a time, tasting until you get the desired amount of heat.
6 Place in the freezer for 2 hours, stirring every 20 minutes.
7 Remove from the freezer and serve with berries or fruit on the side (optional).
Cooking Tips
The chili helps to highlight the fruity notes to this recipe, but don't overdo it with the spice.
A gelato should have a light consistency. Do not store in the freezer for longer than 2 hours.
Serve with fruit for a colorful and delightful dessert.
Copyright 2022 Center for Nutrition Studies. All rights reserved.