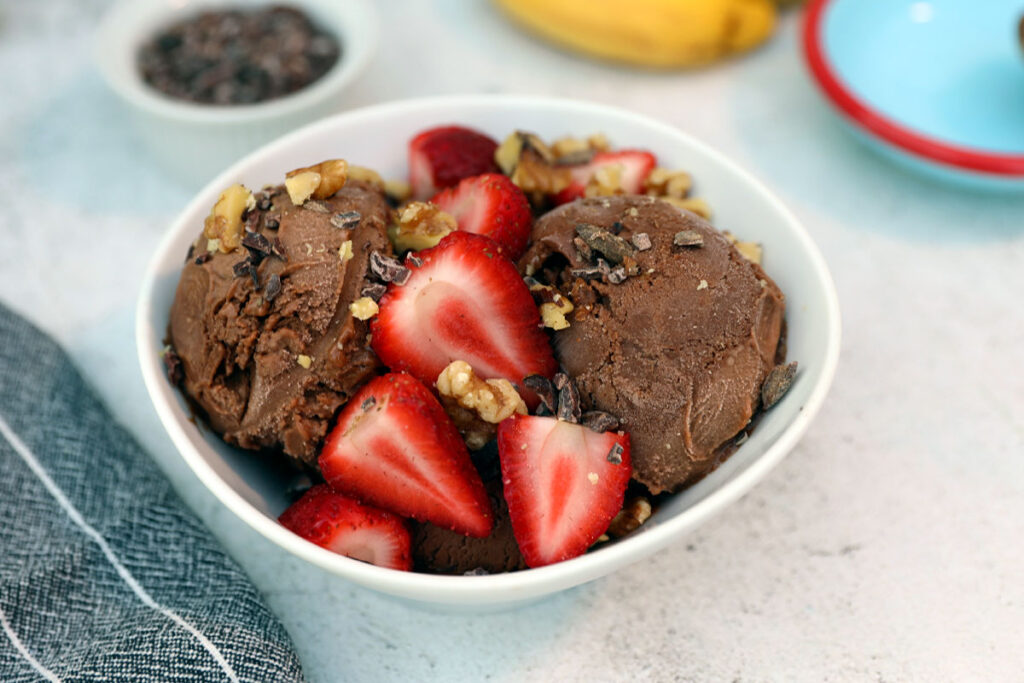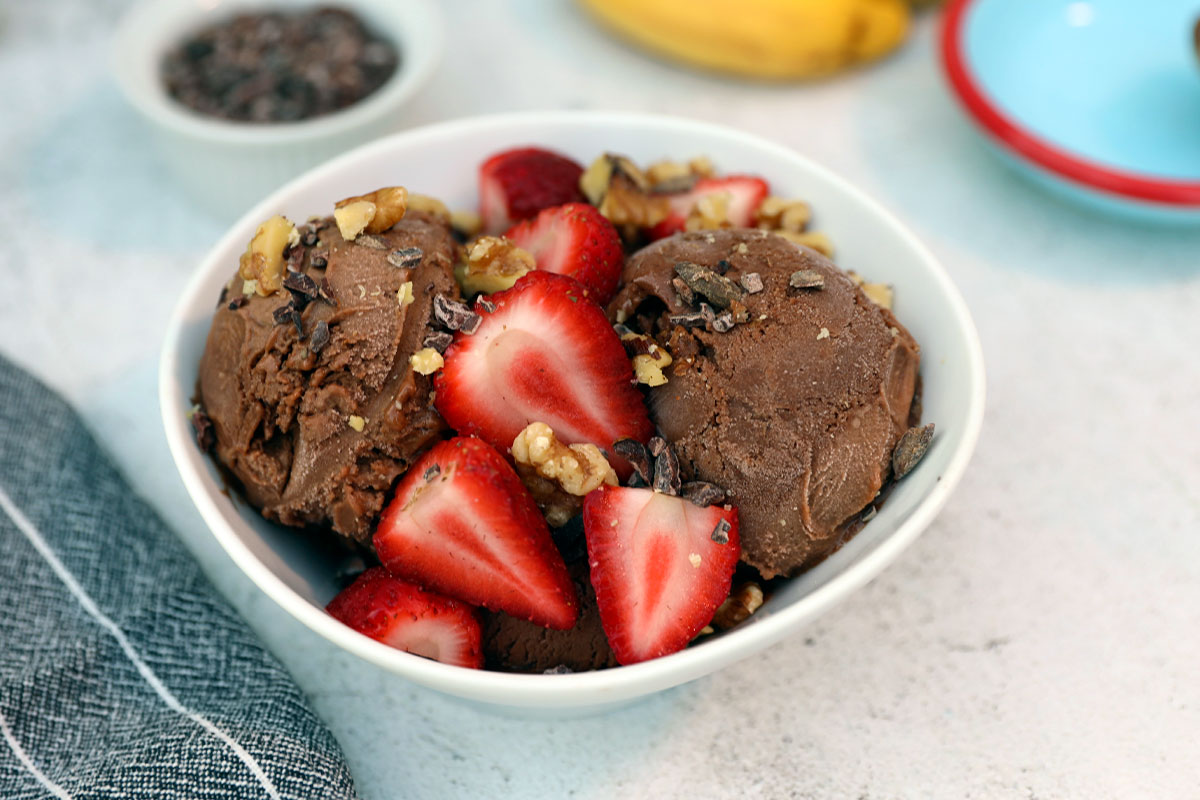 Ingredients
3 frozen bananas
¼ cup unsweetened plant-based milk
3 Tbsp cacao powder
¼-½ tsp ground cinnamon
Instructions
1. Place the frozen bananas and plant-based milk in a food processor or blender.
2. Process until smooth.
3. Add the cacao powder and the cinnamon.
4. Process until well blended.
5. Place in the freezer for 15-20 minutes.
6. Enjoy immediately.
Cooking Tips
1. Bananas should be peeled and frozen for at least 8 hours before preparing the ice-cream.
2. This recipe also works wonderfully in a Ninja Creami or your preferred ice cream maker. If using a Ninja Creami, just blend all the ingredients until smooth. Then transfer the mixture to the ice cream container and freeze for a minimum of 24 hours before processing. In this instance, fresh bananas are recommended as they blend more easily.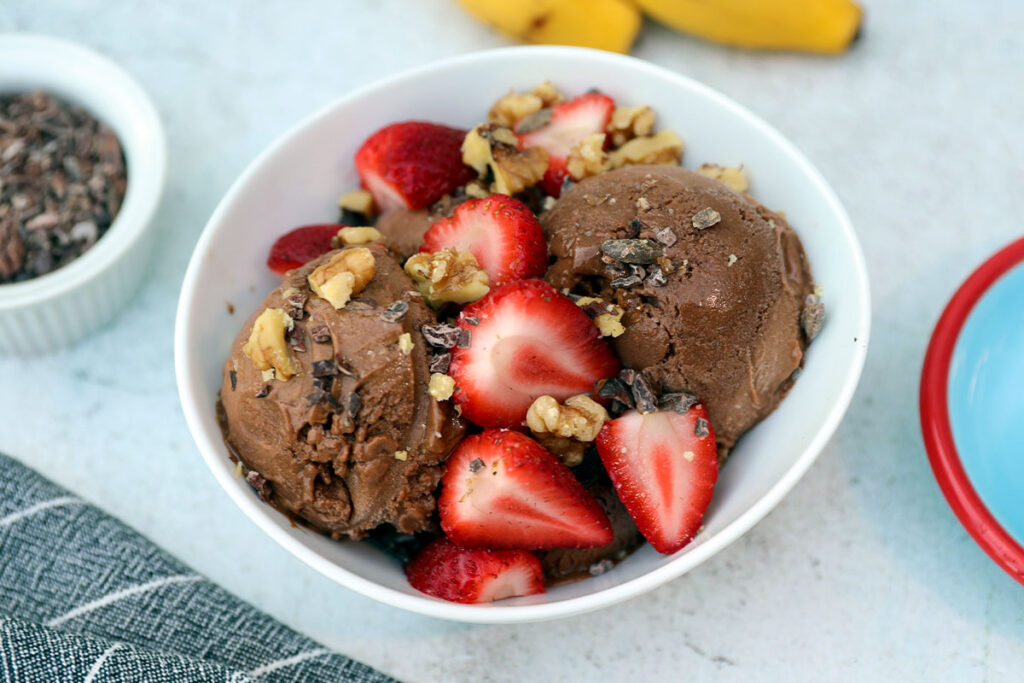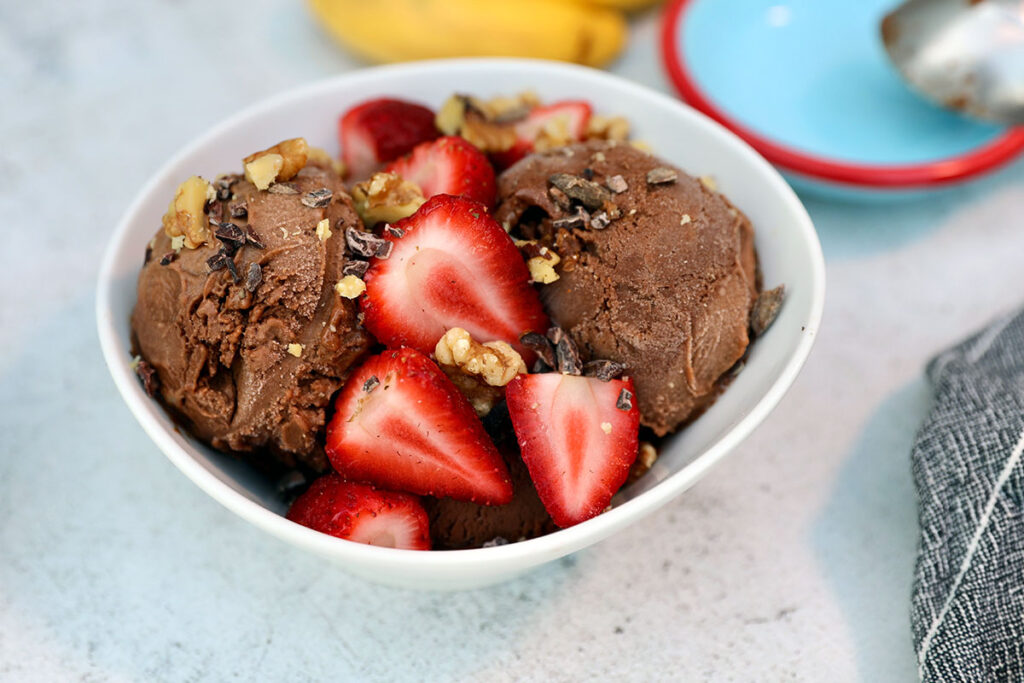 100% online, learn at your own pace
Instructor led format
No prerequisites
Continuing education credits