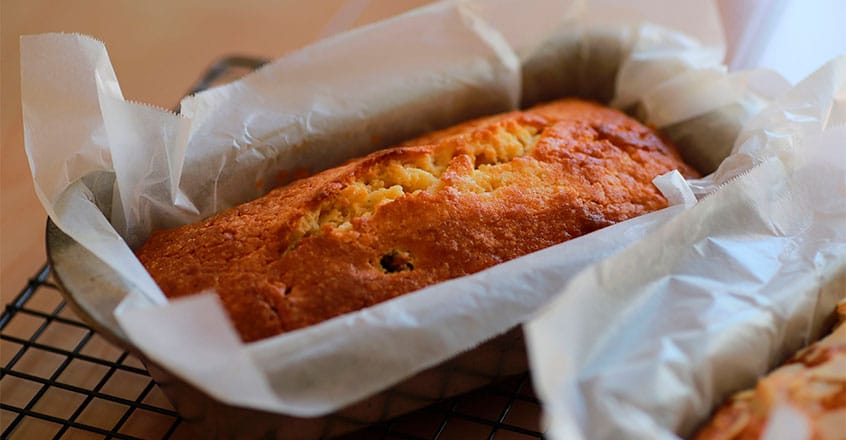 Ingredients
DRY INGREDIENTS
1 ¼ cup rolled oats
1 cup medium grind cornmeal
1 Tbsp baking powder
1 Tbsp baking soda
WET INGREDIENTS
1 tsp vanilla extract
1 large or 2 small ripe bananas
1 cup plant-based milk, unsweetened
½ cup of lemon juice
1 Tbsp apple cider vinegar
12 medjool dates
LEMON GLAZE
½ cup freshly squeezed lemon juice
10 medjool dates
1 Tbsp of cornstarch
1 cup water or plant-based milk, unsweetened
Instructions
1. Preheat oven to 350 degrees F.
2. In a blender, process all the dry ingredients.
3. In a blender, process all the wet ingredients.
4. In a bowl, mix all the wet ingredients with the dry ingredients.
5. Mix thoroughly with a spatula or hand mixer.
6. Add about three-quarters of the lemon zest and incorporate into the mix.
7. Spoon mixture into a 9 × 4" pan or a 8" or 9" round loaf pan and bake for 35 to 40 minutes.
8. Remove from the oven and let it cool for 30 minutes.
LEMON GLAZE
1. Mix all the glaze ingredients together in a blender.
2. Place the mixture in a small saucepan and beat with a whisk for 4 to 5 minutes over medium-low heat until thick.
3. Spread the glaze over the pound cake.
4. Sprinkle with remaining lemon zest.
Cooking Tips
1. If using deglet dates, double the amount of dates used.
100% online, learn at your own pace
Instructor led format
No prerequisites
Continuing education credits