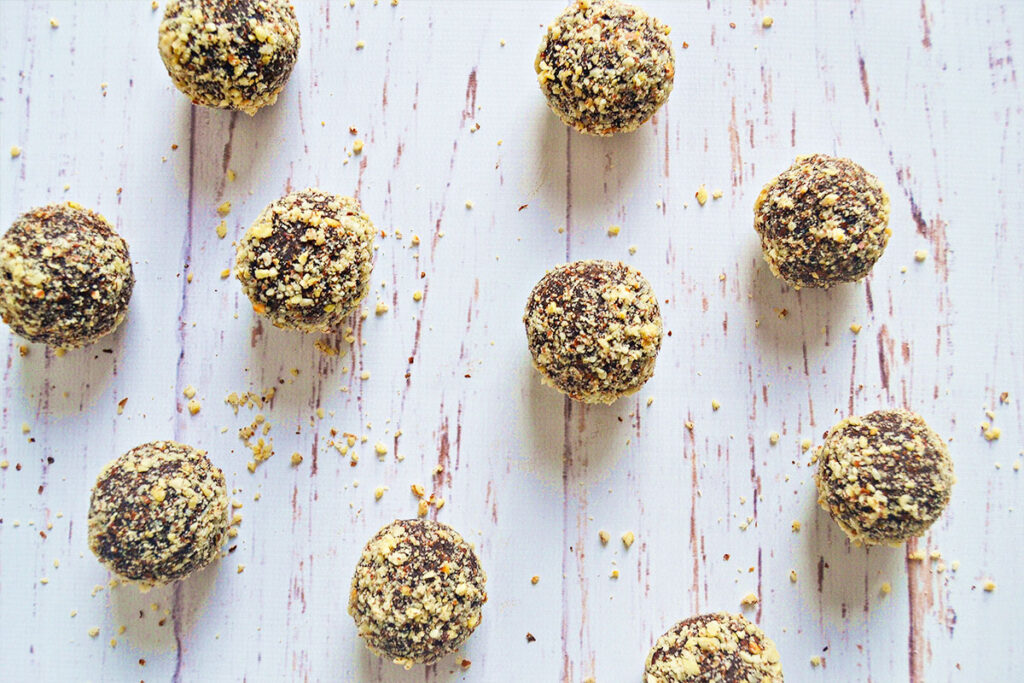 Ingredients
1 cup cooked adzuki beans, drained and cooled
1 cup pitted dates
1 cup hazelnuts
2 Tbsp cacao powder
1 Tbsp vanilla extract
Pinch of sea salt
Instructions
1. Soak the dates in hot water for 30 minutes or until soft. Drain and set aside.
2. Toast the hazelnuts in a saucepan or in the oven on low heat. Once cooled, chop the hazelnuts in a food processor or with a knife. Set aside.
3. Using an immersion or regular blender, process the adzuki beans with the dates, ¾ cup of the chopped hazelnuts, cocoa, vanilla, and sea salt until smooth. You may need to add 1 tsp of water for the mixture to come together.
4. With moistened hands, roll the mixture into 12 balls to form the truffles.
5. Coat truffles with the remaining crushed hazelnuts.
6. Refrigerate at least 30 minutes before serving.
Cooking Tips
1. Instead of making balls, you can form squares. To do this, place parchment paper in a square or rectangular mold, spread the dough evenly in the pan, sprinkle with crushed hazelnuts, and refrigerate for 30 minutes. Cut into squares.
2. Store in the refrigerator for 3 days or freeze.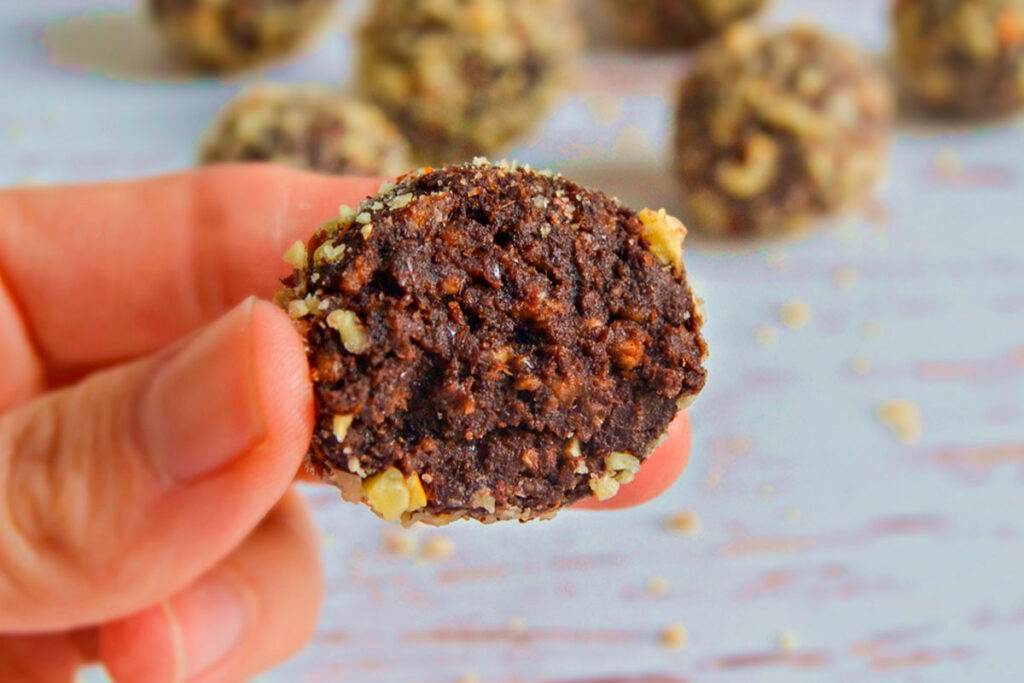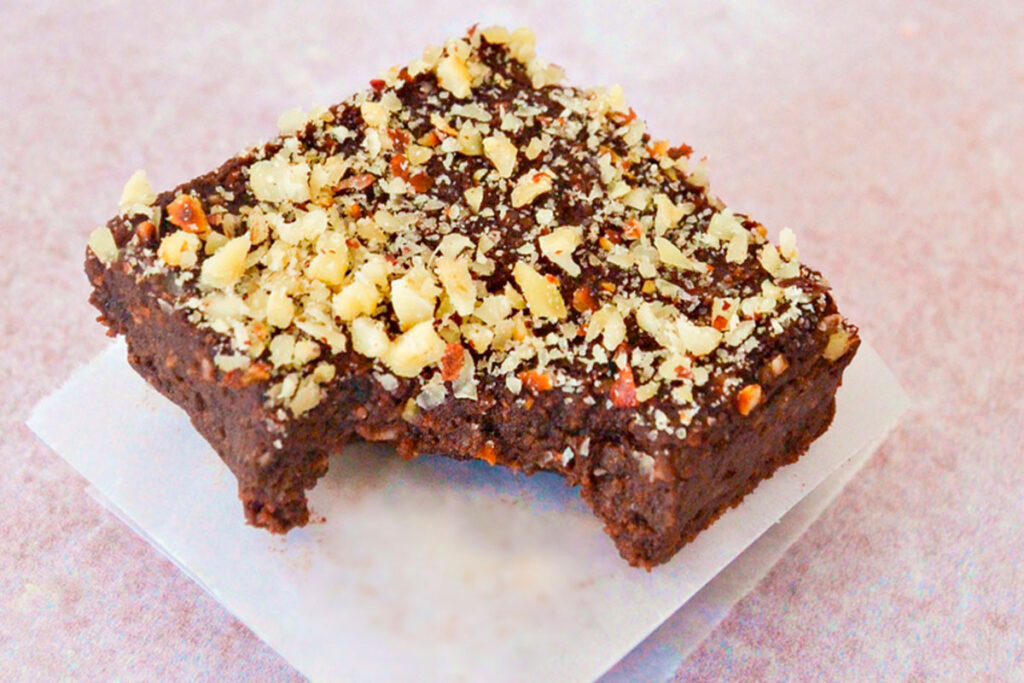 100% online, learn at your own pace
Instructor led format
No prerequisites
Continuing education credits