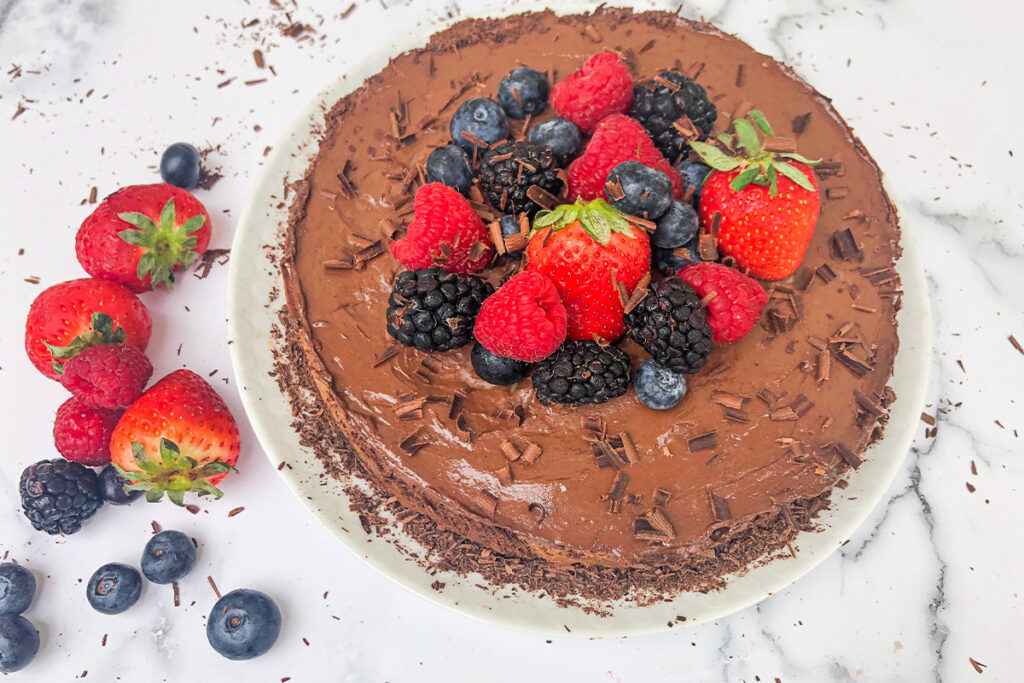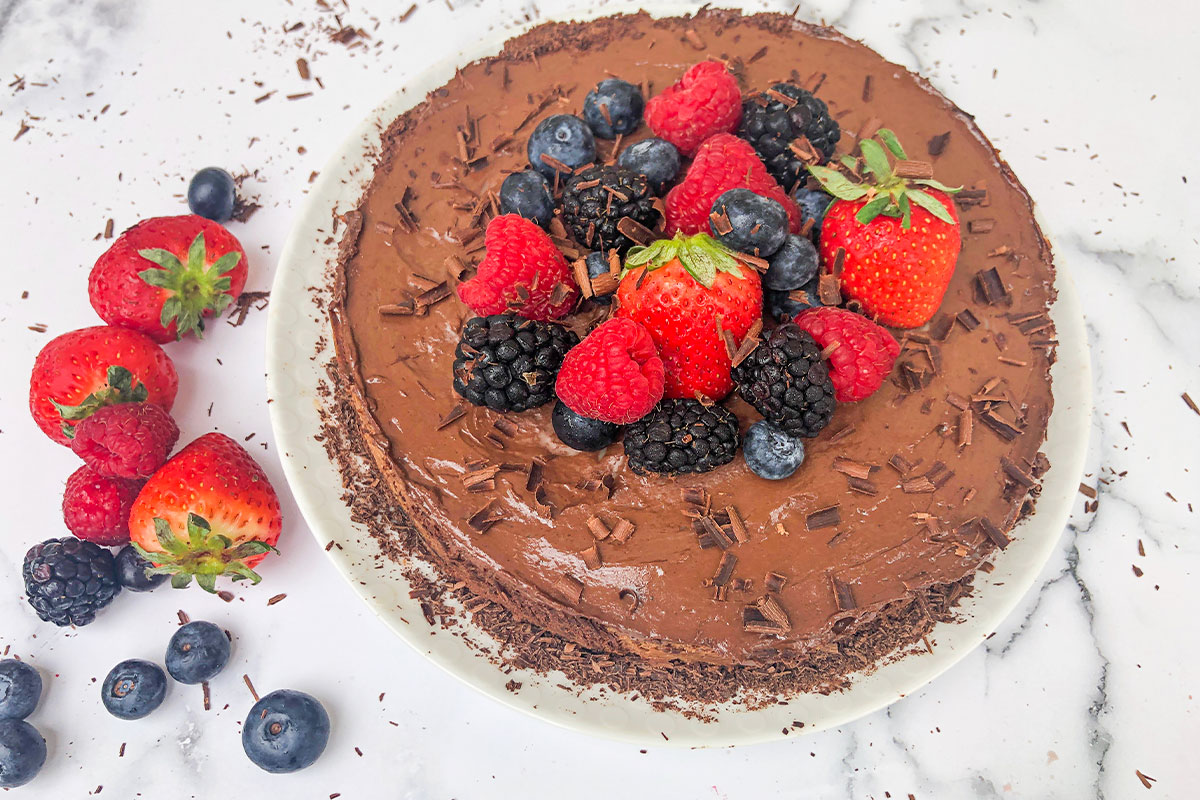 Ingredients
16 oz oil-free plant-based cream cheese
1 cup silken tofu
1 cup pumpkin puree
8 Tbsp cacao powder
½ cup date paste (see tips)
¼ cup date sugar
Crust
⅓ cup quick cooking oats
⅓ cup oat flour
3 Tbsp date paste
Fudge Sauce
1 ½ cups plant-based milk
¼ cup unsweetened cacao powder
2 Tbsp cornstarch
¼ cup date paste (see tips)
¼ tsp vanilla extract
Toppings
Fresh berries
Plant-based fudge sauce (see below)
Shaved dark chocolate
Instructions
1. Preheat oven to 350 degrees F.
2. In a bowl, combine all the crust ingredients.
3. In a springform pan, spread and press to form the crust at the bottom of the pan.
4. Process all the cheesecake ingredients in a blender until smooth.
5. Pour the cheesecake mixture over the crust in the springform pan.
6. Bake for 45 minutes.
7. Turn off the oven and allow the cheesecake to continue to cook in the oven for one hour.
8. Remove the cheesecake from the oven and allow it to cool to room temperature.
9. Refrigerate the cheesecake for several hours before serving.
10. Decorate with plant-based fudge sauce, berries, and dark chocolate shavings.
Fudge Sauce
1. In a saucepan, whisk together all fudge ingredients until well combined.
2. Cook over medium heat, stirring occasionally, until thickened. Set aside.
Cooking Tips
1. The Kite Hill brand of plant-based cream cheese has minimal ingredients and is oil-free.
2. You can substitute the date sugar with coconut sugar.
3. You can make your own date paste at home using this recipe.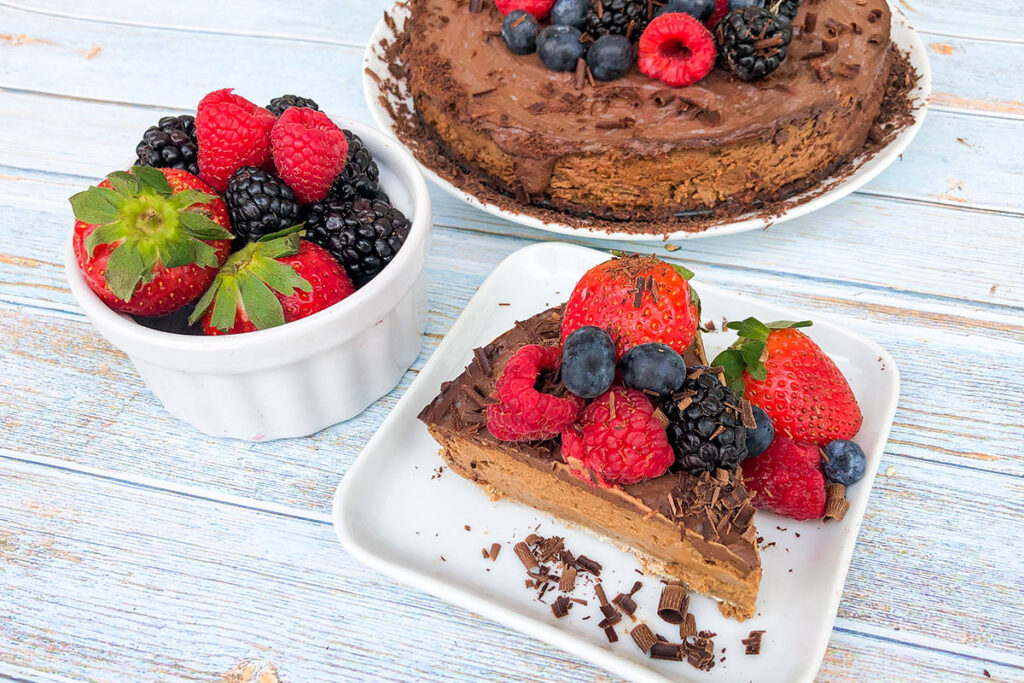 100% online, learn at your own pace
Instructor led format
No prerequisites
Continuing education credits