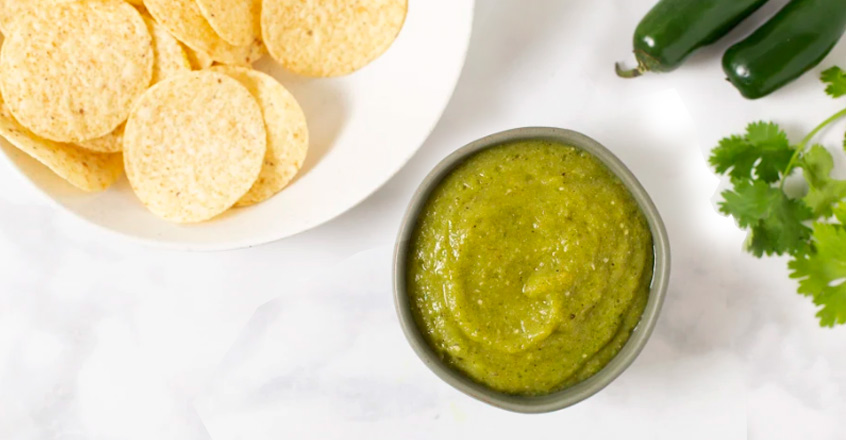 Ingredients
8 small tomatillos (about 1 pound)
½ white onion, cut in half
1½ tsp minced garlic (about 3 small cloves)
1 jalapeño, halved and seeded
⅓ cup packed chopped cilantro
1 (4-oz) can chopped mild green chili peppers
OPTIONAL ADDITIONS
½ Tbsp ground cumin
Salt and pepper, to taste
Seeds from jalapeño (for spice)
Instructions
1. Preheat the broiler. Line a large baking sheet with aluminum foil.
2. Prep the tomatillos: remove their husks, wash them, and cut them in half.
3. Place the tomatillos and onion face down on the prepared baking sheet. Add the garlic and jalapeño to the baking sheet.
4. Broil for 5 to 7 minutes or until everything is evenly charred.
5. In a blender or food processor, pulse the charred ingredients, cilantro, and chili peppers until the salsa is smooth.
Cooking Tips
1. After removing the husks from the tomatillos, they'll feel a little sticky. Give them a good wash before broiling.
2. Adding this to guacamole is very tasty if you're looking for a variation.
100% online, learn at your own pace
Instructor led format
No prerequisites
Continuing education credits