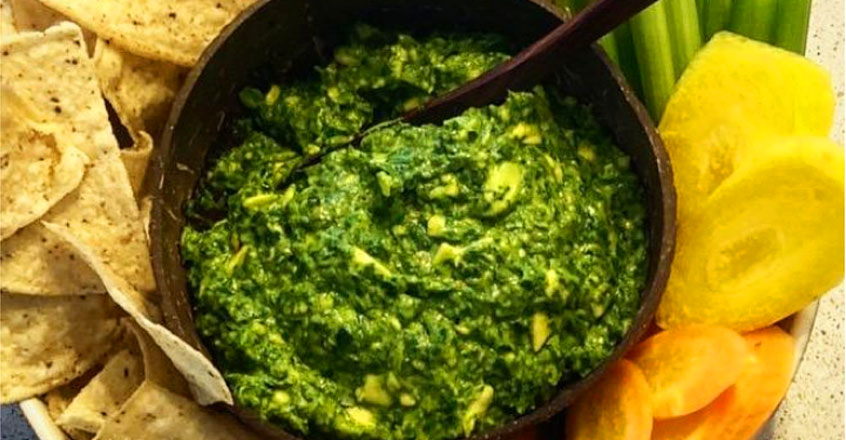 Ingredients
2 cups baby spinach
1 avocado, cut in chunks
2 Tbsp flat leaf parsley, chopped
2 Tbsp lemon juice
1 Tbsp nutritional yeast
¼ tsp ground cumin
1 garlic clove, grated
1 pinch of chili flakes
Salt and pepper (optional)
Fresh cut veggies or tortilla chips
Instructions
1. In a food processor pulse together the spinach, avocado, parsley, lemon juice, nutritional yeast, cumin, garlic and chili flakes until somewhat smooth but still chunky, about 20 seconds.
2. Use a spatula to scrape it down and pulse again.
3. Transfer to a mixing bowl, season with salt and pepper and mix.
4. Serve with freshly cut veggies or tortillas chips.
100% online, learn at your own pace
Instructor led format
No prerequisites
Continuing education credits