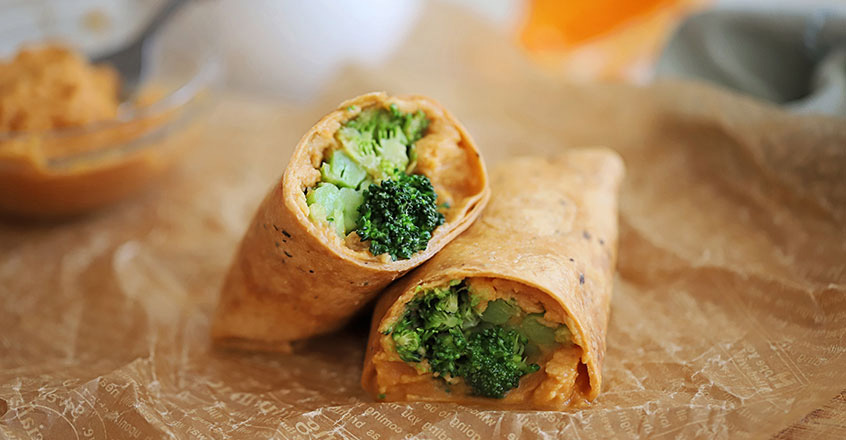 Ingredients
1 bunch (2 cups) broccoli
1 (15-oz) can chickpeas
½ cup oil-free roasted red peppers
3 Tbsp lemon juice
6 whole-grain tortillas
6 Tbsp salsa (more or less to taste)
Instructions
1. Cut or break the broccoli into florets. Peel the stalks and cut them into 1/2-inch-thick rounds. Steam over boiling water until just barely tender, about 5 minutes.
2. Drain the chick peas and place them in a food processor with the peppers and lemon juice. Process until smooth.
3. Spread about 1/4 cup of the garbanzo mixture on a tortilla and place it face up in a large heated skillet. Heat it until the tortilla is warm and soft, about 2 minutes.
4. Spread a line of the cooked broccoli down the center of the tortilla and sprinkle it with salsa. Fold the bottom of the tortilla up, then starting on one side, roll the tortilla around the broccoli. Repeat steps 3 and 4 with remaining tortillas.
100% online, learn at your own pace
Instructor led format
No prerequisites
Continuing education credits