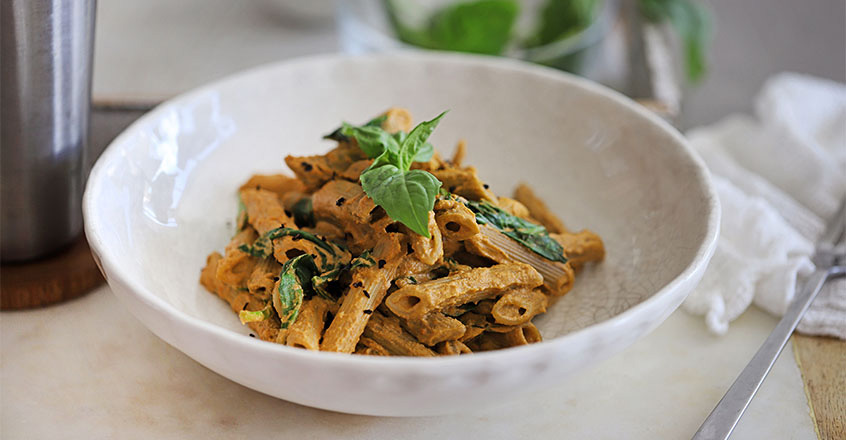 1 lb whole wheat penne pasta
1 Soak the cashews in hot water for about ten minutes. Cook the pasta according to the instructions on the package.
2 Sauté the diced onion, minced garlic, oregano, and red pepper flakes in three tablespoons of vegetable stock over medium heat for about four minutes, until tender. Dice both of the tomatoes and add them to the pan. Finally, add the white wine. Cook until most of the wine has evaporated, which may take about five minutes.
3 Combine the onion, garlic, and tomato mixture, marinara sauce, fresh basil, soaked cashews, and water in a blender and blend until the sauce is smooth. Salt and pepper the sauce as desired.
4 Pour the sauce back into the pan, add the pasta and fresh spinach. Cook the spinach until wilted and serve hot!
Cooking Tips
If not using a homemade marinara sauce, look for no added oil or sugar store-bought brands.
Copyright 2021 Center for Nutrition Studies. All rights reserved.