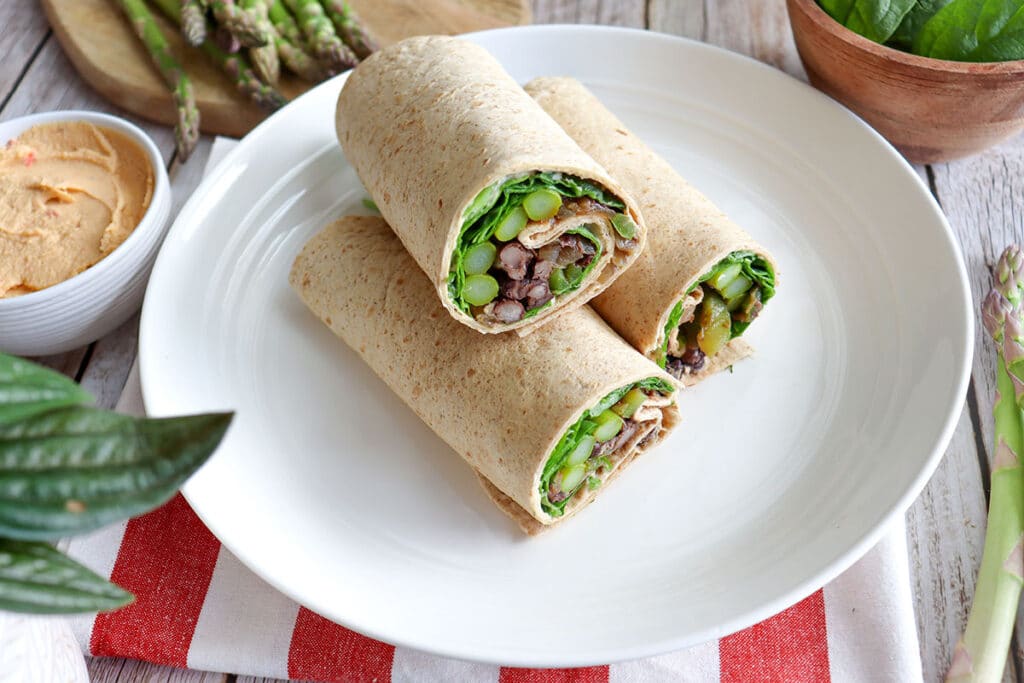 Ingredients
1 onion, diced
1 green pepper, chopped
2 cups cooked black beans, rinsed and drained
1 Tbsp Mexican seasoning
3-4 medium whole-grain tortillas
4 cups fresh spinach leaves, diced (or other salad greens)
12 spears asparagus, steamed or roasted
Instructions
1. Steam-sauté onion and green pepper in a hot pan until tender. Add beans and seasoning, and continue to cook until well combined and heated through.
2. Spread a layer of hummus over the tortilla. Cover most of the hummus with the spinach,and add three asparagus to the center.
3. Spoon the spiced beans, pepper, and onions over the top. Carefully roll the tortilla as tightly as you can.
4. Slice the wrap in half, or as desired. Repeat steps with the rest of the tortillas and serve.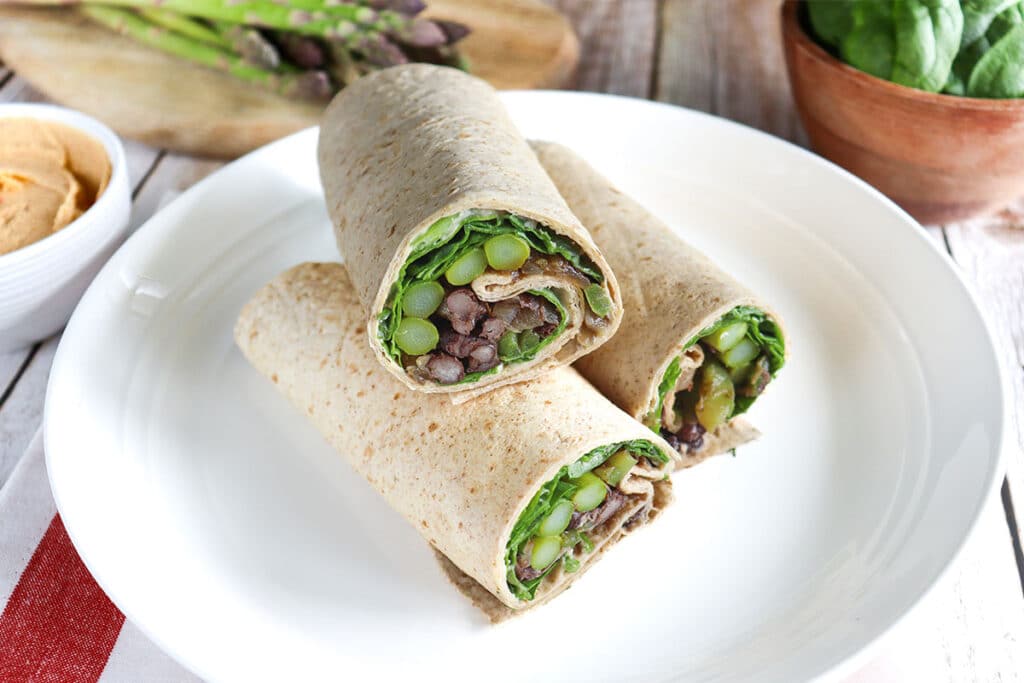 100% online, learn at your own pace
Instructor led format
No prerequisites
Continuing education credits