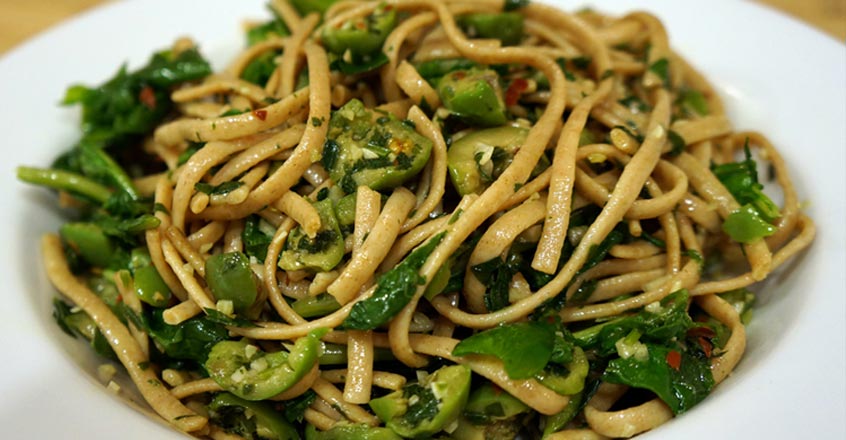 4 cloves of garlic, minced
Bunch of parsley, chopped
1 Tbsp red chili flakes (optional)
Green of your choice (arugula, spinach etc.)
1 Boil water in a large pot, add pasta, stir occasionally.
2 Wash parsley and arugula (or other green of your choice).
3 Mince garlic and chop parsley.
4 Smash olives, remove pits and lightly chop.
5 When the pasta is cooked, drain and set aside.
6 Heat pan, add a little water and red chili flakes, parsley, garlic, and olives. Saute for about 2-3 minutes making sure to keep stirring – do not let the garlic burn.
7 Add cooked pasta and toss.
9 Add arugula (the arugula will wilt from the heat of the pasta).
Copyright 2021 Center for Nutrition Studies. All rights reserved.