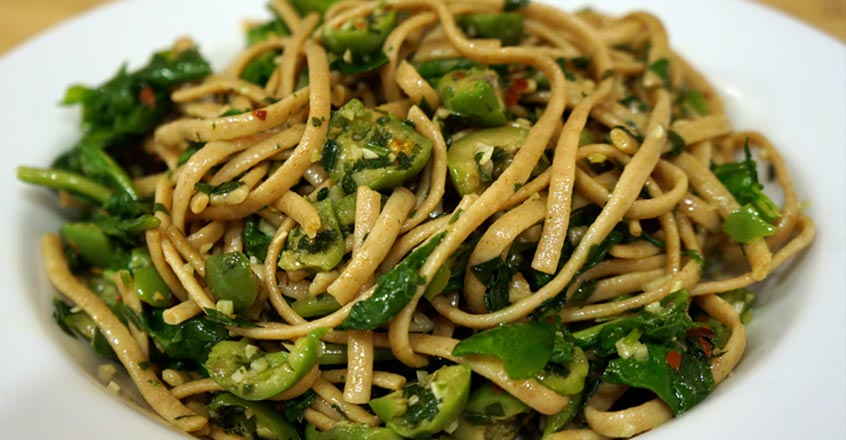 Ingredients
2 cups wholegrain pasta
20 olives
4 cloves of garlic, minced
Bunch of parsley, chopped
1 Tbsp red chili flakes (optional)
Salt & pepper to taste
Green of your choice (arugula, spinach etc.)
Instructions
1. Boil water in a large pot, add pasta, stir occasionally.
2. Wash parsley and arugula (or other green of your choice).
3. Mince garlic and chop parsley.
4. Smash olives, remove pits and lightly chop.
5. When the pasta is cooked, drain and set aside.
6. Heat pan, add a little water and red chili flakes, parsley, garlic, and olives. Saute for about 2-3 minutes making sure to keep stirring – do not let the garlic burn.
7. Add cooked pasta and toss.
8. Turn heat off.
9. Add arugula (the arugula will wilt from the heat of the pasta).
100% online, learn at your own pace
Instructor led format
No prerequisites
Continuing education credits