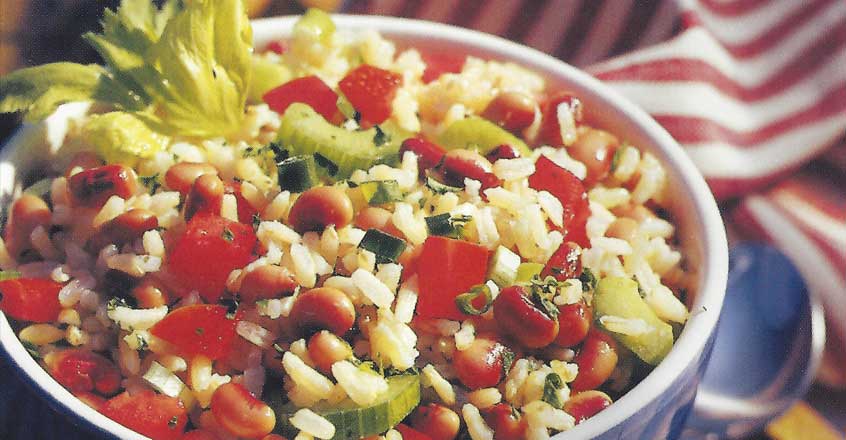 What You'll Need
---
1 15-ounce can black-eyed peas, rinsed and drained
1 Tbsp finely chopped fresh parsley
Salt/pepper to taste (optional)
How to Make It
---
1 Combine the black-eyed peas, rice, green onions, celery, tomatoes, and chopped parsley in a large bowl.
2 Mix the lemon juice, salt, and garlic. Pour over the salad and toss to mix.
3 Chill 1 to 2 hours before serving.
Copyright 2022 Center for Nutrition Studies. All rights reserved.