Spinach Salad With Curry Dressing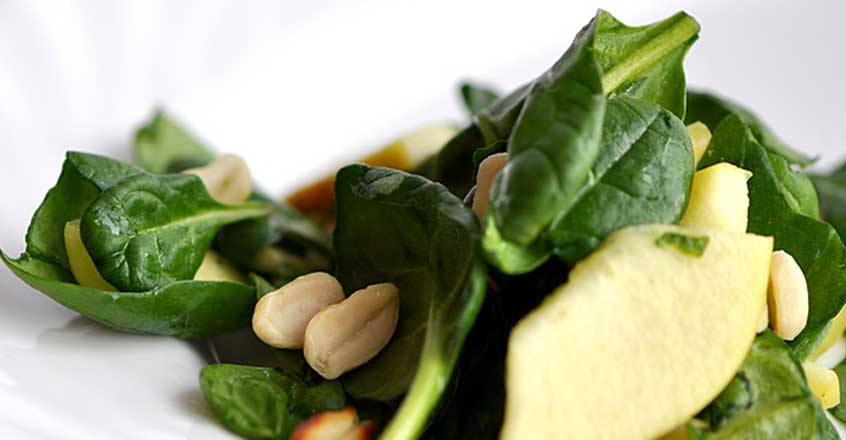 1 bunch fresh spinach, washed
1 tart green apple, diced
2 scallions, thinly sliced, including green tops
3 Tbsp frozen apple juice concentrate
2 tsp stone ground or Dijon mustard
1 tsp low-sodium soy sauce
1 Spread the peanuts and sesame seeds in an oven-proof pan and bake at 375°F for 15 minutes. Cool.
2 Combine the spinach with the apple, scallions, and raisins in a large salad bowl. Add the cooled peanuts and sesame seeds.
3 Whisk the vinegar, apple juice concentrate, mustard, soy sauce, curry powder, and black pepper together in a small bowl. Just before serving, pour over the salad and toss to mix.
Copyright 2021 Center for Nutrition Studies. All rights reserved.