Authentic Mexican Salsa Verde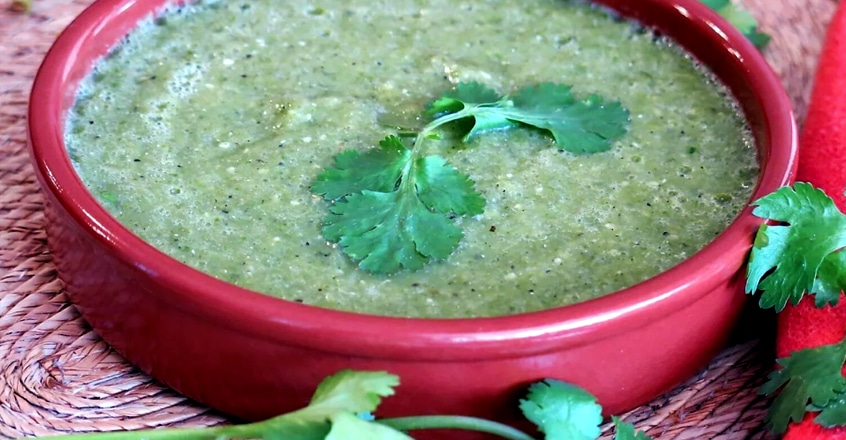 Salsas are always present at a typical Mexican dinner table. There are all kinds, colors, flavors, and varying degrees of spiciness. They can be used as a sauce to add to a dish like tacos or to cook other dishes.
What You'll Need
---
How to Make It
---
1 Peel the tomatillos and wash them with water.
2 Place the tomatillos and onion in a pan with a little boiling water and blanch for about 3 minutes.
3 While the tomatillos and onion are cooking, place the cilantro, garlic, and jalapeno pepper in a blender.
4 Drain the tomatillos and onion mixture and add to the blender with the rest of the ingredients. Blend to your desired consistency.
5 Add salt and pepper to taste.
Cooking Tips
Oven roasted or raw tomatillos also work well for this recipe.
Serrano, poblano, habanero and other fresh chili peppers can be substituted for the jalapeno peppers or omit entirely if you prefer a mild salsa.
If you don't like the flavor of cilantro you can omit it from this recipe.
Try adding lime juice for an extra fresh taste.
Copyright 2022 Center for Nutrition Studies. All rights reserved.