Plant-Based Hollandaise Sauce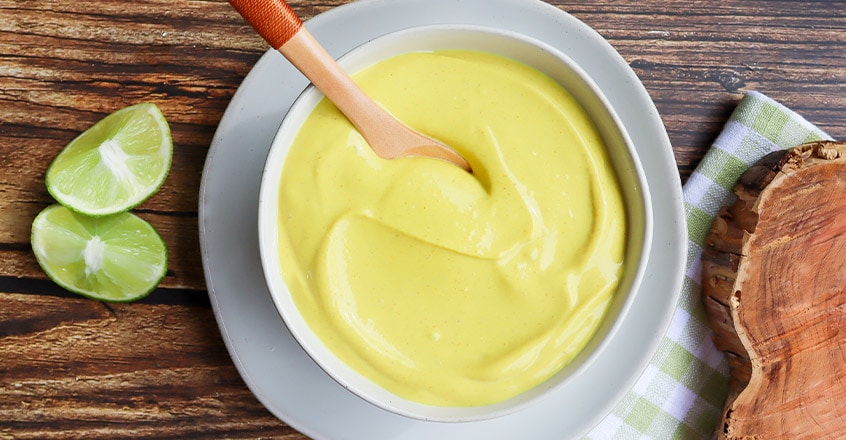 Reprinted from Better that Vegan (BenBella Books, 2013).
What You'll Need
---
1 12-ounce package extra-firm silken tofu or 1 ½ cups cauliflower purée
Zest and juice of 1 lemon
How to Make It
---
1 In a food processor or blender, combine all the ingredients and purée until smooth and creamy. Add a teaspoon of water at a time if needed to make the right consistency for a pourable sauce.
2 Heat the sauce in a double boiler (see tip) for 10 to 12 minutes, until heated through.
Cooking Tips
If you don't have a double boiler, you can put the sauce in a bowl that you then place over a saucepan of gently boiling water. Make sure the bowl only partially fits in the saucepan so the bottom of the bowl does not touch the boiling water.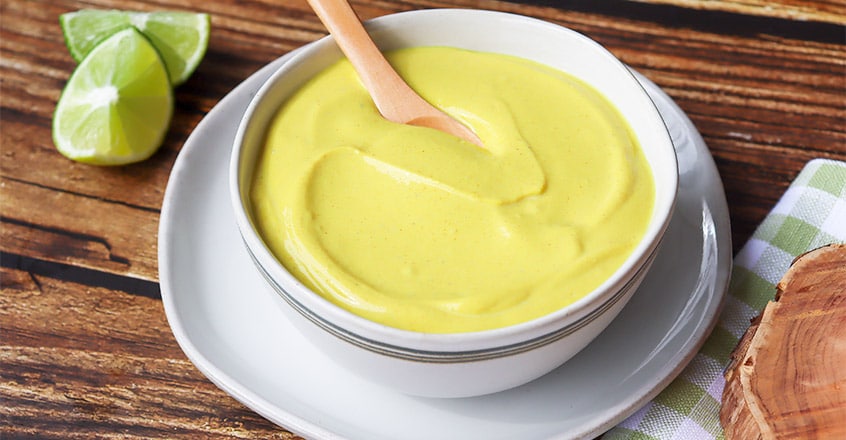 Copyright 2022 Center for Nutrition Studies. All rights reserved.