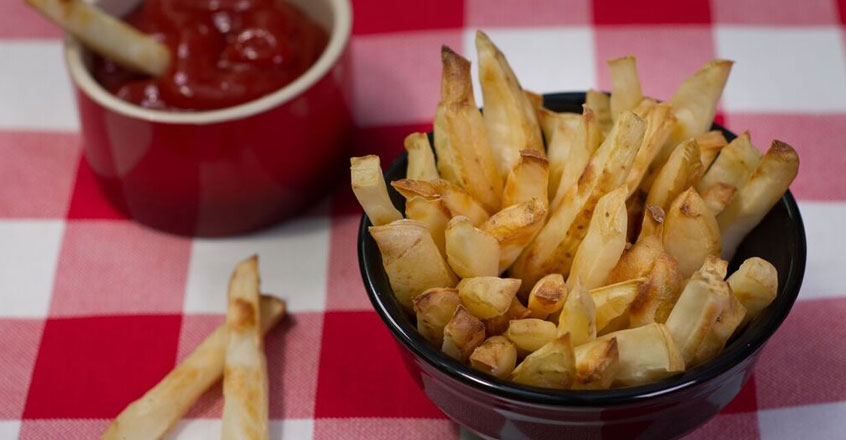 Ingredients
5 russet potatoes
2-3 cups apple cider vinegar
2 Tbsp nutritional yeast flakes
Sea salt (optional)
Instructions
1. Preheat the oven to 425 degrees F. Line a baking sheet with parchment paper.
2. Peel or scrub the potatoes, then cut them lengthwise into ¼-inch-thick slices. Stack a few potato slices at a time and cut them into thin matchsticks.
3. Put the potatoes in a large pot and pour in enough vinegar to cover them. Cook over medium-high heat for 10 minutes. Do not cook the potatoes for any longer than 10 minutes or they will become too soft and will not crisp up in the oven. Drain the potatoes in a colander but do not rinse them.
4. Place the potatoes in a single layer on the prepared baking sheet. Sprinkle them with the nutritional yeast and salt (if using) to taste.
5. Bake for 30 minutes, or until golden brown. Serve warm.
Cooking Tips
1. I sometimes add fresh or dried dill to the potatoes before baking for a dill pickle flavor.
100% online, learn at your own pace
Instructor led format
No prerequisites
Continuing education credits