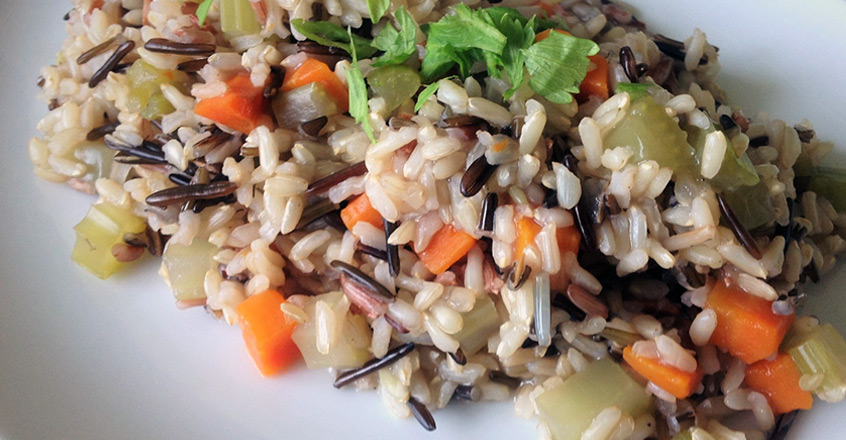 What You'll Need
---
¾ cup wild rice pilaf mix
1 ½ cups vegetable broth or water
How to Make It
---
1 Peel the carrot and trim the celery. Dice both into small, bite-sized pieces
2 Rinse the rice under water to get rid of any dust. In a small pot, combine the rice, carrot, celery, bay leaf, thyme, and vegetable broth. Cover and bring to a boil. Reduce to a simmer. Cook for about 20-25 minutes, until rice is tender.
3 Remove the lid, fluff rice, and let sit a few minutes.
Copyright 2022 Center for Nutrition Studies. All rights reserved.