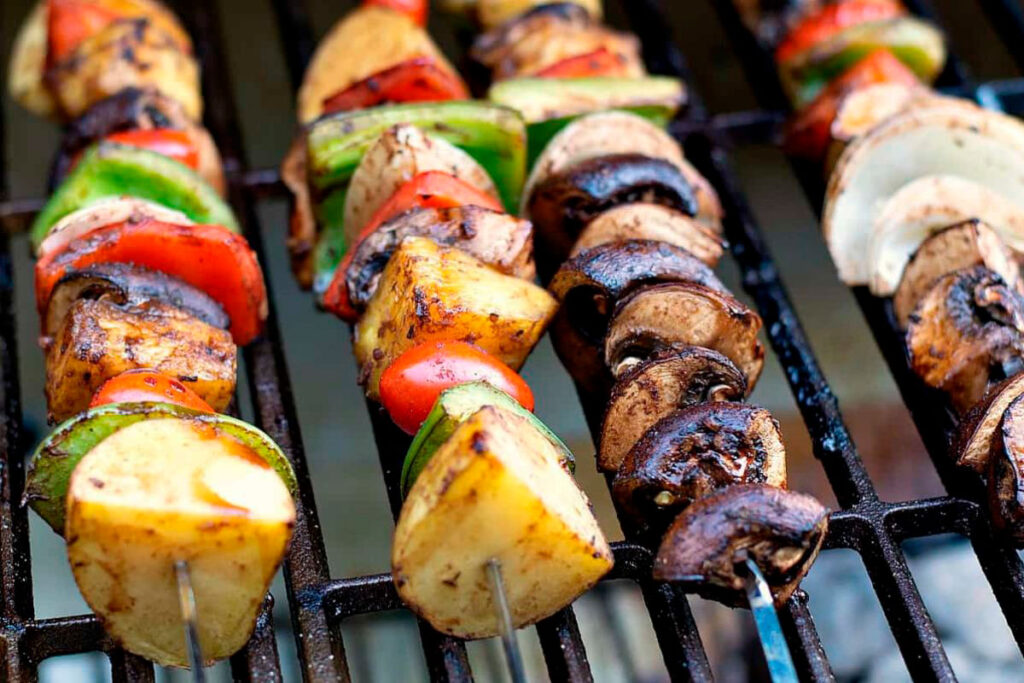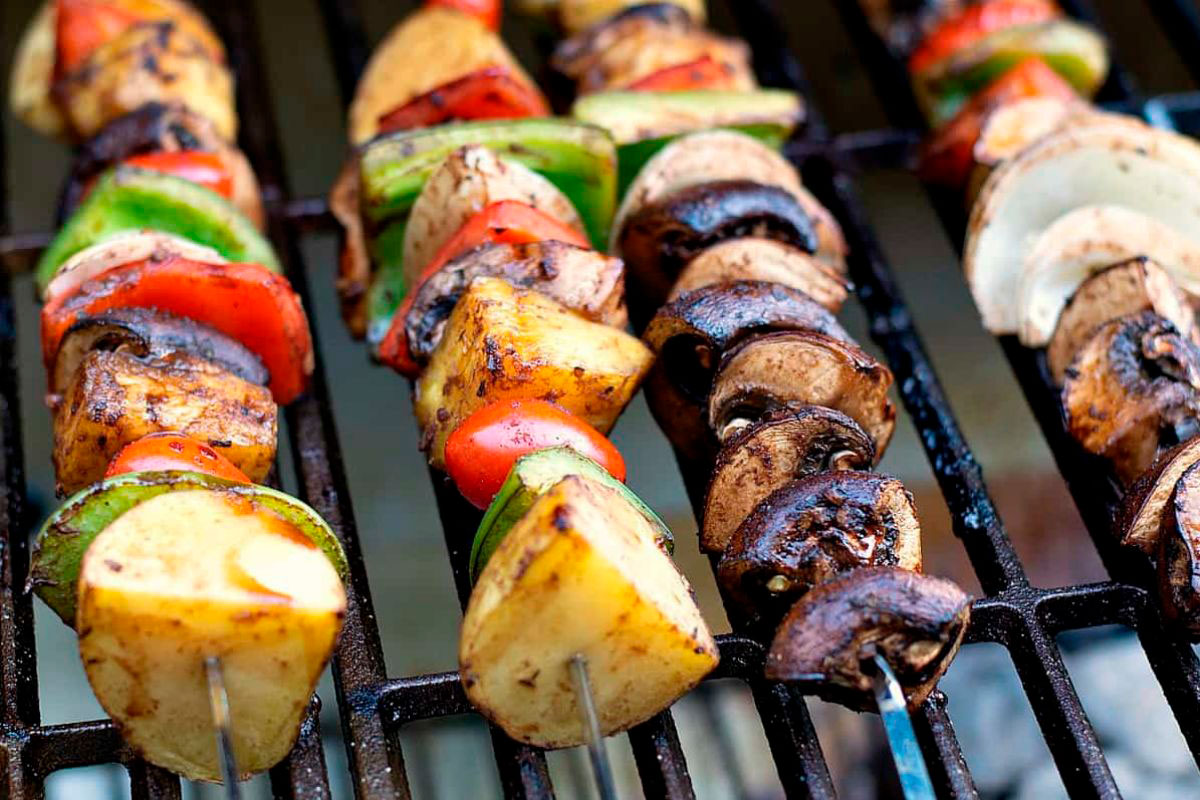 Ingredients
8 ounces mushrooms
1 red bell pepper
1 green bell pepper
8 baby potatoes
1 onion, peeled and quartered
2 cups pineapple chunks
1 10-ounce package cherry tomatoes
Balsamic Marinade
¼ cup balsamic vinegar
1 Tbsp lemon juice
1 Tbsp Dijon mustard
1 Tbsp maple syrup
1 tsp minced garlic
½ tsp onion powder
½ tsp dried basil
¼ tsp salt
⅛ tsp black pepper
Instructions
1. Chop all vegetables and fruit into roughly the same size and set them aside in a small bowl.
2. Whisk all marinade ingredients together over low heat. Simmer for 2–3 minutes or until slightly reduced.
3. Pour marinade over vegetables and cover. Lightly shake to evenly coat all the veggies with the marinade.
4. If using wooden skewers, soak them in cold water for about 30 minutes while you prepare and preheat the grill and wait for the veggies to marinate.
5. Skewer the veggies and grill for 8–10 minutes or until the potatoes are cooked through. Baste with remaining marinade.
100% online, learn at your own pace
Instructor led format
No prerequisites
Continuing education credits