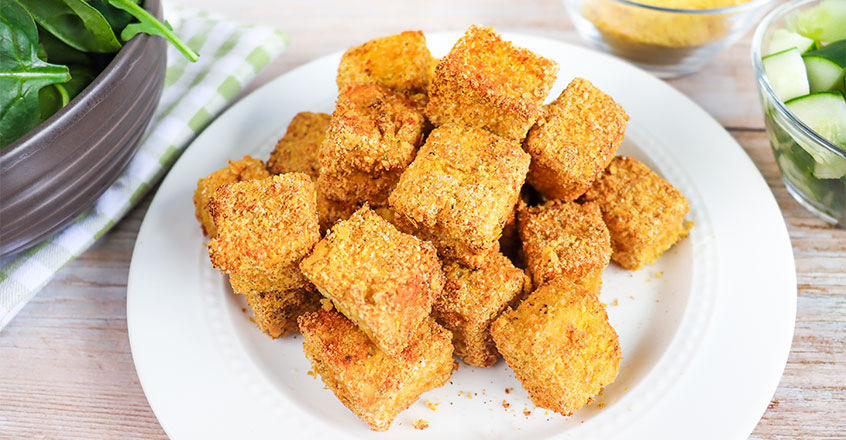 My mom's fried chicken was my favorite dish as a kid—she made it better than anyone! When I changed my diet, I said goodbye to that dish and quickly replaced it with this one. It's crispy and garlicky, just like Mom's, but also full of fiber and plant-based nutrients that leave me happy and healthy.
What You'll Need
---
1 pound extra firm tofu, drained, pressed for 30 minutes, and cubed into 1-inch pieces
1 ½ Tbsp granulated garlic
1 tsp sea salt or to taste
How to Make It
---
1 Preheat the oven to 350 degrees F.
2 Combine the almond meal, nutritional yeast, garlic, sea salt, and black pepper in a bowl and mix well.
3 Add the tofu to the bowl and gently toss to completely coat the tofu.
4 Place the tofu on a nonstick or parchment-lined baking sheet, and bake for 20 minutes.
5 Turn the tofu cubes over and bake for another 20 minutes, or until the tofu is browned.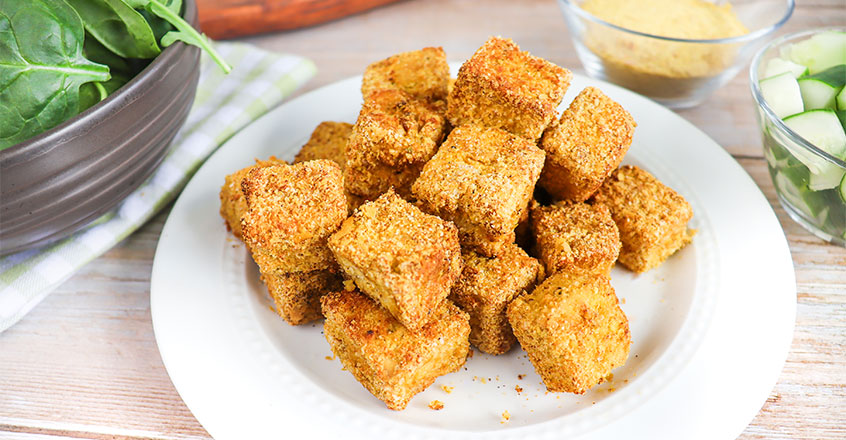 Copyright 2022 Center for Nutrition Studies. All rights reserved.