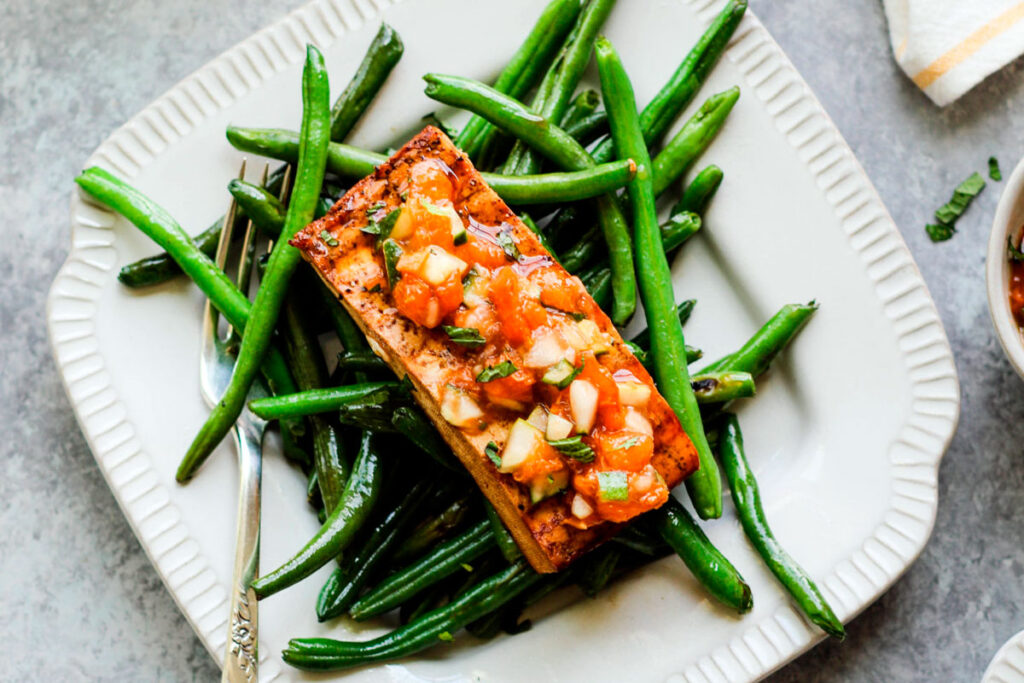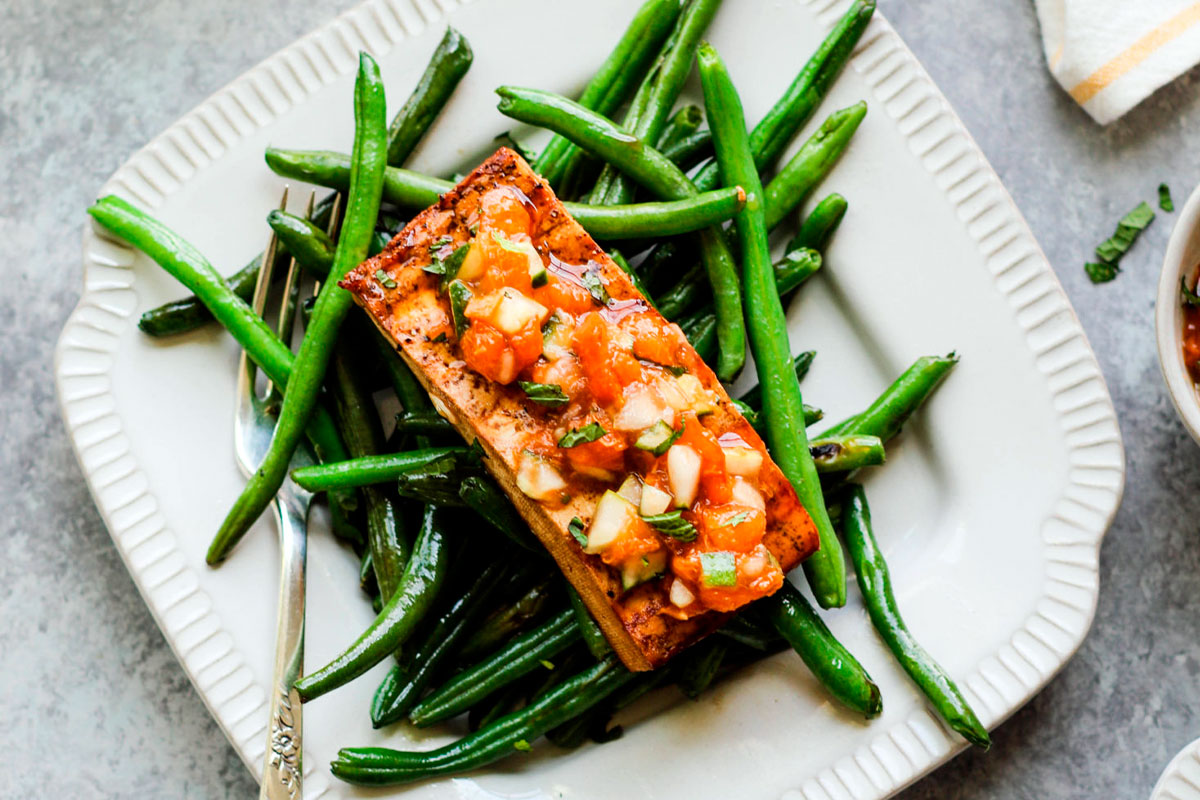 Ingredients
1 16 oz block extra firm tofu, drained and rinsed
2 Tbsp white rice vinegar
2 Tbsp balsamic vinegar
1 tsp maple syrup
6–8 cups green beans, trimmed
Cooked quinoa, optional for serving
Fresh mint, for serving
Apricot Mint Compote
½ cucumber, grated
1 apricot, grated
1 Tbsp fresh mint
1 tsp maple syrup
Instructions
1. Wrap tofu in towel and press to remove moisture, then cut into ½-inch slices.
2. Mix white rice vinegar, balsamic vinegar, and maple syrup together in a large baking dish.
3. Add sliced tofu to a baking dish and cover tightly. Chill in the refrigerator for 30 minutes to marinate. Flip the tofu over at 15 minutes to marinate the other side.
4. While the tofu is marinating, prepare the apricot-cucumber-mint compote. Add grated cucumber, apricot, and mint to a bowl and stir in maple syrup, then toss to combine. Store in the fridge until ready for use.
5. Cook your quinoa according to package instructions, if serving.
6. Heat your grill or grill pan over medium heat.
7. Place tofu on the grill using tongs and cook for about six minutes on each side, or until slightly blackened. Flip and repeat.
8. Steam your green beans in a large pot with a little water. Cook for 3-5 minutes, until just tender.
9. Divide tofu and green beans between plates and serve with optional cooked quinoa or grain of your choice. Top with compote and serve immediately.
10. Store leftovers separately in the fridge for 5-7 days.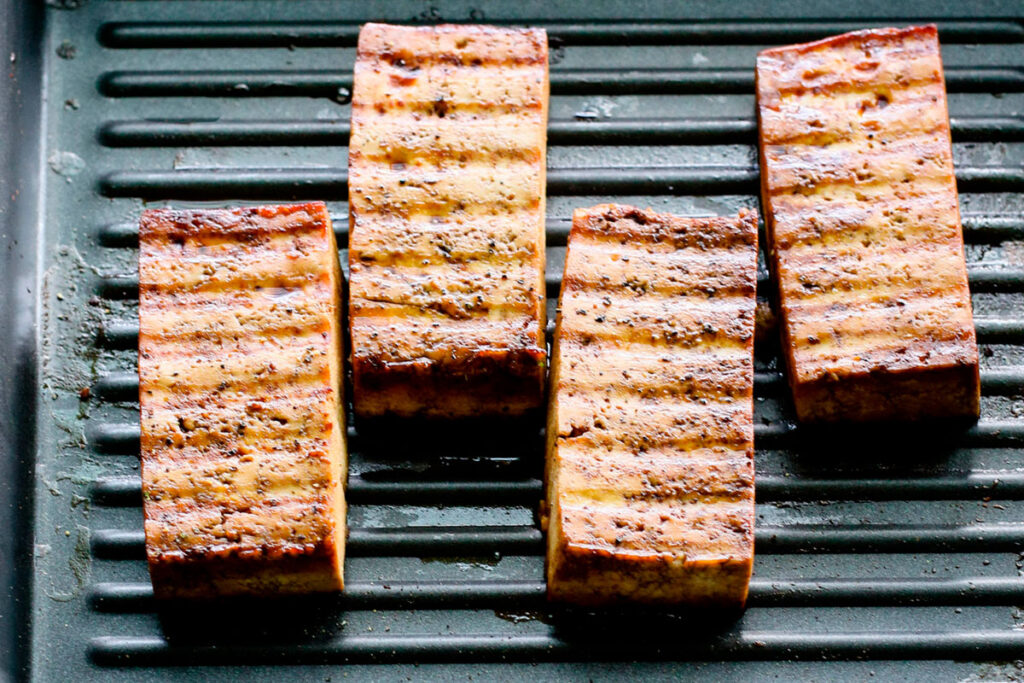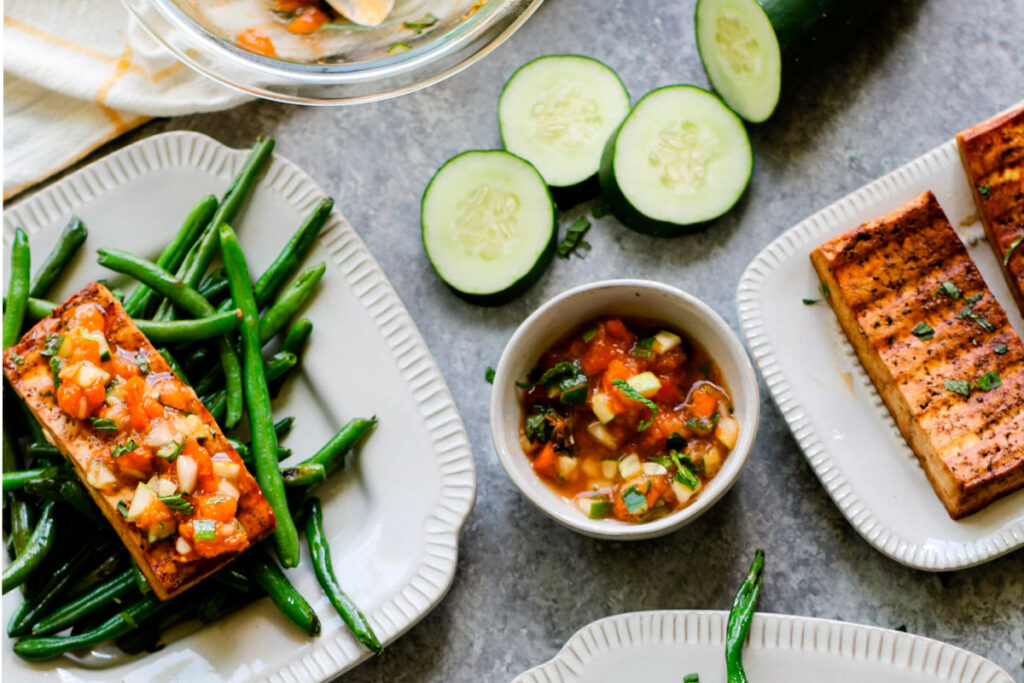 100% online, learn at your own pace
Instructor led format
No prerequisites
Continuing education credits