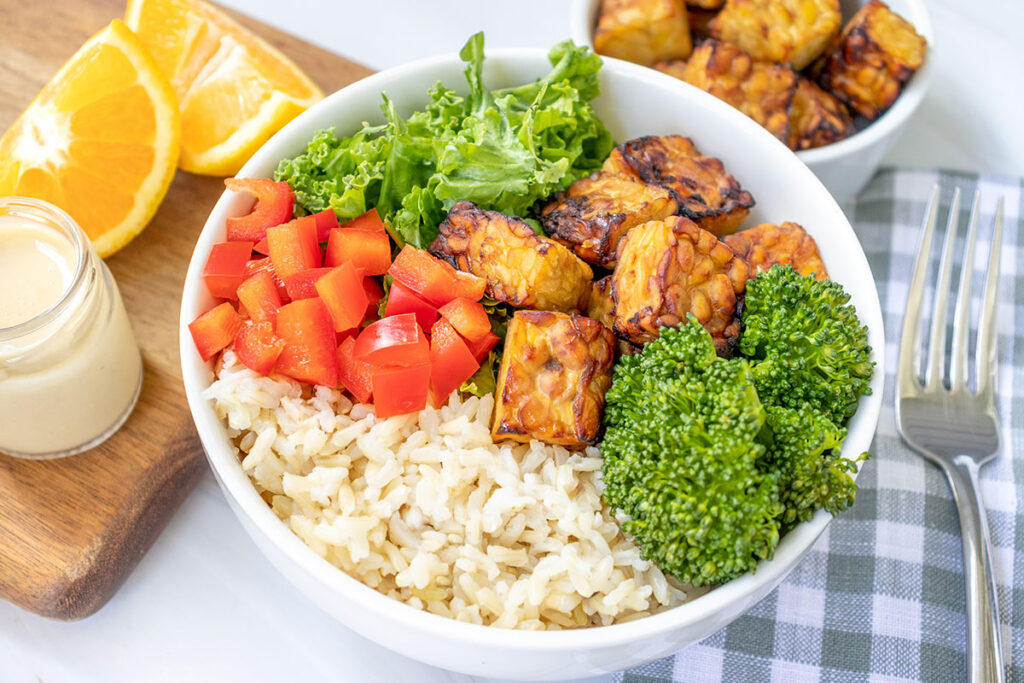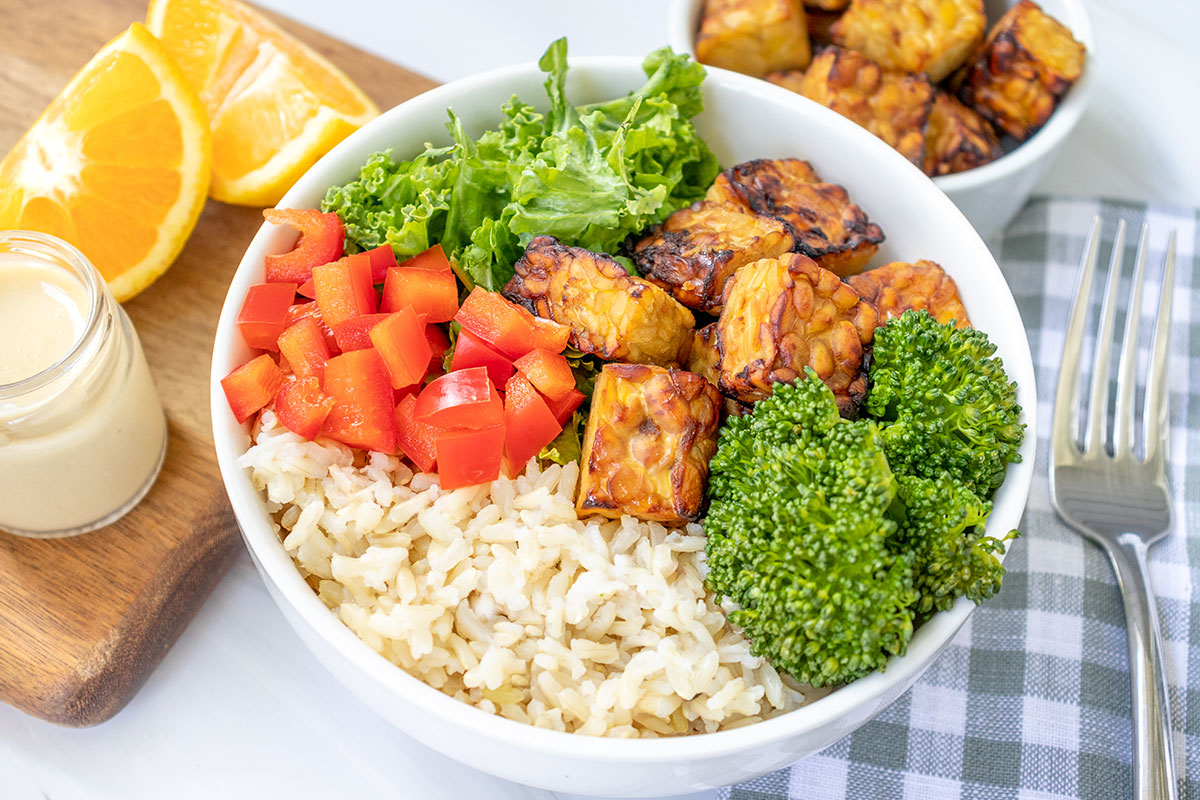 Ingredients
2 cup tempeh (8 ounces/250 grams), cubed
2 garlic cloves, crushed
1 tsp grated ginger
Juice of 1 orange
1 tsp tamari
1 tsp maple syrup or date paste
Instructions
1. Preheat the oven to 400 degrees F.
2. In a bowl, combine the garlic, ginger, tamari, orange juice and maple syrup.
3. Bring a medium pot of water to a boil, add the tempeh and boil for 5 minutes. Drain.
4. Mix the tempeh with three-fourths of the marinade and marinate for at least 1 hour (preferably overnight).
5. Place the tempeh on a baking sheet lined with parchment paper and bake for 10–15 minutes, until golden brown.
6. Brush the remaining marinade on the tempeh and bake for an additional 5 minutes.
Cooking Tips
1. You can also prepare the tempeh in an air fryer. Set the temperature at 400 degrees F and cook for 5–10 minutes before flipping the tempeh and cooking the other side for another 5–10 minutes.
2. Serve this tempeh with your favorite veggies or power bowl.
3. Serve with Ginger Miso Dressing.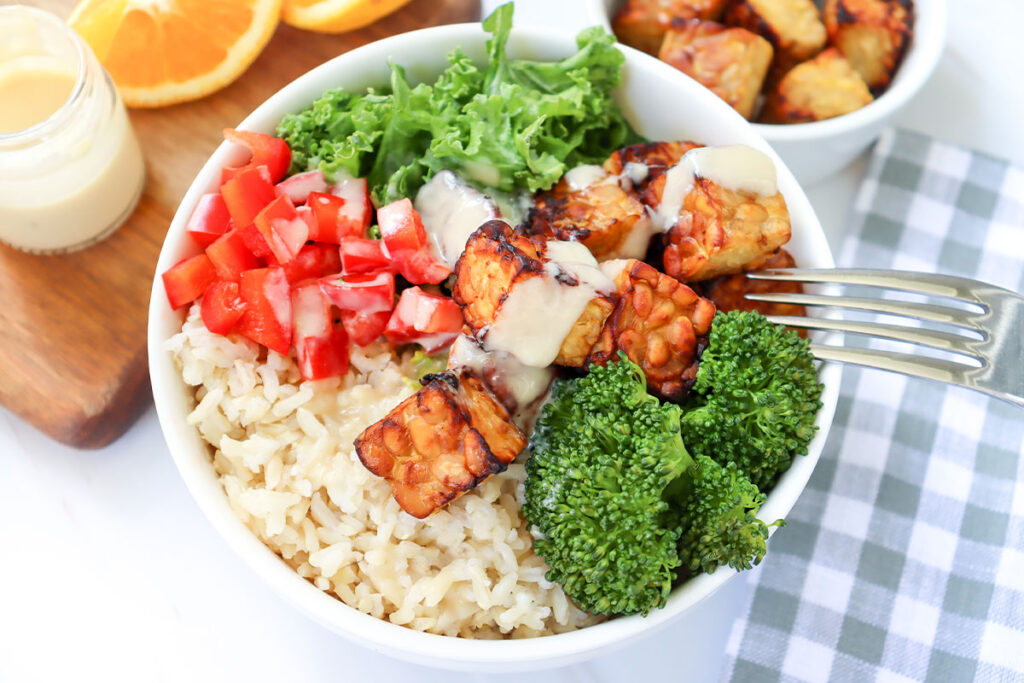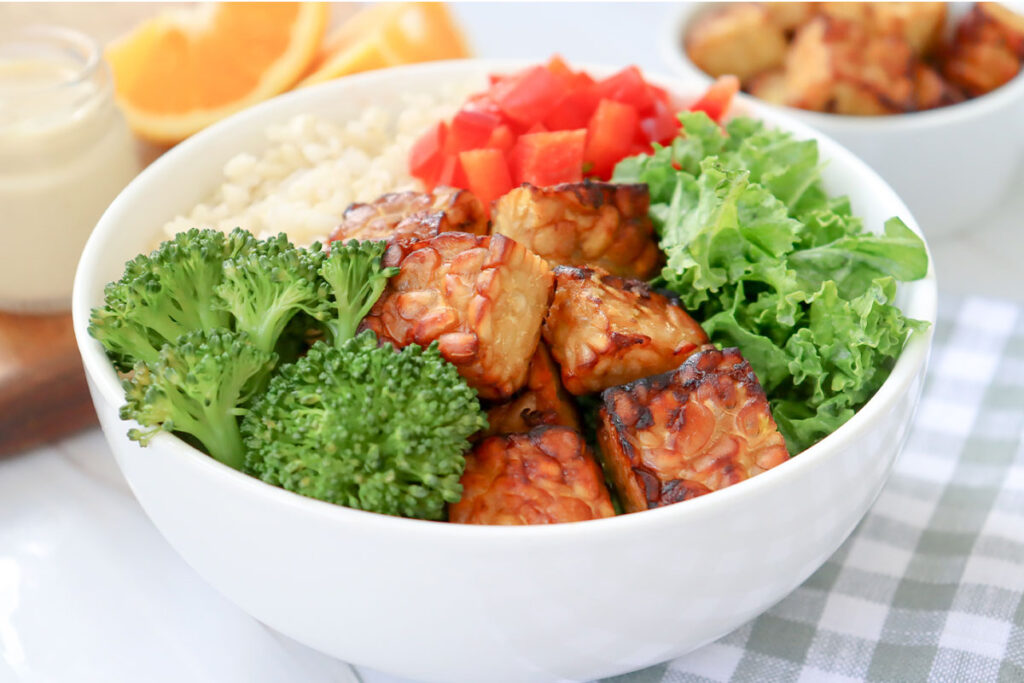 100% online, learn at your own pace
Instructor led format
No prerequisites
Continuing education credits