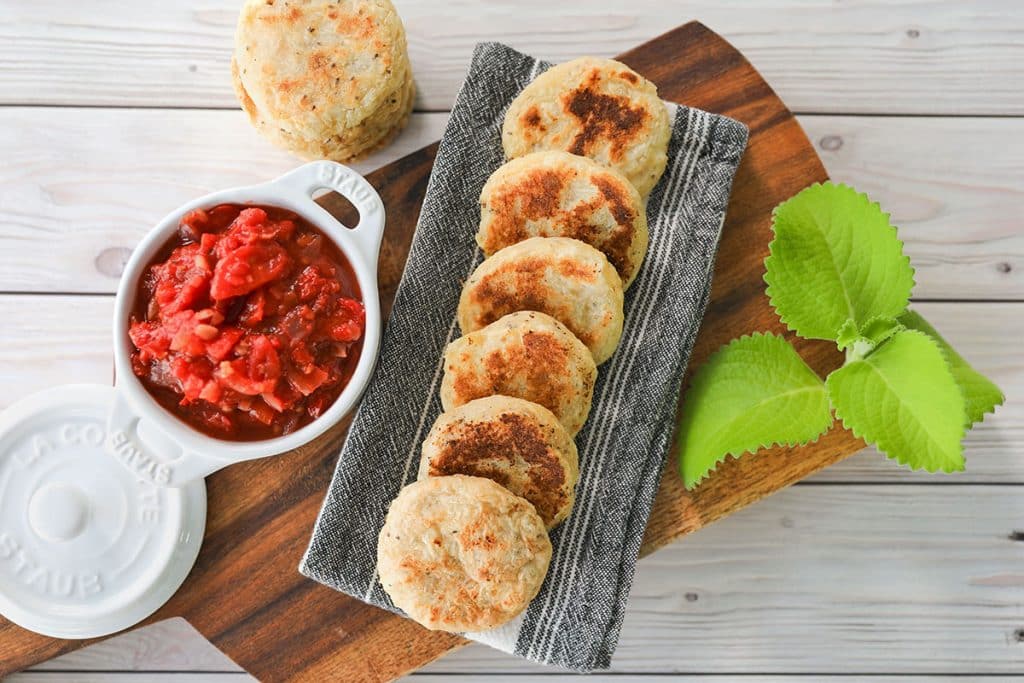 Ingredients
Arepas
2 cups yuca, peeled and cubed
⅓ cup almond flour
1 Tbsp chia seeds
Pinch of sea salt
Hogao Sauce
1 cup onion, diced
1 cup tomatoes, diced
¼ cup roasted red pepper, diced
3 garlic cloves, crushed
Pinch of ground cumin
Pinch of sea salt
Pinch of ground pepper
Cilantro, chopped (optional)
Instructions
Arepas
1. In a saucepan, add the yuca and cover with water. Bring to a boil and cook for 15 minutes or until tender.
2. Drain the yuca and transfer to a medium bowl.
3. Mash the yuca until there are no big chunks. Add the almond flour, chia seeds, and pinch of salt, and mix well.
4. With wet hands, take about ¼ cup of the mix and form into a ball. Flatten into arepa about ½ inch thick. Repeat with remaining mixture.
5. In a hot skillet, cook the arepas until lightly toasted on each side.
6. Serve immediately.
Hogao Sauce
1. In a hot skillet, sauté onions for 3-4 minutes or until slightly softened.
2. Add tomatoes and roasted red peppers and sauté for 3 minutes.
3. Add garlic and spices and cook for 3 minutes.
4. Add cilantro, if using, and serve.
Cooking Tips
1. You can find peeled frozen yuca in most supermarkets.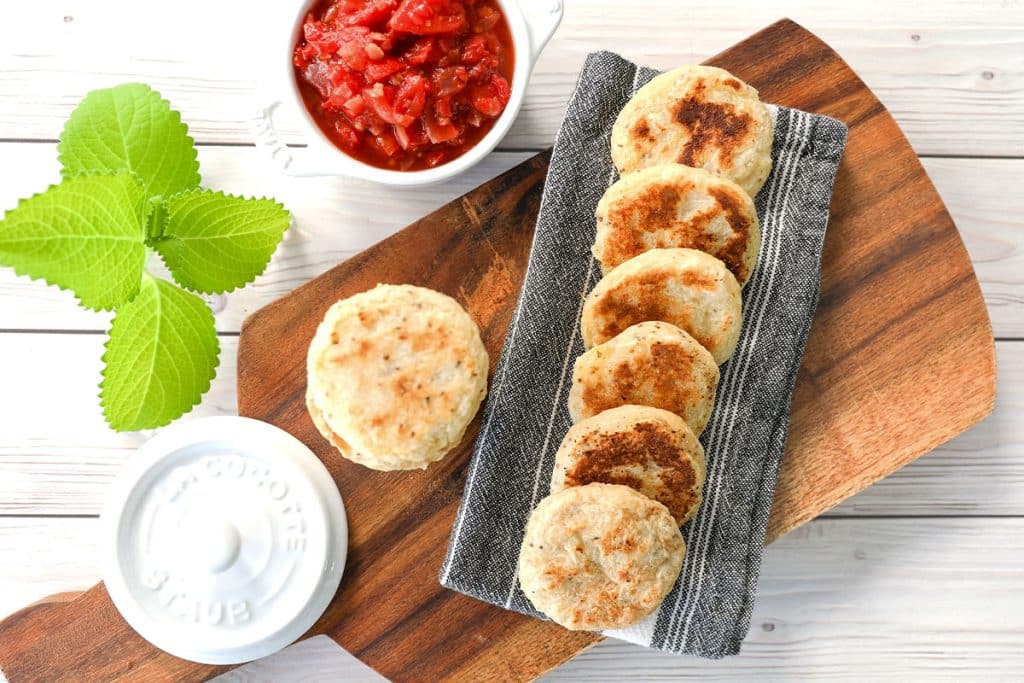 100% online, learn at your own pace
Instructor led format
No prerequisites
Continuing education credits