Colombian Ajiaco Potato Soup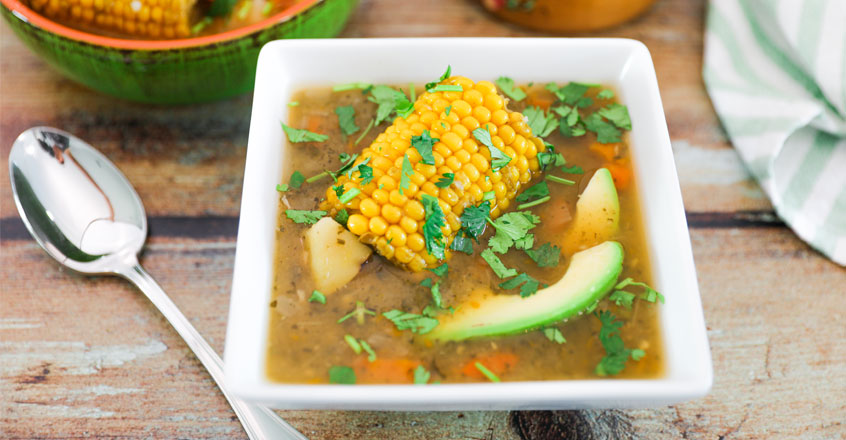 What You'll Need
---
2 small russet potatoes, diced
3 medium red potatoes, diced
3 medium Yukon gold potatoes, diced
2 cups corn, fresh or frozen
6 ears of corn, fresh or frozen, cut into quarters
Salt and pepper, to taste
½ cup green onion, chopped
Vegan sour cream (optional)
How to Make It
---
1 Soak the dried guascas in a cup of hot water for 45 minutes before adding them to the soup.
2 Sauté the onion in a hot skillet for about 3-4 minutes.
3 Add the potatoes, carrots, corn, vegetable broth, and soaked guascas, and bring to a boil.
4 Cook over medium heat for 20 minutes.
5 Add the garlic and simmer for another 10 minutes or until the potatoes begin to break apart.
6 Season with salt and pepper to taste.
7 Remove from heat and add lemon juice.
8 Serve topped with green onions, cilantro, avocado, and optional sour cream and capers.
Cooking Tips
You can find guascas in most Latin markets, or you can order them online. Don't omit them!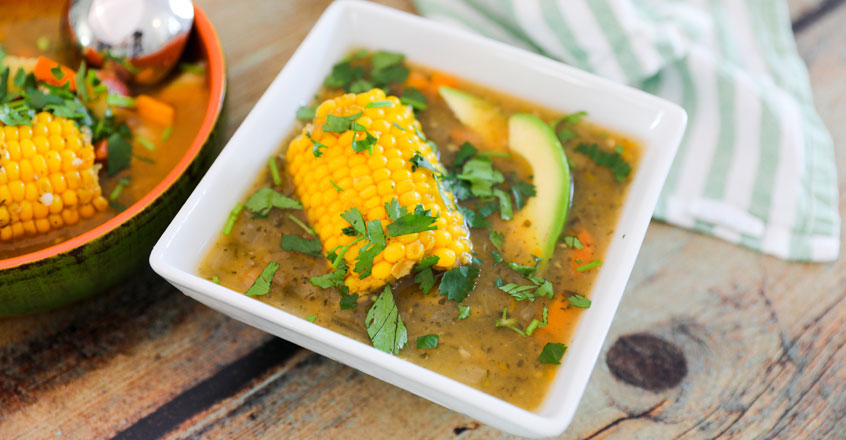 Copyright 2022 Center for Nutrition Studies. All rights reserved.