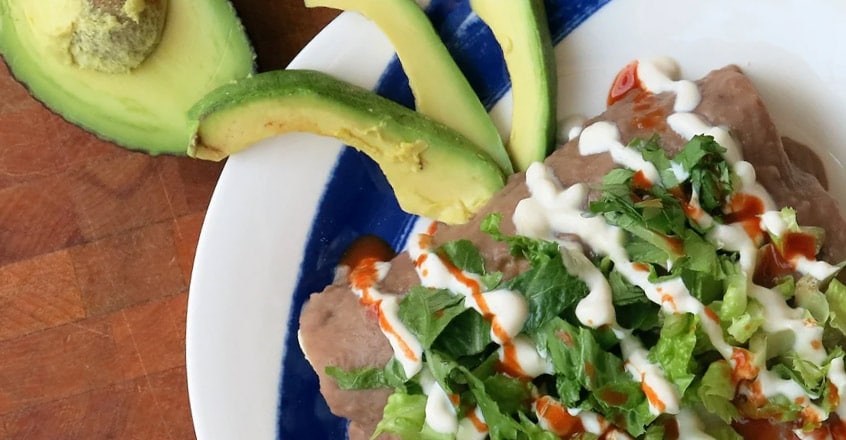 Ingredients
6-8 corn tortillas
Mashed potatoes, enough to fill tortillas
2 cans of pinto beans, low sodium
1 thick onion slice
1 tsp dried oregano
½ - 1 cup of water or vegetable broth
Salt and pepper to taste
Toppings
Salsa
Chopped lettuce
WFPB sour cream
Instructions
1. Preheat oven to 325 degrees F.
2. Put the beans, onions, oregano, and ½ cup of water in a blender. Blend until smooth. It should not be thick so you can pour it over the tortillas. Add more water if needed.
3. To make the tortilla rolls, warm the tortillas in the microwave for 30 seconds or until they are pliant enough to fold.
4. Lay the tortilla on a flat surface. Spread a spoon or two of mashed potatoes into the center of tortilla and carefully roll the tortilla. Put them in a baking dish. Make sure the overlapping fold of the tortilla is placed down.
5. Spread the bean sauce over the tortilla rolls until well covered.
6. Bake for 20 minutes or until completely warm.
7. Garnish with lettuce, sour cream, salsa and serve.
Cooking Tips
1. Try adding your favorite cooked veggies to the filling.
2. Try different toppings such as chopped cabbage, cilantro or scallions.
3. This dish works with any type of bean.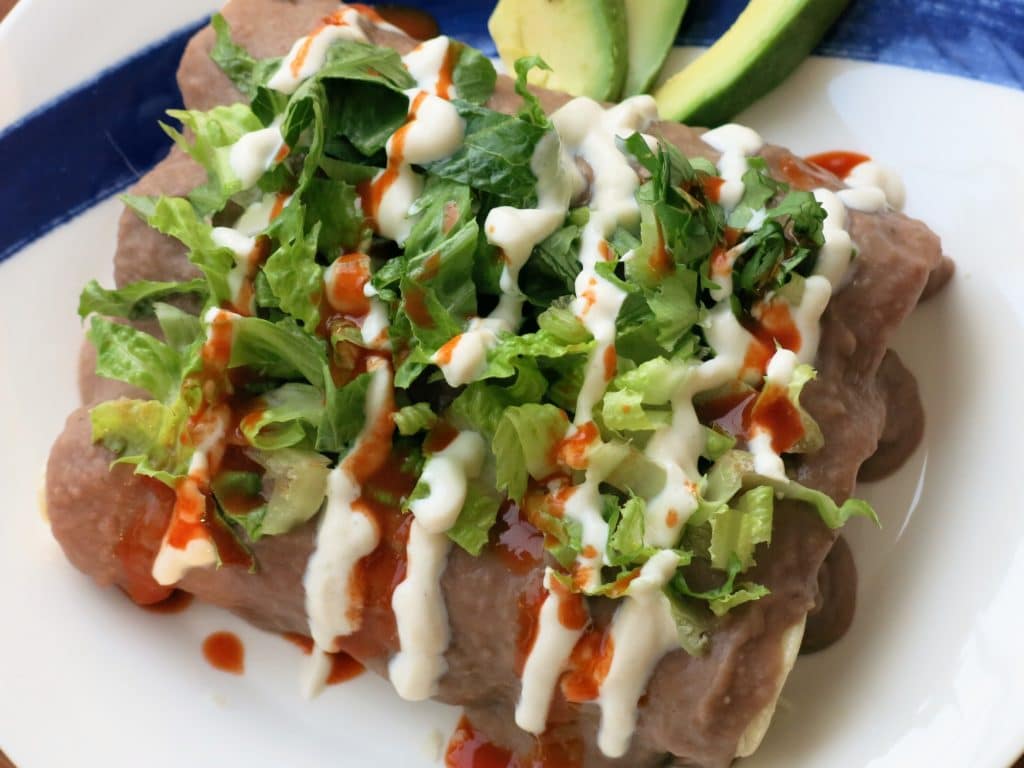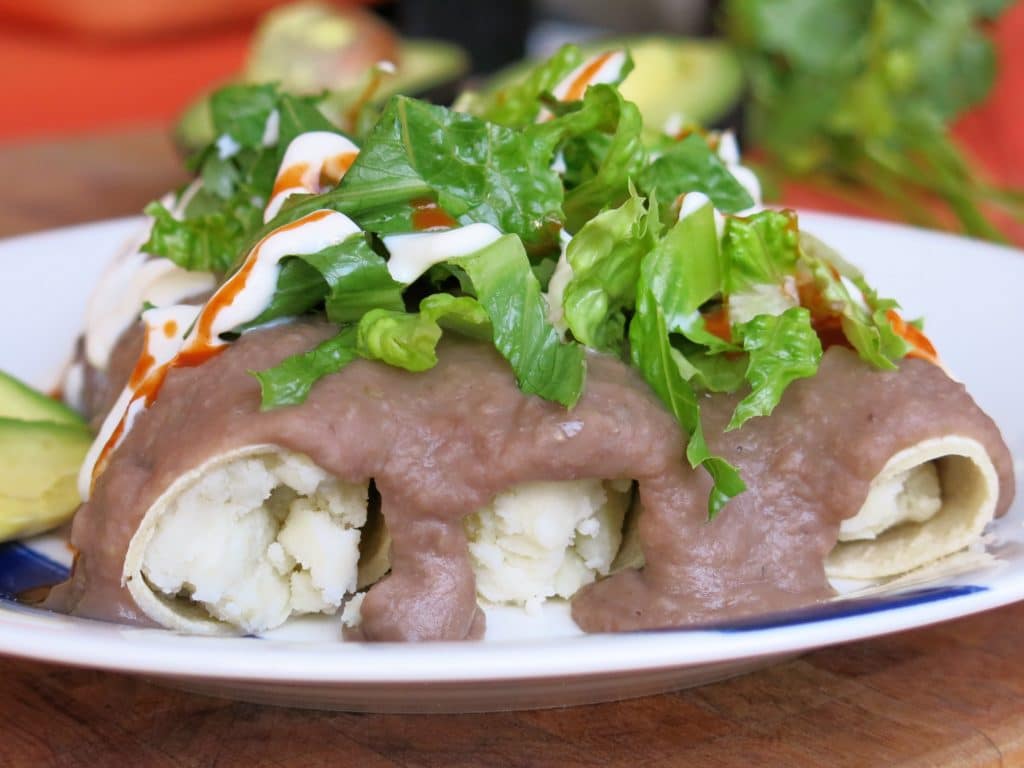 100% online, learn at your own pace
Instructor led format
No prerequisites
Continuing education credits