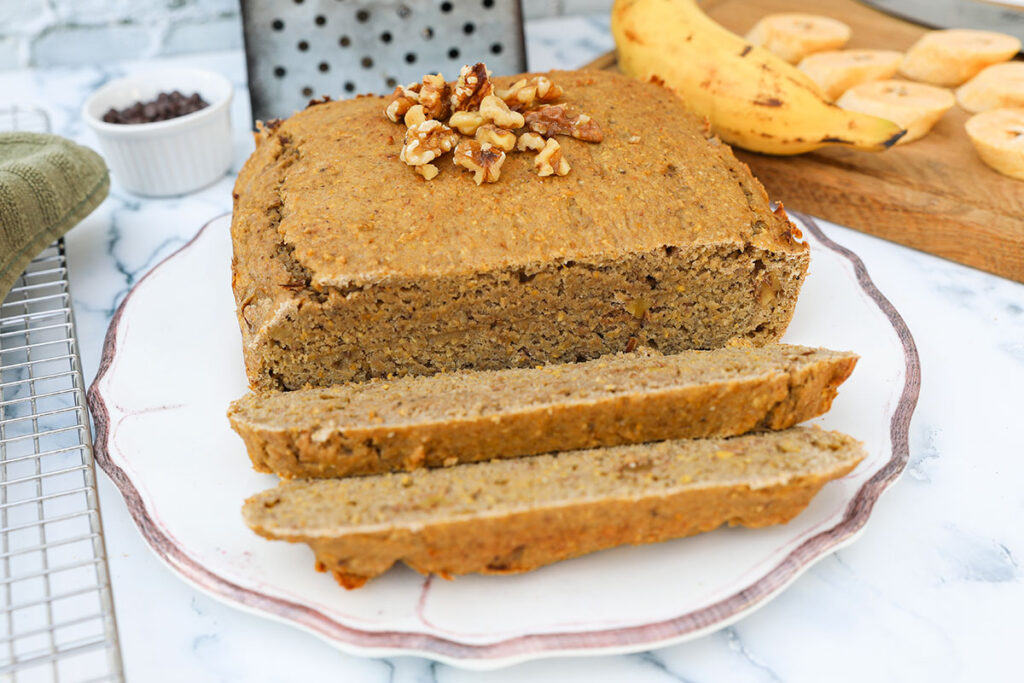 Ingredients
4 ripe (deep yellow to dark brown) plantains, peeled
½ cup plant-based milk
1 tsp vanilla extract
2 cups whole wheat flour
½ tsp baking soda
1 tsp ground cinnamon
½ tsp salt
½ cup chopped nuts or non-dairy chocolate chips (optional)
Instructions
1. Preheat oven to 350 degrees F.
2. In a large bowl, mash ripe plantains. Add milk and vanilla and set aside.
3. In a separate bowl, mix together flour, baking soda, cinnamon, salt, and nuts or chocolate chips (if using).
4. Gently stir the flour mixture into the plantain mixture.
5. Pour into an 8x8–inch parchment-lined baking dish.
6. Bake for 35–40 minutes.
Cooking Tips
1. For a gluten-free option, replace the whole wheat flour with oat flour.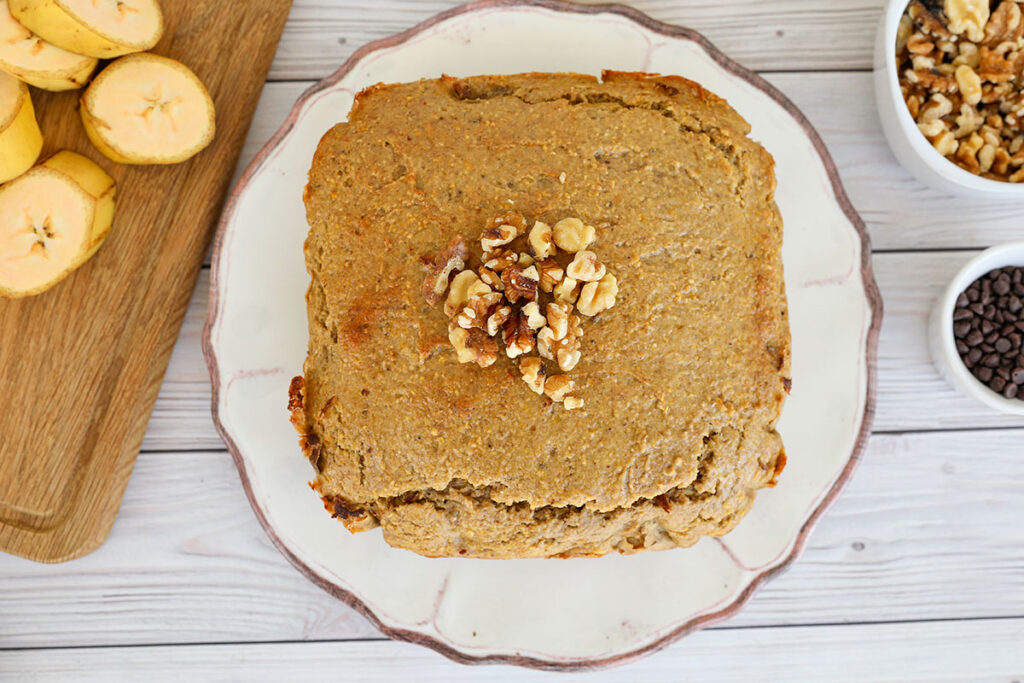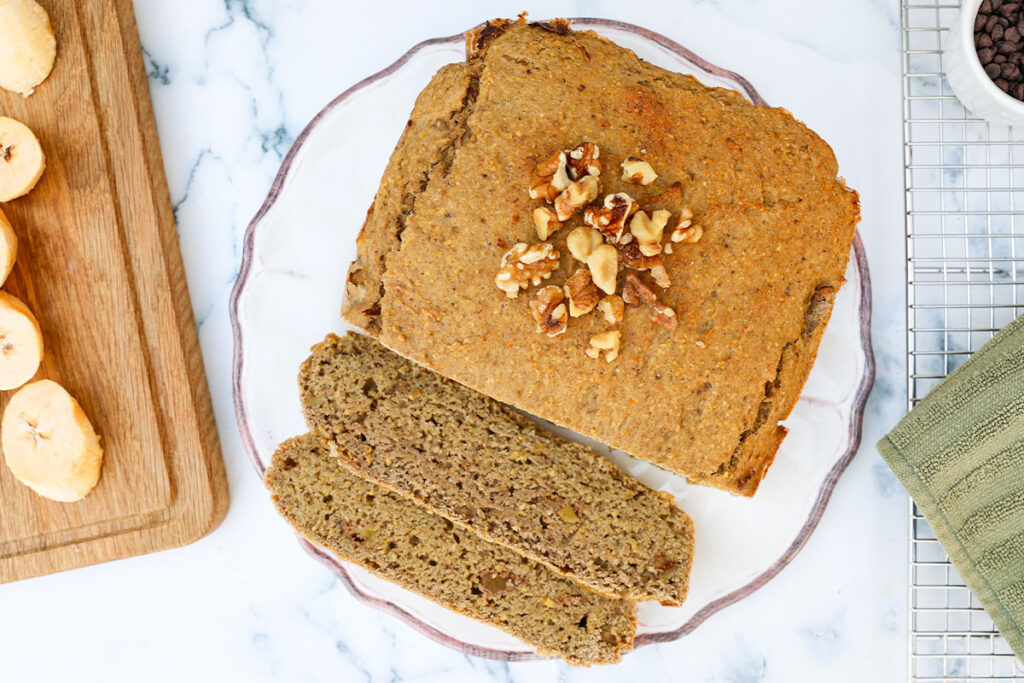 100% online, learn at your own pace
Instructor led format
No prerequisites
Continuing education credits