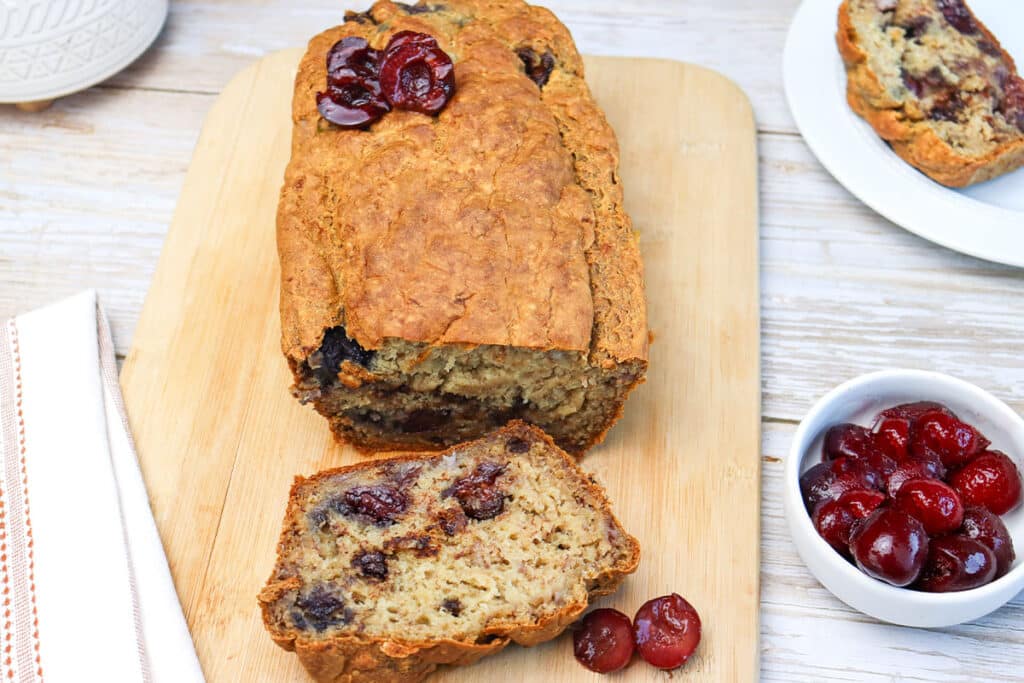 Ingredients
2 cups white whole wheat flour
1 tsp baking soda
1 tsp baking powder
2 large ripe bananas, mashed
1 cup unsweetened plant-based milk
½ cup maple syrup
1½ tsp vanilla extract
½ cup non-dairy chocolate chips
1 cup frozen dark cherries, thawed
Instructions
1. Preheat oven to 350 degrees. Set aside 5 mini bread pans (each 3-inch x 6-inch), or line 12 muffin cups with parchment liners.
2. In a large bowl, stir together flour, baking soda, and baking powder. In a medium bowl, mix together the bananas, milk, maple syrup, and vanilla. Add the wet ingredients to the dry and mix until almost combined. Stir in chocolate chips and cherries.
3. Fill the baking pan evenly. Bake for 40 minutes or until golden. To test for doneness, insert a toothpick in the center and see if it comes out clean.
4. Remove the pan from the oven and transfer the bread to a cooling rack.
Cooking Tips
1. You can also make five mini breads (3x6 inches each) or 12 muffins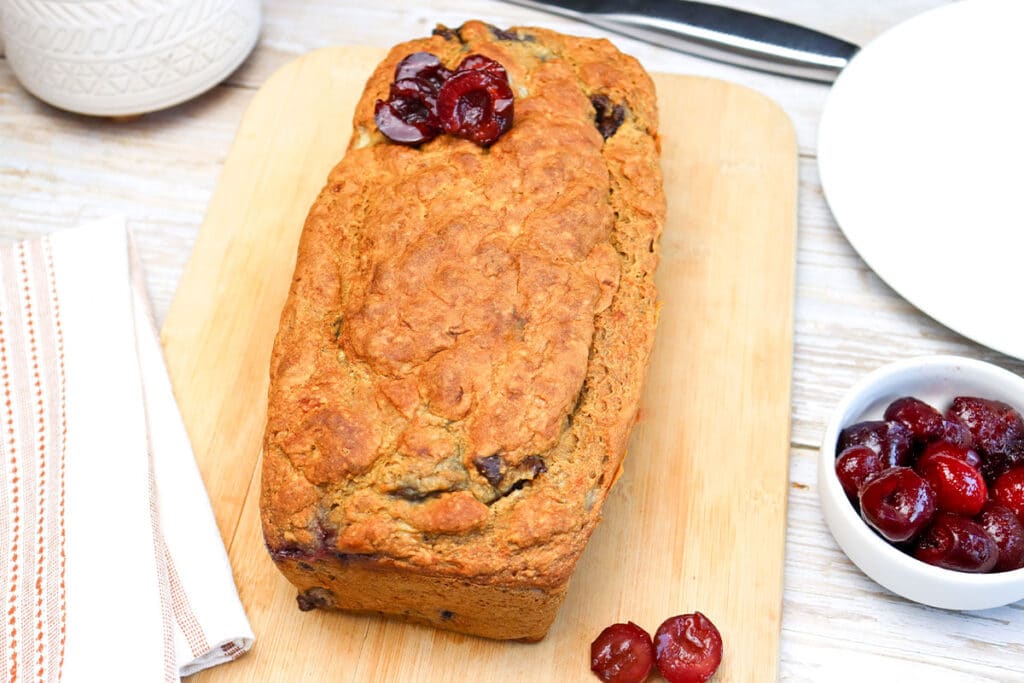 100% online, learn at your own pace
Instructor led format
No prerequisites
Continuing education credits