4 cups Chinese cabbage, finely sliced
10 shiitake mushrooms, stemmed and sliced
1 small red bell pepper, seeded and chopped
3 Tbsp low-sodium soy sauce or tamari
2 Tbsp brown rice syrup or maple syrup (optional)
4 ounces whole grain noodles
½ cup finely chopped fresh basil or cilantro
1 bunch green onions, sliced
1 Sauté the cabbage, mushrooms, and red bell pepper for 7 minutes in a large stockpot over medium heat. Add water 1 to 2 tablespoons at a time to keep the vegetables from sticking.
2 Add the vegetable stock, soy sauce or tamari, brown rice syrup (if using), garlic, and ground ginger. Bring the mixture to a boil over medium-high heat and cook for 15 minutes.
3 While the vegetable mixture cooks, cook the noodles according to package instructions.
4 Add the basil or cilantro, green onions, and cooked noodles to the stockpot. Simmer for 5 minutes to marry the flavors.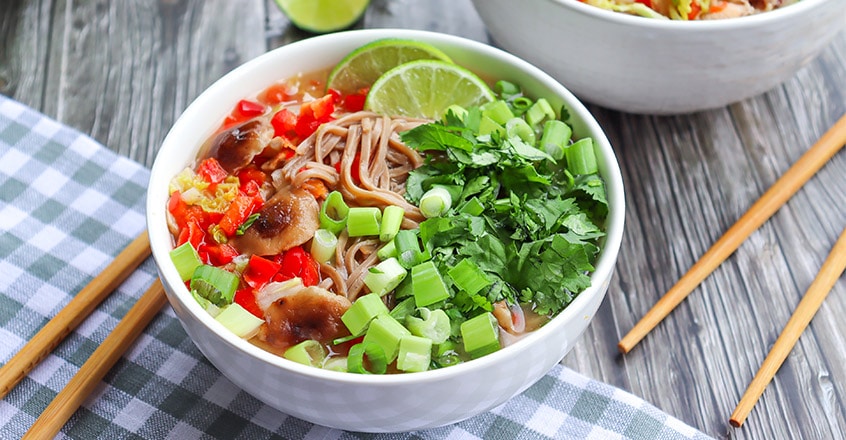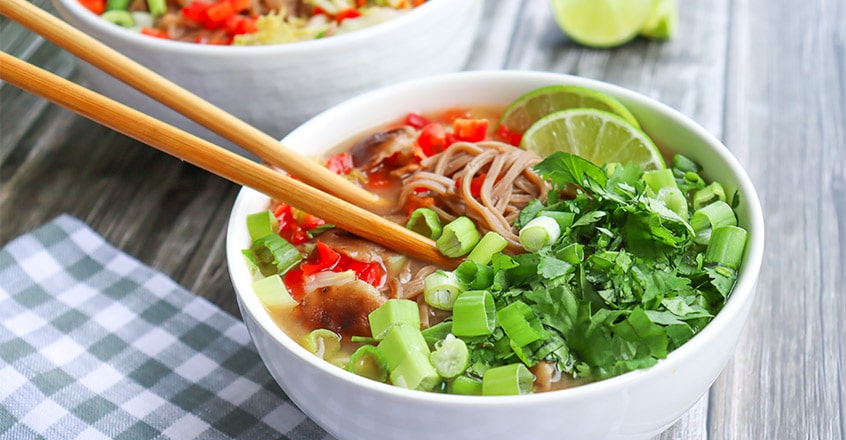 Copyright 2021 Center for Nutrition Studies. All rights reserved.