Comforting Chickpea Noodle Soup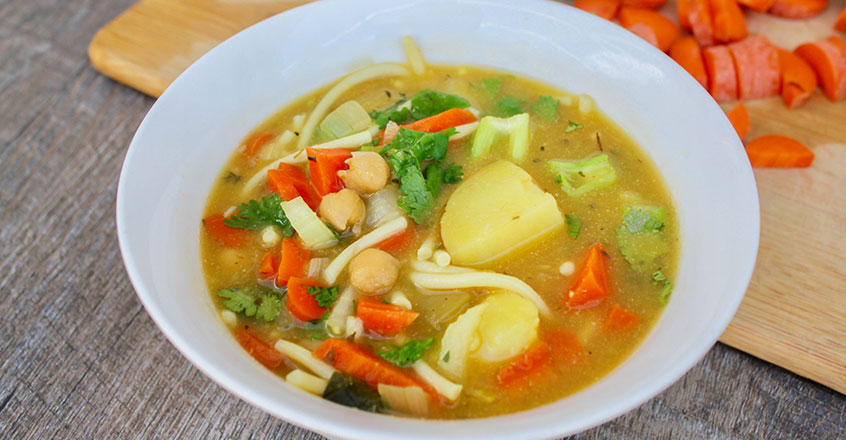 What You'll Need
---
4 cups of vegetable broth
¼ cup of "chicken" seasoning
6 oz cooked gluten-free or regular spaghetti
Salt and pepper, to taste
Chopped fresh cilantro, to taste
"CHICKEN" SEASONING MAKES 1 ¾ CUP
1 ⅓ cup of nutritional yeast
How to Make It
---
1 Sauté onion in a medium pot over medium heat, until it begins to soften, about 3 minutes.
2 Add the carrots, potato, and celery, and sauté for 2-3 minutes.
3 Add the garlic, thyme, "chicken" seasoning, vegetable broth, and water.
4 Bring to a medium-low simmer and cook until all the vegetables are tender, about 20 minutes.
5 Stir in the cooked chickpeas and the cooked pasta.
6 Season with salt and pepper to taste.
7 Serve with fresh cilantro sprinkled on top.
Cooking Tips
You can sauté without oil using water or vegetable broth (add just 1 to 2 tablespoons at a time)
You can add more of your favorite vegetables to this recipe or remove some from the ingredient list, such as the celery.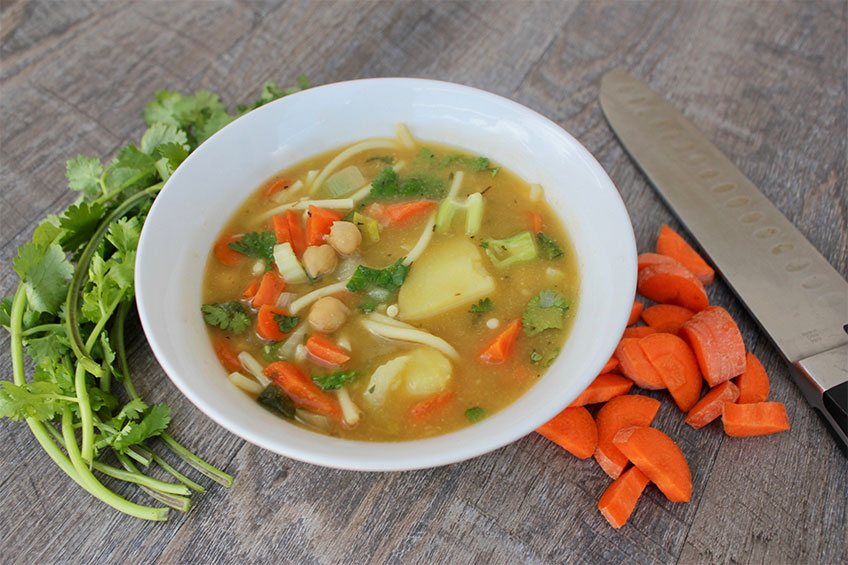 Comforting Chickpea Noodle Soup
Copyright 2022 Center for Nutrition Studies. All rights reserved.