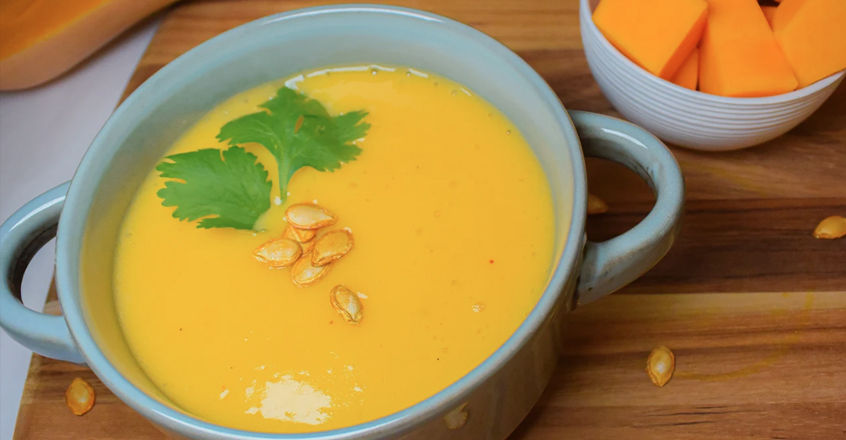 Ingredients
1 butternut squash, peeled and cut into chunks
1 large onion, diced
1 tsp oregano or marjoram
5 cups water
Salt to taste (optional)
¼ cup fresh parsley, chopped for garnish
Instructions
1. Peel squash and cut into 1-inch chunks. Set aside.
2. Sauté onion and oregano in 1 tablespoon water for 5 minutes. Add squash, water and salt. Bring to a boil, then lower heat and simmer until soft for approximately 20 minutes.
3. Blend and adjust for salt.
4. Serve garnished with parsley.
100% online, learn at your own pace
Instructor led format
No prerequisites
Continuing education credits