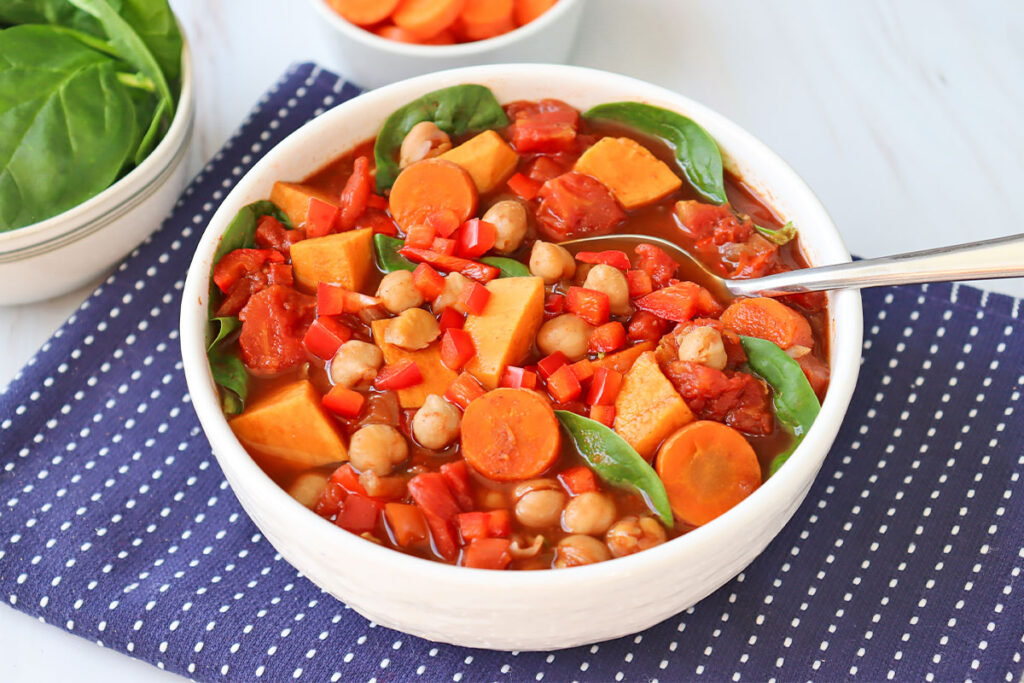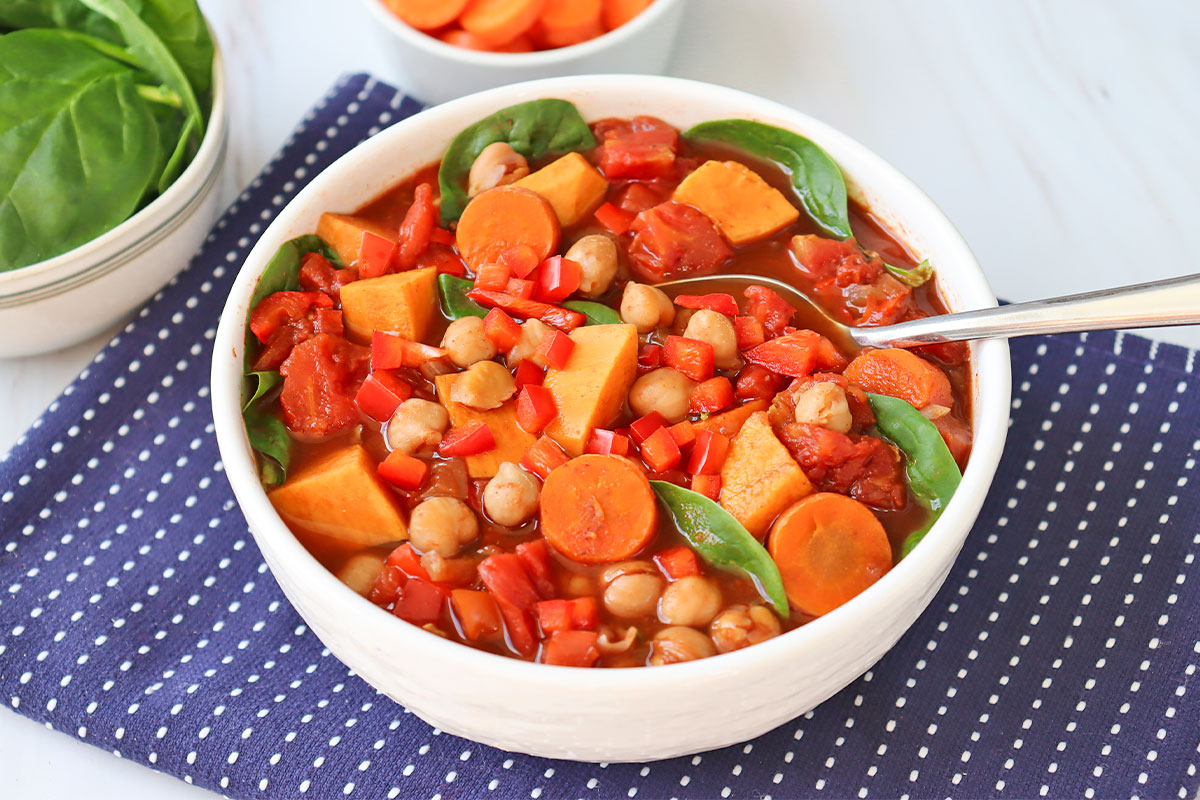 Ingredients
1 red onion, sliced
6–8 garlic cloves, minced
1 medium eggplant, cut into ½-inch cubes
2 ½ cups water, divided
3 Tbsp low-sodium tamari
2 carrots, thinly sliced
1 red bell pepper, seeded and chopped
1 sweet potato, diced
2 cups chopped spinach
1 (28-ounce) can diced tomatoes, undrained
1 ½ cups cooked chickpeas
½ cup finely chopped pitted dates
1 Tbsp smoked paprika
1 tsp ground cumin
1 tsp ground cinnamon
¼ tsp ground ginger
½ tsp black pepper flakes
⅛ tsp ground cloves
Instructions
1. In a large stockpot over medium-high heat, sauté onion, garlic, eggplant, ½ cup of water, and tamari until the vegetables are tender, 5–10 minutes. Reduce the heat to medium and simmer for another 5–10 minutes.
2. Add carrots and bell pepper, and simmer until carrots are tender, about 8 minutes.
3. Add remaining 2 cups of water and the rest of the ingredients, and simmer for another 20 minutes. Serve warm.
Cooking Tips
1. Feel free to vary the vegetables in this recipe (except for the eggplant, which is the base of this stew) — try zucchini, parsnips, celery, peas, corn, white potatoes, or butternut squash.
2. For a spicier version, add minced jalapeños.
100% online, learn at your own pace
Instructor led format
No prerequisites
Continuing education credits