Sweet Pepper–Coconut Corn Chowder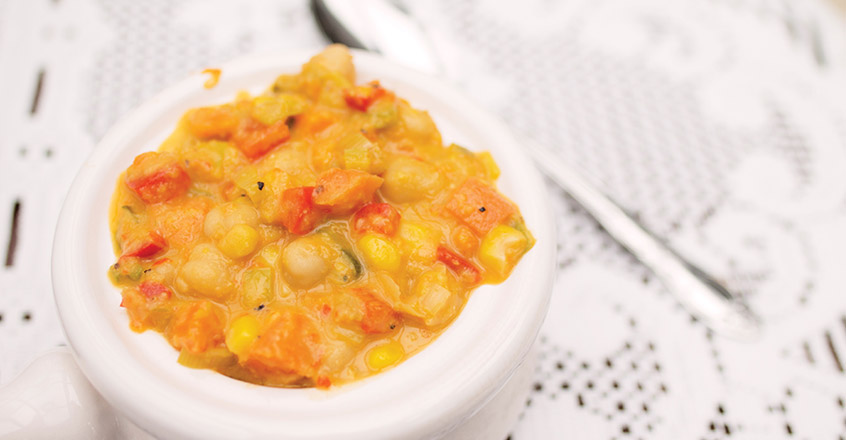 What You'll Need
---
2 leeks, washed well and sliced
1 jalapeño pepper, seeded and minced
2 red bell peppers, seeded and diced
1 14-ounce can lite coconut milk
3 Tbsp nutritional yeast flakes
2 14-ounce cans chickpeas, rinsed and drained
How to Make It
---
1 In a stockpot over medium-high heat, sauté the leeks, carrots, garlic, jalapeño pepper, and bell peppers in the water until tender.
2 Add the remaining ingredients and simmer for 10 minutes.
3 Scoop out one-third of the mixture and process in a blender until smooth. Add the mixture from the blender back to the pot and simmer for another 10 minutes.
Cooking Tips
If you prefer the chowder thinner, add more water.
Serve this colorful dish with brown rice and a mixed green salad for a perfect meal.
Copyright 2022 Center for Nutrition Studies. All rights reserved.