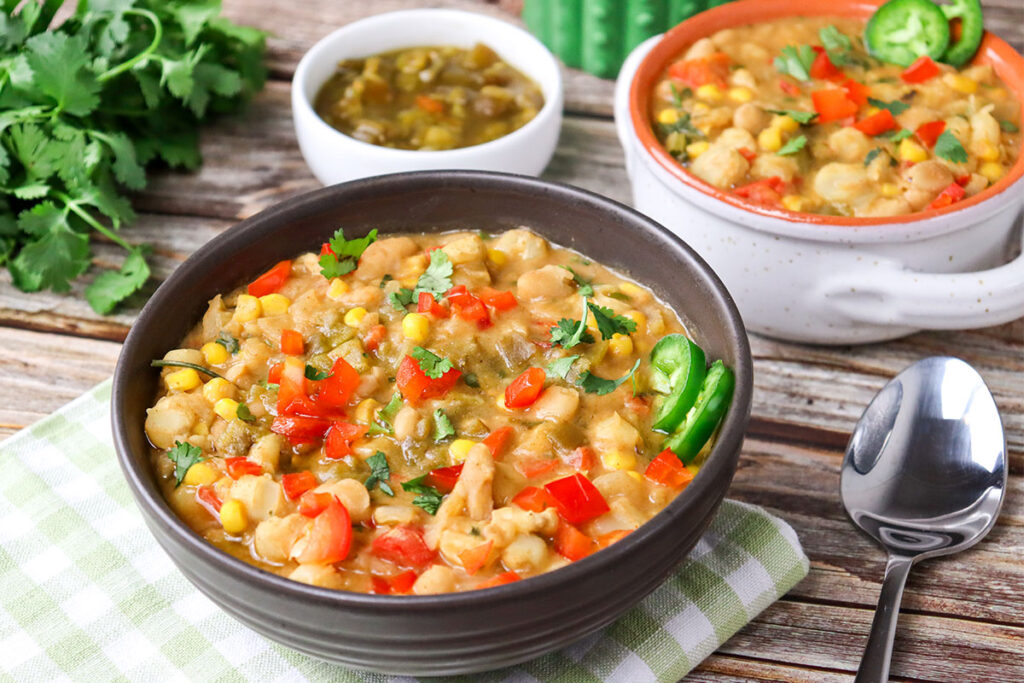 Ingredients
2 15-ounce cans cannellini beans, rinsed, drained, and divided
2 cups vegetable stock, divided
1 celery stalk, diced
1 onion, diced
4 garlic cloves, minced
1 jalapeño pepper, seeded and minced (optional)
1 red bell pepper, seeded and diced
1 cup cup frozen corn
1 ½ cups canned white hominy, rinsed and drained
½ tsp cumin powder
½ tsp coriander
1 tsp chili powder
2 Tbsp nutritional yeast flakes
2 tsp lime juice
1 8-ounce can green chili peppers
¾ tsp sea salt
2 Tbsp chopped fresh cilantro
Instructions
1. Place half the cannellini beans in a blender with 1 cup of vegetable stock, and blend until smooth and creamy.
2. In a large pot over medium-high heat, sauté the celery, onion, garlic, jalapeño, and bell pepper in ½ cup vegetable stock.
3. To the pot of vegetables, add the remaining ½ cup vegetable stock, the remaining half of the beans, the creamy bean mixture, and the rest of the ingredients. Cook over medium heat for 20–30 minutes or until vegetables are tender and broth is creamy.
4. Add fresh cilantro and serve.
Cooking Tips
1. In place of just green chilies, use a can of diced fire roasted tomatoes mixed with green chilies.
2. Consider adding some spinach, kale, or arugula to the chili before serving.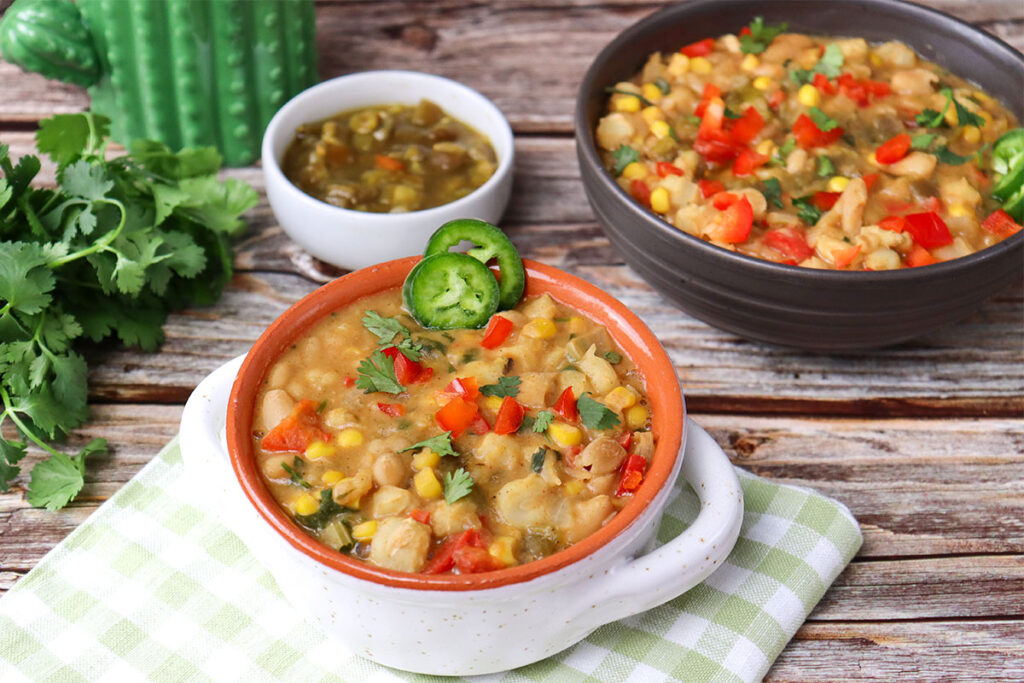 100% online, learn at your own pace
Instructor led format
No prerequisites
Continuing education credits