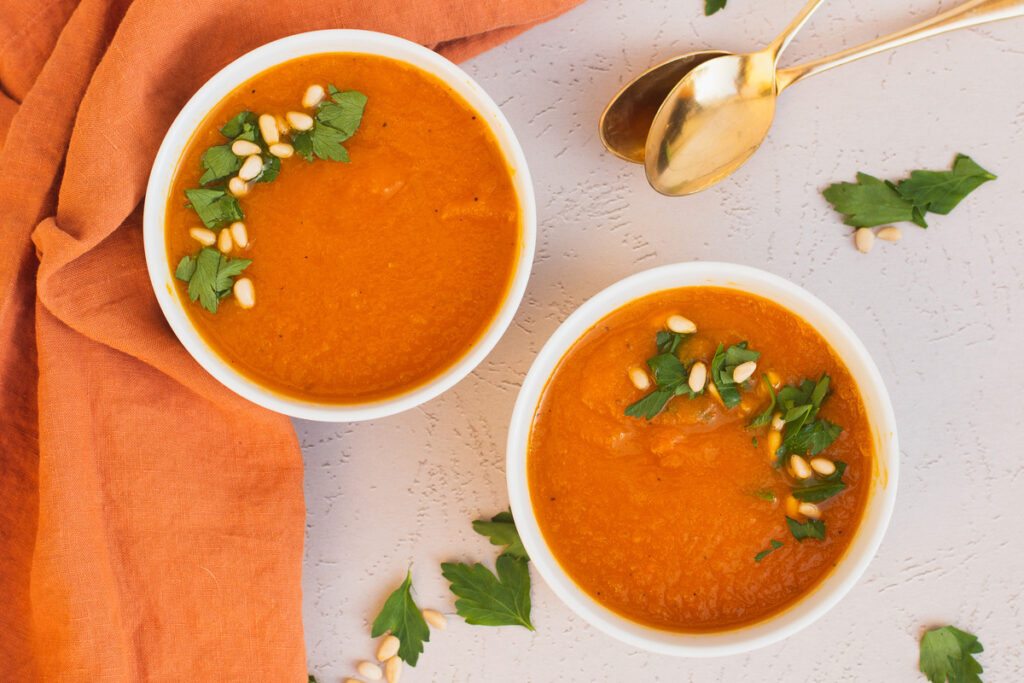 Ingredients
1 cup chopped onions
2 cloves garlic, finely chopped
Dash of pepper
Dash of cayenne pepper
2 heaping cups chopped carrots
4 cups low-sodium vegetable broth
Juice from half an orange
2–3 Tbsp grated fresh ginger
Instructions
1. Heat a large stock pot over medium heat. Add the onions and sauté for 5 minutes until the onions turn translucent. Add water 1 to 2 tablespoons at a time, as needed, to keep the onions from sticking to the pan.
2. Add garlic, pepper, cayenne pepper, and cook for another minute.
3. Add the carrots and cook for 5 minutes.
4. Add the remaining ingredients, cover, and simmer for 30 minutes, until carrots are very tender.
5. Blend with an immersion blender or high-speed blender until the consistency is smooth.
Cooking Tips
1. You can store this soup in an airtight container in the refrigerator for up to a week, or freeze the leftovers.
100% online, learn at your own pace
Instructor led format
No prerequisites
Continuing education credits