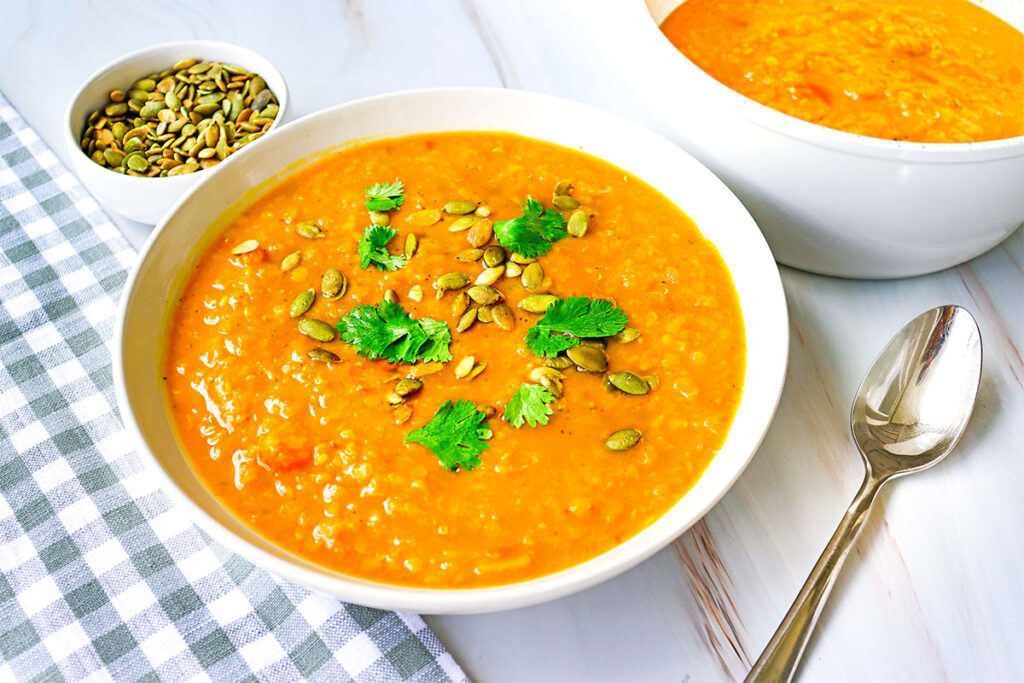 Ingredients
1 large onion, chopped
6 garlic cloves, crushed
1 tsp marjoram 

1 tsp cardamom
3 ribs of celery, diced
3 carrots, chopped
2 cups dry red lentils 

8 cups low-sodium vegetable broth 

3 ½ cups pumpkin puree
½ cup cilantro
salt and pepper to taste 

Instructions
1. Sauté the onions with the garlic and herbs for 2 minutes.
2. Add the carrots and celery and cook for 2 more minutes.
3. Add the lentils and vegetable broth, stir, and bring to a boil.
4. Lower the heat to medium-low and cook for 25 minutes.
5. Add the pumpkin puree and simmer for 5 minutes.
6. Serve with cilantro.
100% online, learn at your own pace
Instructor led format
No prerequisites
Continuing education credits