As a plant-based athlete for more than a quarter of a century, I have many favorite recipes that I have used to fuel my athletic endeavors. My focus for many years has been on consuming a large quantity of complex carbohydrates provided by whole plant-based foods, which also include a healthy level of proteins and fats—even for a bodybuilder! My nutrition approach was heavily influenced by the documentary film Forks Over Knives, and by the work of Dr. T. Colin Campbell. Most significantly, I learned a lot from the online Plant-Based Nutrition Certificate program offered by the Center for Nutrition Studies and Cornell University, which I took more than a decade ago.
I've been able to get the most out of my body on a plant-based diet without the use of sports supplements. As far as I'm aware, I'm one of the few people in the plant-based fitness industry to be completely free of the sports nutrition products that are ubiquitous in the sport. No protein powders, creatine, branched-chain amino acids; no powders, bars, and oils! Though my plant-based diet is not completely free of processed foods, added oils, and added sugars, the foundation of my diet is whole plant foods, and I believe that nutritional base has effectively propelled me into the best shape I've ever been in, even now in my forties.
The following short list includes some of my favorite plant-based recipes, which also happen to be outstanding meals for supporting an active lifestyle. They're great for an amateur fitness enthusiast, a professional athlete, or anyone in between. I shared these recipes in my New York Times Bestseller, The Plant-Based Athlete, for which I was incredibly honored and grateful to receive Dr. Campbell's gracious endorsement.
Please note that I personally do not place any particular emphasis on high protein consumption, and in fact, I have consumed a level of protein that many in the sport would consider low to moderate intake. However, some of the wording of the following recipes do reference particularly "high protein" plant foods. I do this to appeal to omnivorous individuals, some of whom have been conditioned to believe there aren't any high protein plant foods. I like to show them that indeed plants have all the protein we need.
Enjoy some of my favorite plant-based athlete recipes!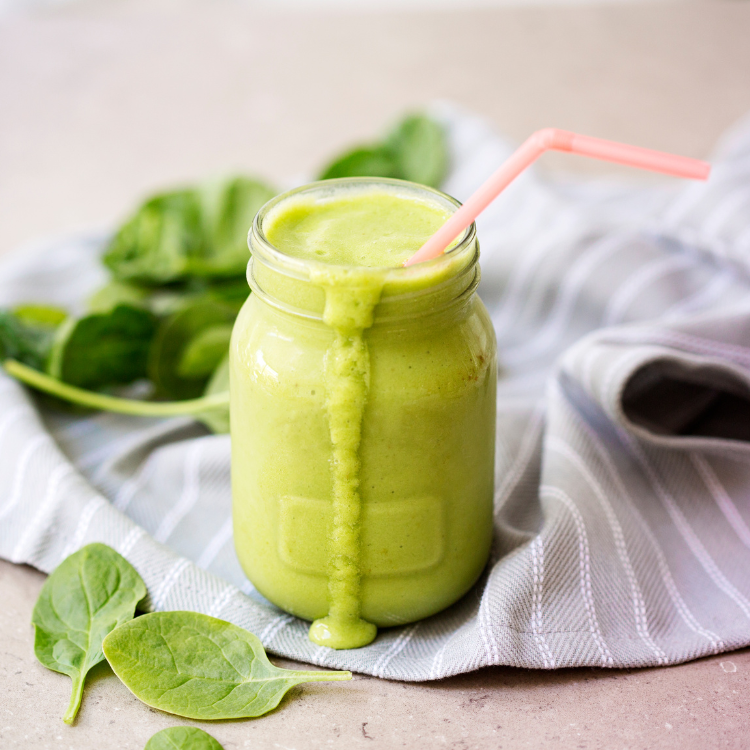 High-Energy Fruit Smoothie with Greens
This is a super-sized smoothie that's perfect for breakfast, pre-workout, or even post-workout. It delivers a potent combination of high-energy complex carbohydrates to fuel your training, along with antioxidants to help reduce inflammation.
Serves 1
1 cup coconut water
1 ripe banana, plus 1 additional, if desired
1 cup frozen blueberries
1 cup frozen mangoes
1 cup frozen raspberries
1 cup leafy greens such as spinach
1 cup kale
½ cup ice, plus more, if desired
1 cup water, plus more, if desired
1. In a high-speed blender, combine all ingredients and blend until smooth. To make a creamier smoothie, add a second banana or more ice. To thin the consistency, add more water until desired consistency is reached.
Nutritional Totals Per Serving:
Calories: 564
Protein: 8.5g
Carbohydrates: 137.7g
Fat: 5.2g
Fiber: 25.2g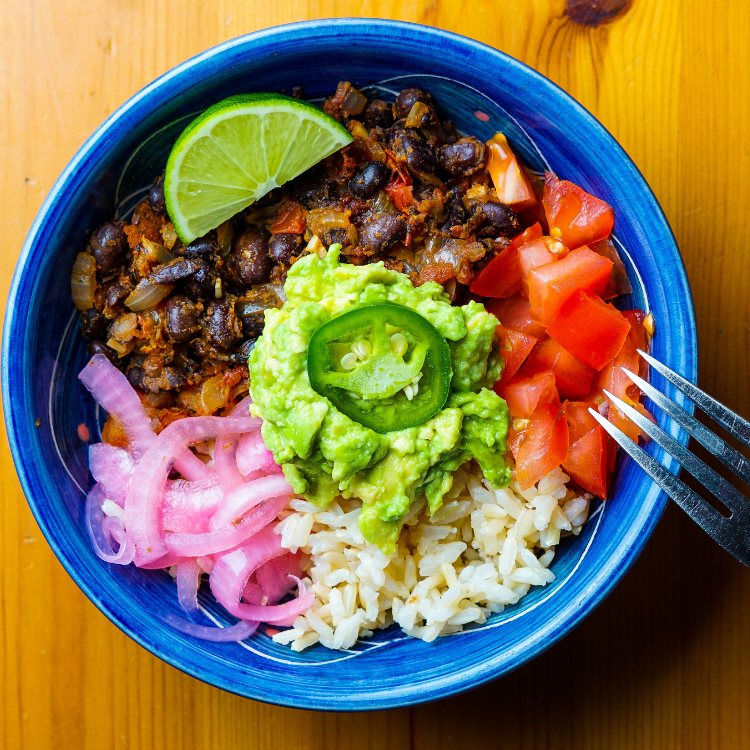 Vegan Bodybuilding Burrito Bowl
This is one of the ultimate bodybuilding and muscle recovery meals. It has an ideal balance of carbohydrates, proteins, fats, and fiber, and if you prepare the rice and beans in batches, you can have the base of this meal ready for multiple meals per week. It's perfect for lunch, dinner, or post-workout.
Serves 1
1 cup cooked brown rice
½ cup cooked pinto beans (or canned and rinsed)
½ cup cooked black beans (or canned and rinsed)
1 avocado, sliced
1 tomato, sliced
1 handful of romaine lettuce
1 jalapeño pepper, sliced (seeded if you prefer less heat, or omitted altogether)
1 pepperoncini, sliced (omitted if you don't like spicy)
1. Combine the cooked rice and beans.
2. Top with other ingredients as desired.
Nutritional Totals Per Serving:
Calories: 735
Carbohydrates: 112g
Protein: 23.5g
Fat: 25g
Fiber: 30g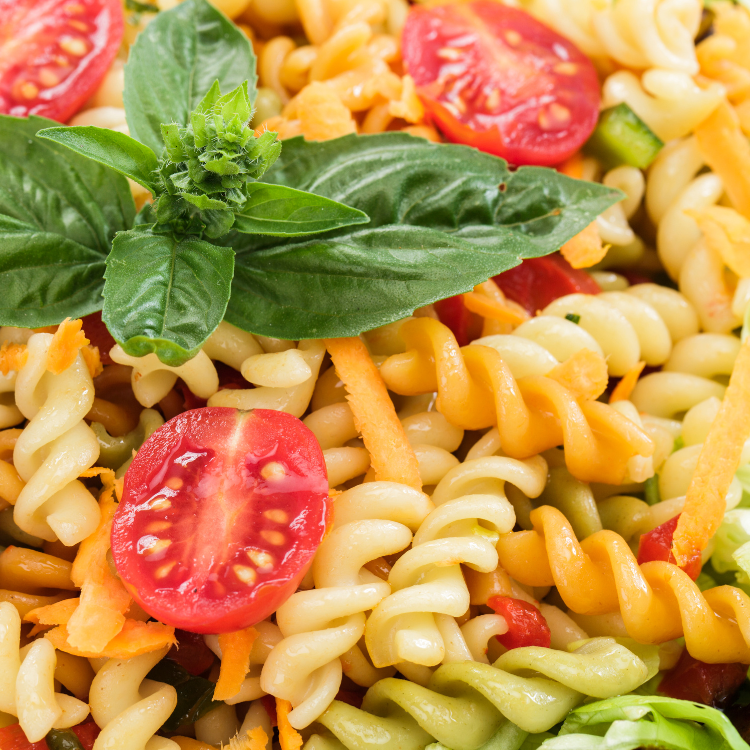 Summer Pasta Salad
This is one of my favorite summer meals, but the truth is, it can be enjoyed any time. During warmer months, it's refreshing and enjoyable either at room temperature or chilled. By using red lentil pasta, which only has one ingredient (red lentil flour), this dish is naturally rich in carbohydrates and protein, and it also has heft and texture to make for a very satisfying and filling meal. This is also an excellent meal to serve at a gathering with people new to a plant-based diet because all ingredients are recognizable for vegans and non-vegans alike, plus it's gluten-free and really, really tasty.
Serves 6
1 (8-ounce) package red lentil pasta
2 cups spinach
1 pint sweet cherry or grape tomatoes
1 (14-ounce) can artichoke hearts, drained
½ large bell pepper, seeded
1 (6-ounce) can black olives, drained
1 (15-ounce) can garbanzo beans, drained and rinsed
⅓–½ cup Italian dressing
Freshly ground black pepper, to taste
1. Bring a large pot of water to a boil and cook the lentil pasta according to package instructions.
2. While the pasta cooks, coarsely chop the spinach, cut the tomatoes into bite-sized pieces (halves or thirds), slice the artichokes, dice the bell pepper, and slice the olives.
3. Drain the pasta and rinse under cold water. Transfer the pasta to a large mixing bowl. Add the beans and the vegetables. Pour enough dressing over the salad to coat, then toss tocombine.
4. Season with pepper to taste. Store any leftovers in the fridge for up to 1 week.
Nutritional Totals Per Serving:
Calories: 346
Protein: 17.5g
Carbohydrates: 54g
Fat: 8.5g
Fiber: 13.8g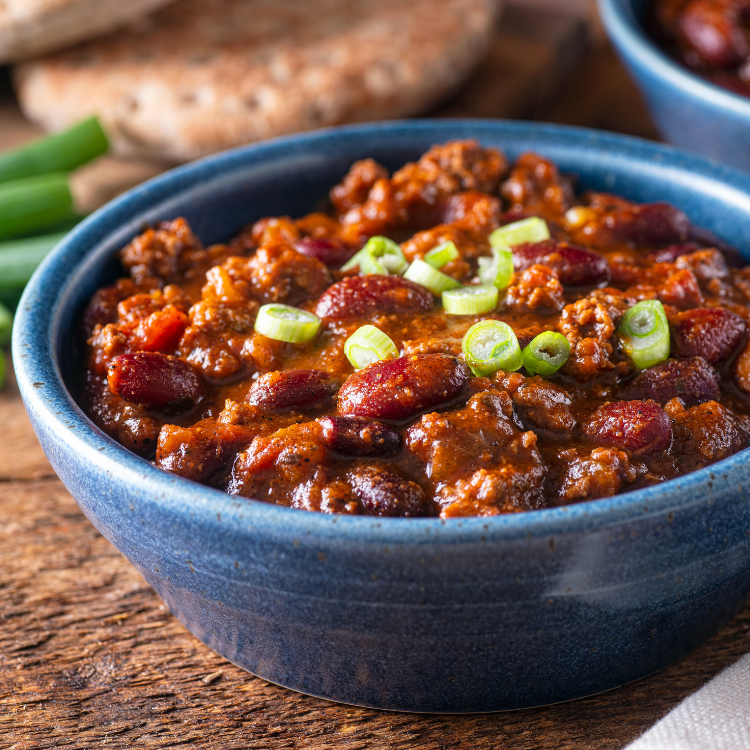 3-Bean Tempeh Chili
This chili is delicious, filling, and quick and easy to make. It's one of those dishes that makes a big batch and tastes even better the next day, so it's perfect for cooking over the weekend and eating throughout the week. You could also transfer it to smaller containers and store it in the freezer until you're ready to defrost and reheat. It never gets old because you can load it up with your favorite toppings.
Serves 4
2 cloves garlic, minced
½ onion, diced
3 stalks celery, diced
3 carrots, diced
½ green bell pepper, seeded and diced
1 (8-ounce) package tempeh, crumbled
1 Tbsp ground cumin
½ Tbsp chili powder (use less if you prefer less heat)
1 ½ cups cooked black beans (or 1 15.5-ounce can, drained and rinsed)
1 ½ cups cooked pinto beans (or 1 15.5-ounce can, drained and rinsed)
1 ½ cups cooked red kidney beans (or 1 15.5-ounce can, drained and rinsed)
1 (14.5-ounce) can diced tomatoes (preferably fire roasted)
1 (4.5-ounce) can roasted green chilies
1 cup frozen or fresh corn
Sliced avocado, for serving (optional)
Sliced tomato, for serving (optional)
Shredded romaine lettuce, for serving (optional)
Sliced black olives, for serving (optional)
Crushed red pepper flakes, to taste (optional)
Whole wheat bread or crackers, for serving (optional)
1. In a large pot over medium heat, add 2 tablespoons of water and sauté the garlic, onion, celery, carrots, and pepper for 5 minutes, or until the vegetables begin to soften.
2. Add the crumbled tempeh, cumin, and chili powder, and continue to cook for a few more minutes as the flavors come together. Add water as needed to prevent burning.
3. Add the beans, tomatoes, chilies, and corn, plus 1 cup of water. Reduce the heat to low, and simmer until heated through and thickened slightly, about 20 minutes.
4. Serve with your toppings of choice and/or a side of bread or crackers.
Nutritional Totals Per Serving (excluding optional toppings):
Calories: 465
Protein: 32.2g
Carbohydrates: 71.83g
Fat: 8.73g
Fiber: 23.9g
Follow Robert Cheeke for more delicious recipes:
Website
Instagram
Facebook
Copyright 2023 Center for Nutrition Studies. All rights reserved.