As a chef, I am frequently asked what pots, pans, blender, or food processor I buy for my kitchen. My answers never seem to really satisfy, though, because I don't have specific brands of anything in mind for what I buy. If you are new to eating a whole food, plant-based (WFPB) diet, you'll want to make sure you have the right equipment for preparing all of the tasty meals you are about to discover. If you are new to cooking and budget is an issue, I recommend purchasing equipment on an as-needed basis. Let your menu decide what you buy next. However, below you will find what I believe to be essentials for any WFPB kitchen!
The Basics
Tongs, spatulas, large spoons, large slotted spoons, can openers, whisks, oven mitts, parchment paper, cutting boards, and box graters are the little engines of the kitchen that are inexpensive but important for making kitchen magic happen.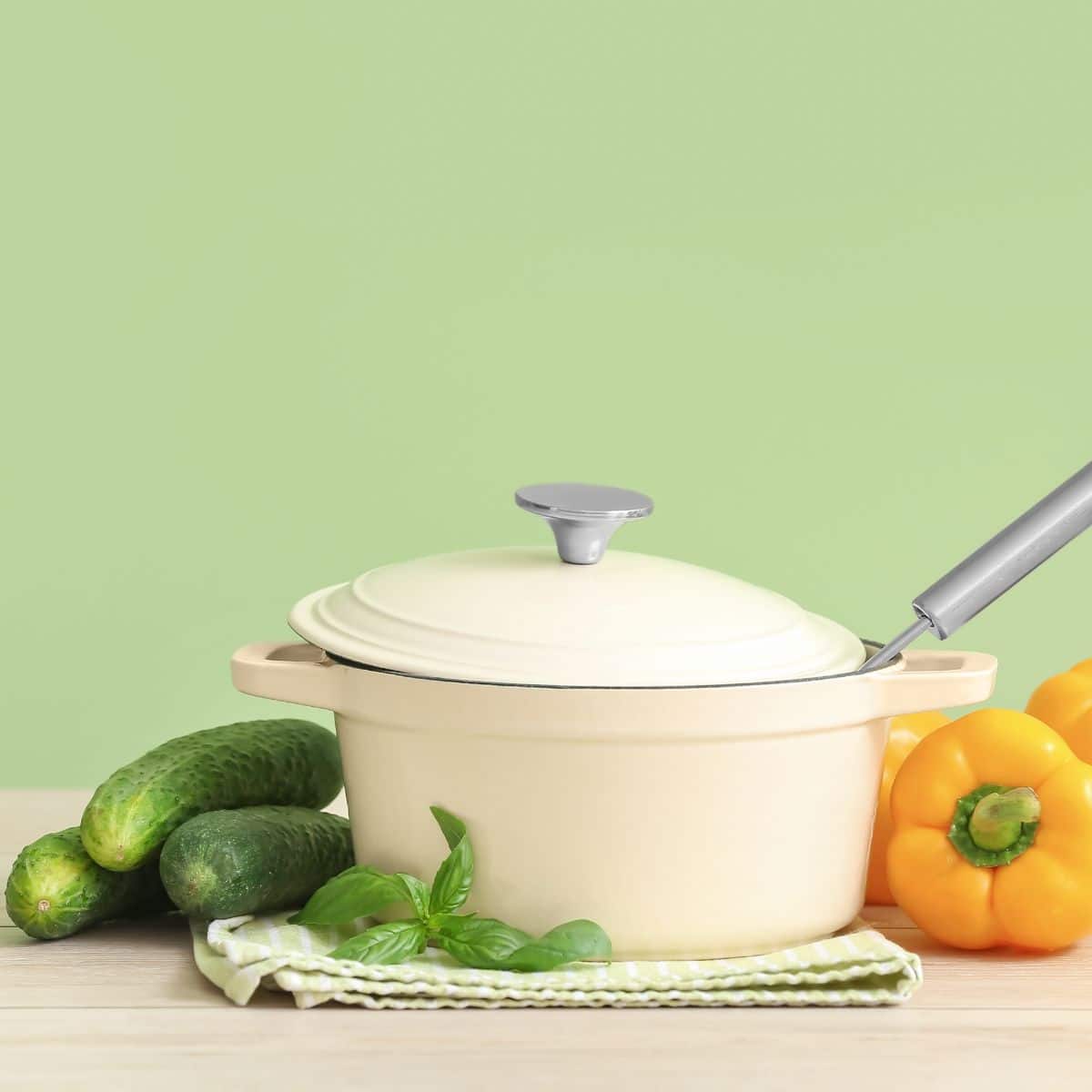 Pots and Pans
Pots and pans come in a variety of sizes and finishes. You can buy these à la carte, but I look for sales on good quality cookware sets. There are a variety of sizes for all the different jobs you'll be doing in the kitchen. Look for stainless steel pans with a copper bottom. Copper is a better conductor of heat than other materials. If price is an issue, most major retailers have them on sale throughout the year. Stay away from aluminum cookware, as it is highly reactive with acidic foods, and stainless steel pans are more durable and easy to clean. At a minimum, you should have a 12 inch skillet, an 8 quart stock pot, and a 1 quart pot. I prefer glass lids with my pots and pans so I can see how my food is doing without opening the pot and losing liquid (especially when I am cooking grains like rice). If you buy a set, buy one with a steamer basket. If you eat as many steamed vegetables as I do, it's a necessity. It can also double as a colander for rinsing ingredients.You can buy them for a traditional pot or for the Instant Pot. I stay away from non-stick skillets. Enamel coated non-stick would be my first choice if I were to buy one, but even they don't keep their finish for long. One trick I use for recipes that would normally require a non-stick pan (like pancakes) is to place a round of parchment paper, cut to the size of the bottom of the pan, in the skillet, and cook my pancakes on top of the parchment paper. When it is time to turn the pancakes over, I place another round on top of the pancakes and flip the whole thing over to cook the other side.
If you are new to eating a whole food, plant-based (WFPB) diet, you'll want to make sure you have the right equipment for preparing all of the tasty meals you are about to discover.
Food Processors
Food processors come in a variety of brands and sizes. Some have added accessories like grater and slicer attachments, and others have other exciting functions. I like a food processor with variable speeds and a pulse function for chopping. Make sure that the processor you buy has enough power for the size of the equipment. Look for a large capacity food processor (9 cup capacity) with a 900 watt motor. You want to make sure that the motor will hold up for all the hummus you will be making
Blenders
If you are cooking most of your food, as you should be if you eat WFPB, you need a blender. You can make smoothies, sauces, salad dressings, and even soups in a blender. There are immersion blenders and upright traditional blenders, I prefer the latter. You can spend $19.99 on an Oster blender or $599 on a high-end Vitamix. I have owned both and both have served me well. If you are a casual user, go for the lower end and save your money for good quality ingredients to cook with.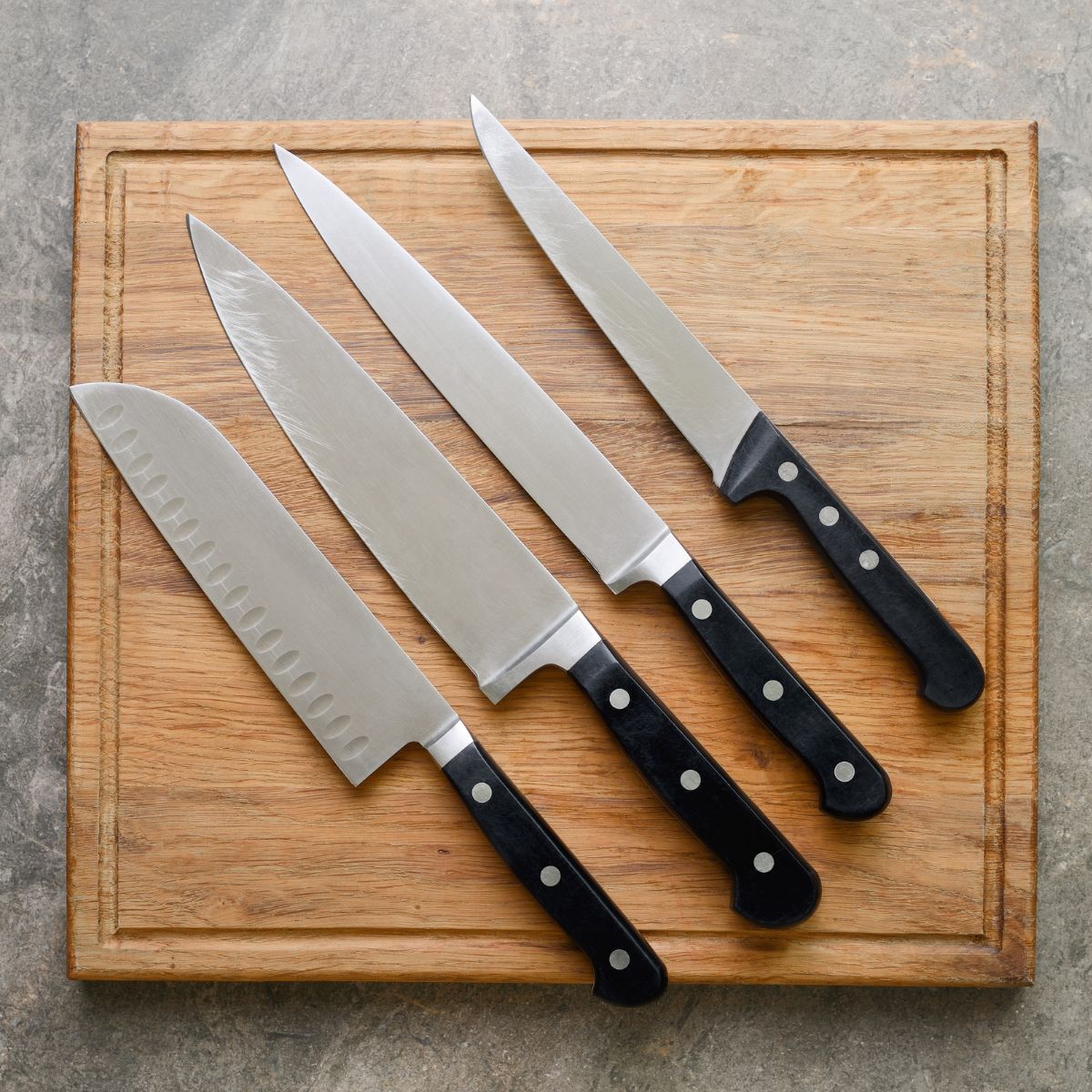 Knives
Knives are where I spend more money. A good knife will last for years if you take care of it. It will also hold its sharpness longer than less expensive knives. You can buy knife sets, but most sets come with steak knives, which you won't need if eating WFPB. I have three knives I consider essential in my kitchen: a chef's knife, a paring knife, and a serrated knife.
My chef's knife is the powerhouse of my kitchen. I use it for 80% of the cutting and chopping I do. I own an expensive chef's knife, but the price is not as important as keeping it sharp. Knives should be professionally sharpened once a year but honed (the process of lining up the teeth of your knife — yes they do have teeth) as needed. I hone my knives every time I use them, but if you are a casual cook, you may be able to hone them once a week or so.
A paring knife is good for peeling fruits and vegetables and for cutting imperfections out of those same foods. If you are doing fancy cuts, the paring knife is your friend.
A serrated knife is good for slicing bread and tender vegetables like tomatoes. A really, really sharp chef's knife should cut through a tomato, but even my knives are only that sharp once a year, when I have them sharpened.
Instant Pot or Pressure Cooker
I must admit that I rarely use my Instant Pot. I was given two of them by a friend who thought that I should have them. They are increasingly popular, and those who use them say that they are a necessity. The main advantages to owning one is that they reduce cooking times, they are hands off with many recipes (set it and forget it), and they save energy and you don't have to heat up the whole house to cook with them.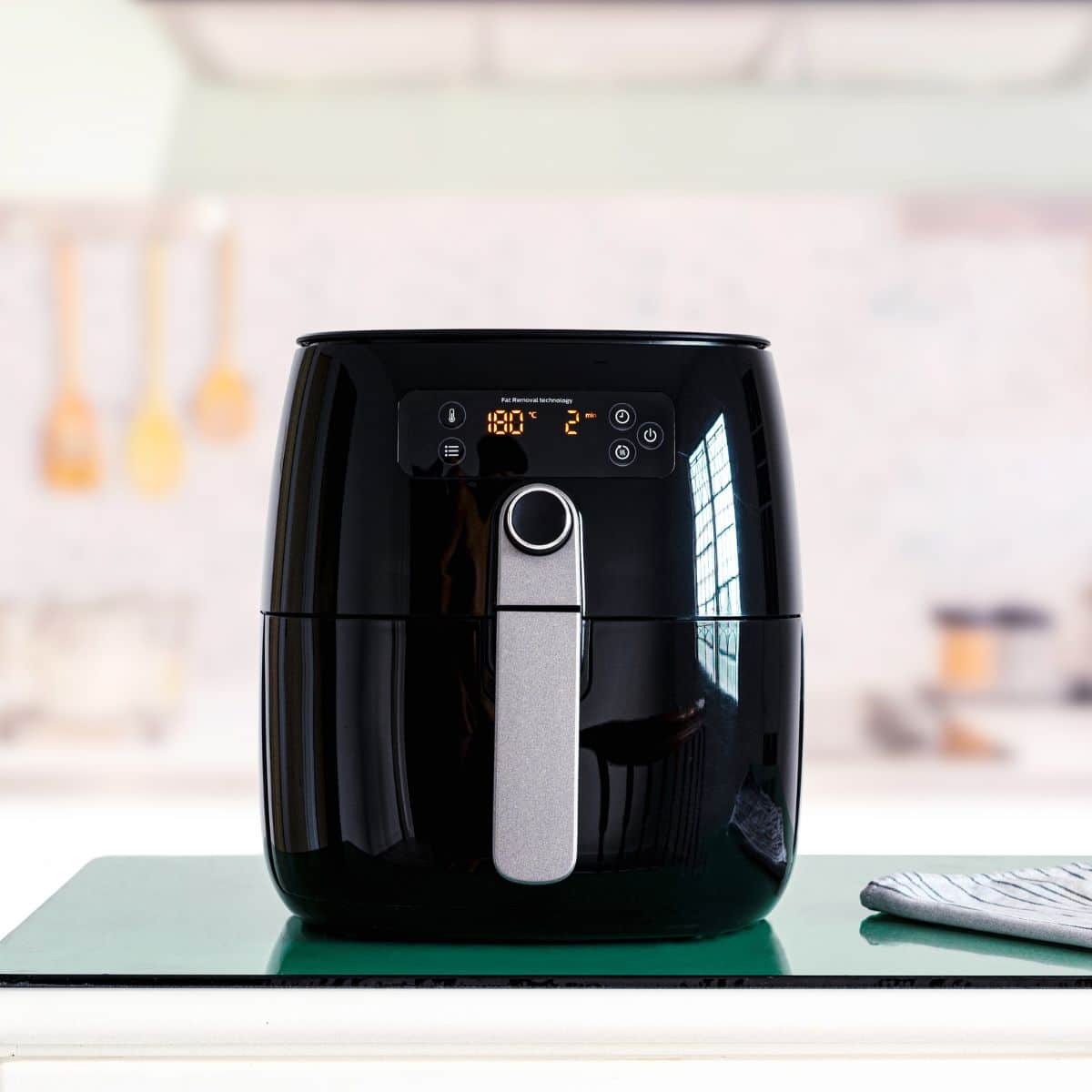 Air Fryer
An air fryer is great for making food crispy without oil. It works much like a convection oven, by moving heated air over the food. One advantage of an air fryer is it uses less energy than a traditional oven and, like the Instant Pot, it doesn't heat up the whole kitchen.
Measuring Cups and Spoons
You need one set of measuring cups for liquid ingredients and another for dry ingredients. If you bake anything, you'll want the accuracy that each type of measuring cup offers.
Vegetable Peeler
It is simply what its name implies, a way to peel vegetables like potatoes more efficiently, removing the skin without removing much of the inner vegetable. Buy a good one if you peel a lot of vegetables. It will save you a sore wrist.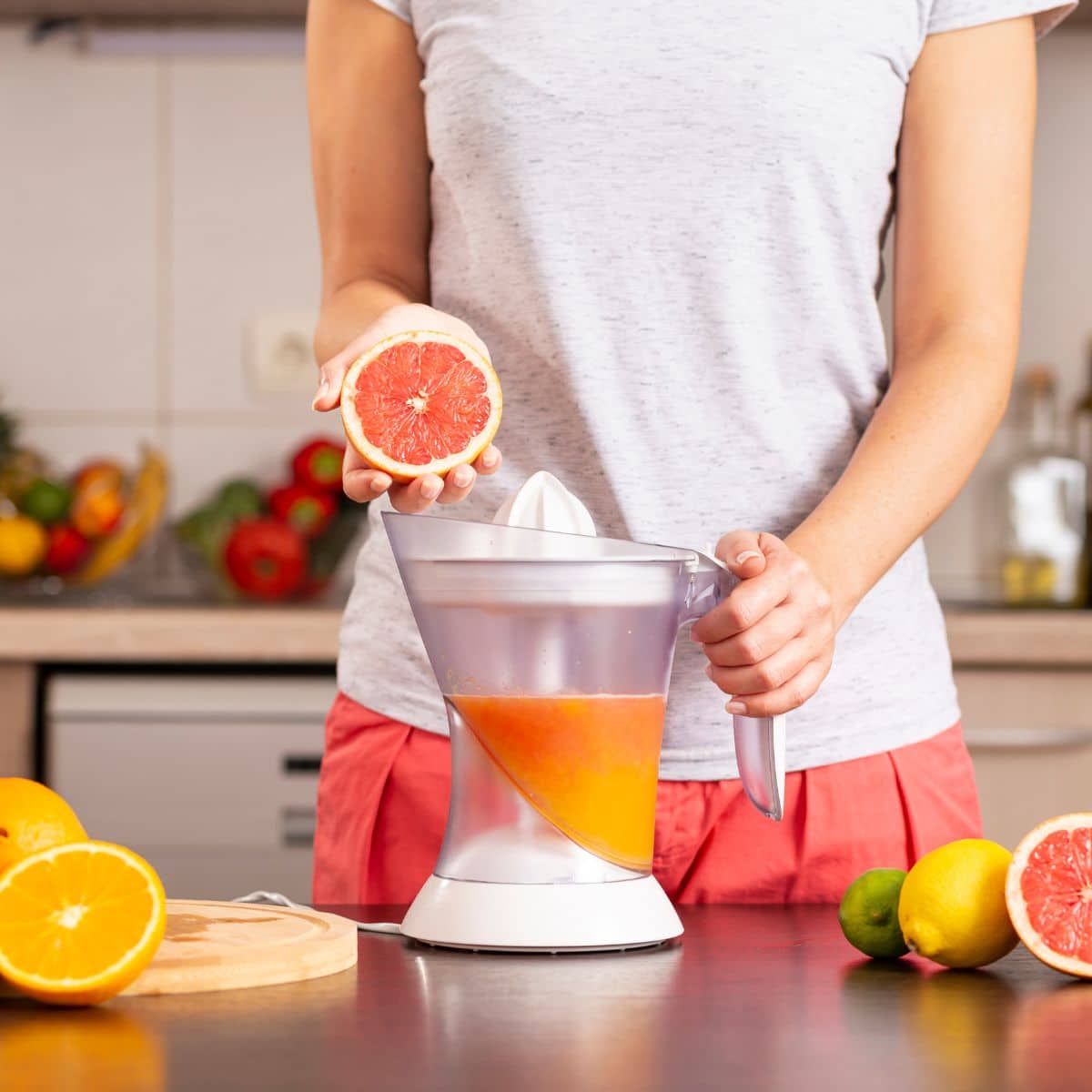 Citrus Juicer or Reamer
You can juice a lemon by hand, but you get more juice out of the fruit using a reamer or juicer.
Baking Sheets and Pans
Casseroles like mac and cheese or lasagna, breads, and more all need something to be baked on or in.
Mixing Bowls
If you are making cookies or salad dressings, you need something to mix them in. You can buy sets in a variety of materials: metal, plastic, or ceramic.
I channel my professional chef side when I go shopping for kitchen equipment. I want to buy everything I see, but most of the time I know I can get by with a list much like the one above. Don't be intimidated when you go into a cookware store. The staff there is usually very knowledgeable and very willing to help. For more tips on WFPB cooking, diets, and weight loss, join Chef Del's Diet Daze community.
Copyright 2023 Center for Nutrition Studies. All rights reserved.