Meet Lise (aka my mom). Until three years ago, when I started my coaching program and decided to help her get fit, I had seen her struggle with weight my entire life.
She was 55 and had a history of yo-yo dieting, trying everything from Atkins to keto to the Maker's Diet. The one thing she hadn't tried was my way—using a whole food, plant-based (WFPB) lifestyle. But after she suffered from a leg injury and gained more weight (up to 184 pounds), I tried convincing her again, and she said yes!
The twist, I told her, was that she would have to go vegan because there was no way I would include any animal products in her meal plans or recipes. With complete trust in me, she accepted.
At the beginning of her journey, she was surprised at how much food she could eat, especially carbohydrate-dense foods. This surprise is typical. Most people who have struggled with weight tend to have this carb-phobia, as I like to call it. Nonetheless, she started strength training regularly, implemented heart training sessions strategically, and tweaked her nutrition over the next seven months.
And boom, she was now down to 131 pounds and had visible abs for the first time since her college days more than 30 years ago. I was so proud of her transformation and commitment. The significant part for her was that she never felt hungry because of how we structured her nutrition and that it was all WFPB.
She was ready to rock and roll, but there was one more step to secure her transformation. You see, 95% of people in North America who lose weight regain it within six to twelve months. That rebound occurs when, after achieving their weight loss goals, individuals' metabolic rates slow down and they struggle to adjust to increased calorie intake. To avoid this, we started the process of reverse dieting, slowly and methodically re-increasing her calorie intake over the next four months. Effectively, we tricked her body into being able to handle more food.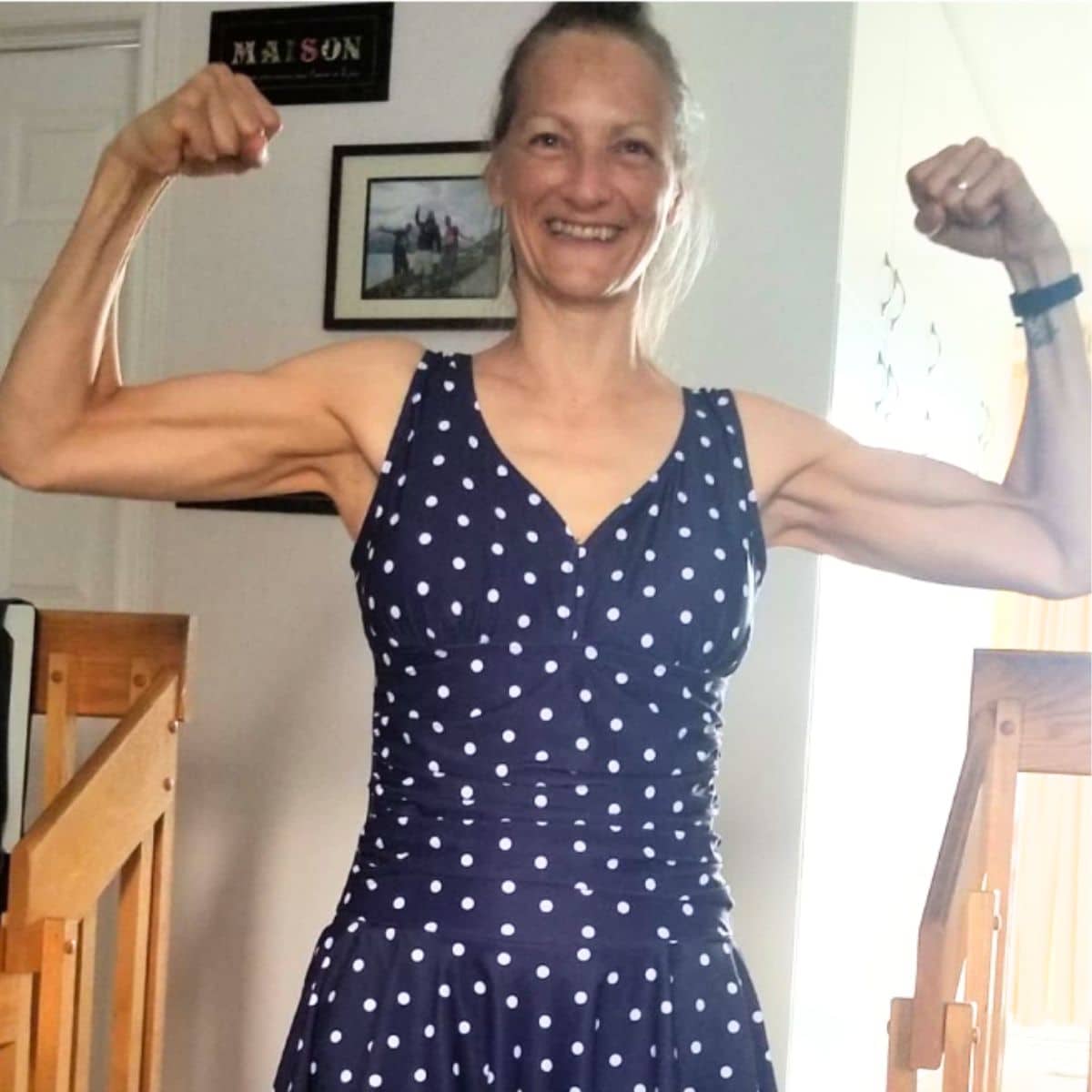 The results? She was 56 and eating 2,400 calories/day to maintain her new body, with visible abs and all! It's been slightly over three years since she completed that process, and she continues to maintain her improved health and physique. For the first time in her life, the weight did not come back. She's healthier, fitter, and more vital than ever. (When it was time to renew her health insurance and they did her blood work, hers became cheaper because she was so healthy, so it saved her money compared to my dad, who I am still working on!)
But maybe you're wondering, would this work for me? It's highly likely the answer is yes. I've helped over 600 people at this point—people with many different types of health conditions between the ages of 20 and 80. The crucial thing to remember is that the best path to a successful, healthy, and fit body is sustainable, not quick. Often the best things for you are what you don't want to do, and success depends on going slower instead of trying to rush your transformation.
Mom, I'm proud of your incredible achievements and for setting an example of what is possible regardless of age.
Sincerely,
Coach Maxime
Copyright 2023 Center for Nutrition Studies. All rights reserved.