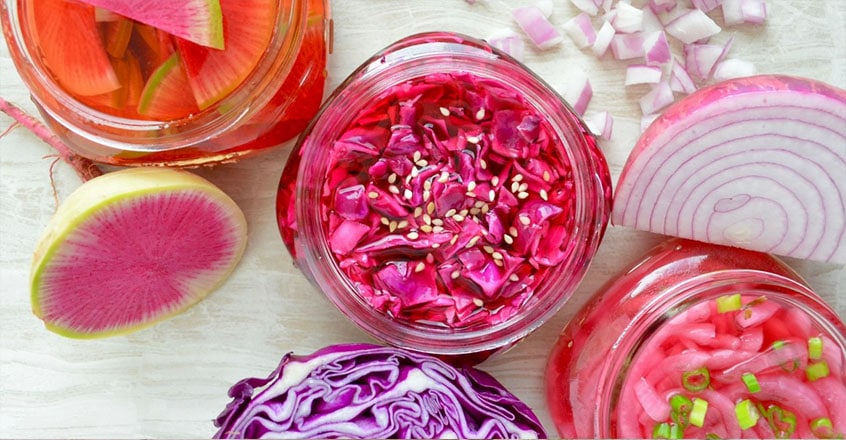 Ingredients
2 cups raw onion, red cabbage, or radishes, sliced or diced
Distilled white vinegar
Instructions
1. Chop or dice your veggies into your desired size and shape.
2. Fill a 16 oz. glass Mason jar (or other container with a secure lid) with the chopped veggies.
3. Cover the veggies with distilled white vinegar. Add any spices or herbs, if desired.
4. Secure the container's lid tightly and place in the refrigerator.
5. Allow the veggies to marinate in the vinegar for at least 24 hours, but preferably 3 days, before first use.
Cooking Tips
1. The pickled veggies will last in the fridge for at least 2 weeks, and usually longer.
2. Red cabbage and radishes last the longest, with minimal deterioration after the second week. These can be eaten at the 3-week mark.
3. Red onions will start to get a little murky looking around the 2-week mark.
4. Use on salads, sandwiches, flatbreads, and pizzas!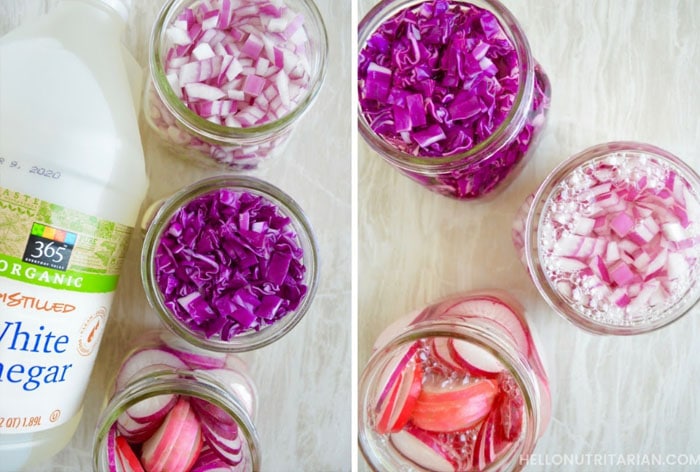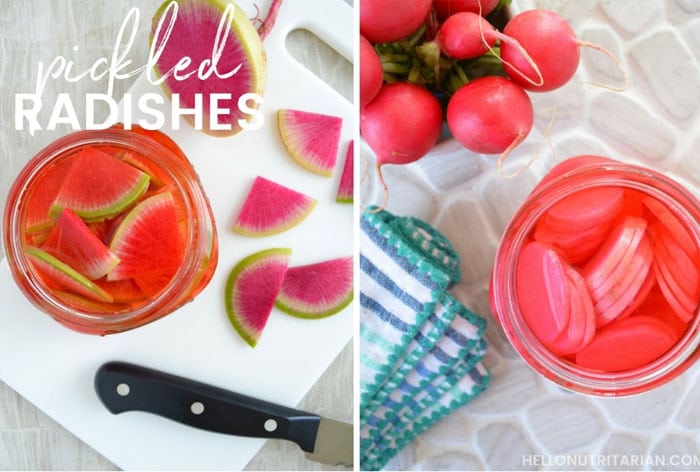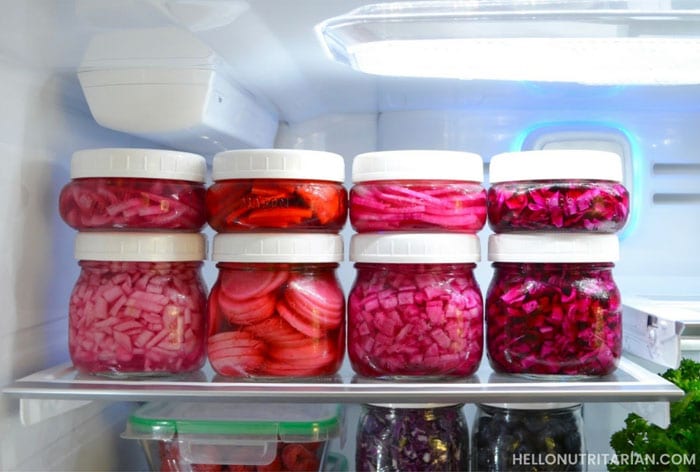 100% online, learn at your own pace
Instructor led format
No prerequisites
Continuing education credits