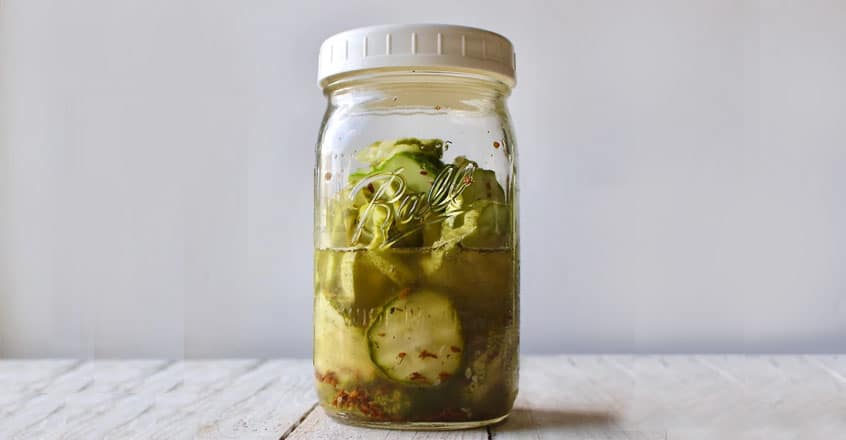 Ingredients
2 pickling cucumbers, sliced
1 cup white vinegar
2-3 tsp dill seed or chopped fresh dill
1 garlic clove
3/4 tsp sea salt
Instructions
1. In a 1 quart jar, combine all the ingredients.
2. Seal, shake well, and refrigerate.
3. For best results, allow to sit for at least one day before eating.
Cooking Tips
1. Lower the amount of salt or omit if desired.
2. Use only sea salt or kosher salt. Commercial salts contain anticaking agents (and lots of other junk), which will make brine thick and nasty.
3. As the cucumbers begin to release water or if you eat them and you have extra space, feel free to add in more cucumbers.
100% online, learn at your own pace
Instructor led format
No prerequisites
Continuing education credits