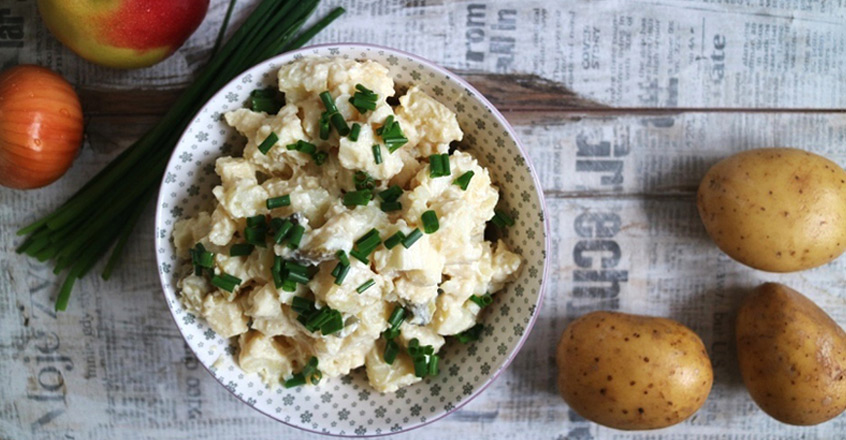 Ingredients
Potato Salad Ingredients
4 ½ lbs waxy potatoes, cooked
4 medium apples, peeled and diced
1 jar pickles, diced
2 large onions, diced
1 bunch of chives
Vegan Mayo Ingredients
1 ¼ cup chickpeas, drained
¼ cup liquid from the chickpeas
3 cups silken tofu
1 ¼ cup liquid from the pickles
2 Tbsp mustard
2 ½ tsp salt (optional)
½ tsp cumin
½ tsp paprika powder
Instructions
Potato Salad Preparation
1. Peel cooked potatoes and allow to cool in the refrigerator overnight (or at least for 5 hours).
2. Dice the potatoes and put in a huge bowl. Add diced apples, pickles and diced onions.
Vegan Mayo Preparation
1. Place all ingredients for vegan mayo into a food processor and blend.
2. Mix Low-Fat Vegan Mayo with the potato salad.
3. Sprinkle chives over the potato salad.
100% online, learn at your own pace
Instructor led format
No prerequisites
Continuing education credits