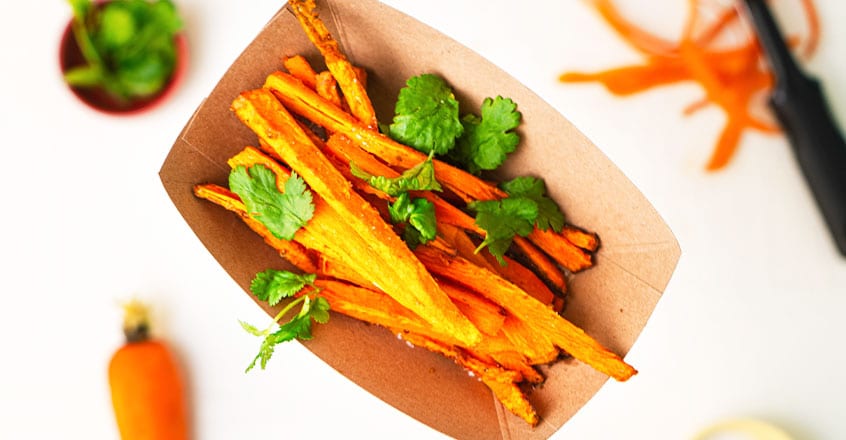 Ingredients
3-4 medium carrots, cut into thin sticks
½ tsp garlic powder
½ tsp paprika
¼ tsp black pepper
1 tsp cornstarch
½ tsp low-sodium vegetable broth
Pinch of sea salt
1 Tbsp fresh cilantro, chopped
Instructions
1. In a bowl, combine the carrot sticks with the garlic powder, paprika, black pepper, cornstarch, and vegetable broth and toss.
2. Place carrot sticks in an air fryer, and bake at 400 degrees F for about 15 minutes, or until browned in spots and crisp.
3. Top with sea salt and cilantro.
Cooking Tips
1. Alternatively, bake in a convection oven on a parchment-lined sheet at 425 degrees F for 20 minutes or until crisp.
100% online, learn at your own pace
Instructor led format
No prerequisites
Continuing education credits