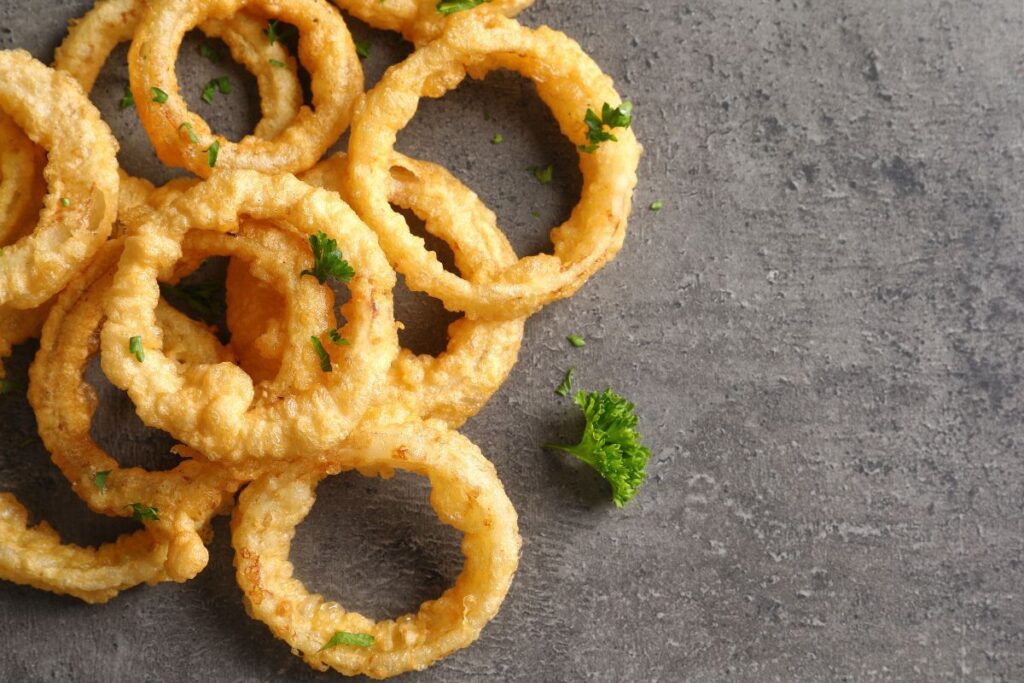 Ingredients
Batter
½ cup almond flour
½ cup chickpea flour
1 ⅓ cup unsweetened plant-based milk
1 tsp paprika
1 tsp salt, or to taste
Breading
1 cup almond meal
2 Tbsp nutritional yeast
1 tsp paprika
½ tsp sea salt, or to taste
Instructions
1. Slice off the end of the onion. Remove the outer skin and slice the onion into ½-inch thick rounds.
2. Separate the sliced onions into individual rings.
3. Combine the ingredients for the batter in a bowl and mix well. Set aside.
4. Combine the ingredients for the breading in a separate bowl and mix well.
5. Dip each onion ring first into the batter, then into the breading.
6. Place breaded onion rings on a baking sheet while you prepare the remaining onions.
7. Once you've finished breading all of the rings, place them in a single layer (in batches) into the air fryer. Bake at 370 degrees F for 8–10 minutes, until the onion rings are crispy and browned.
8. If you are using a traditional oven, bake at 400 degrees F for 20–25 minutes, until browned and crispy.
100% online, learn at your own pace
Instructor led format
No prerequisites
Continuing education credits