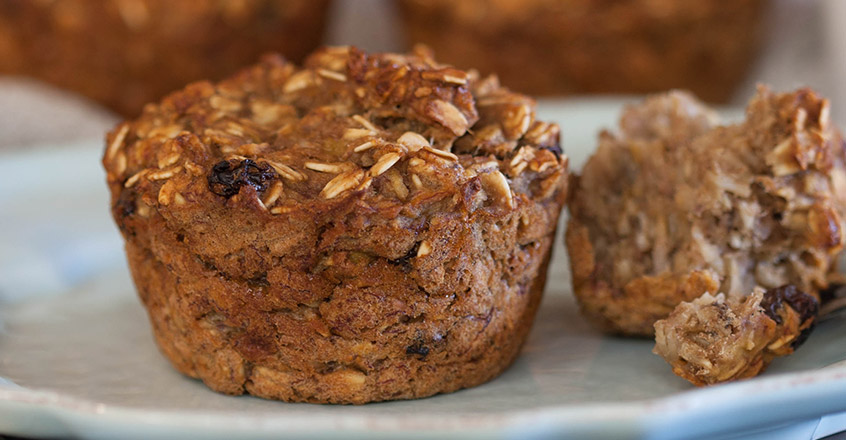 Ingredients
2½ cups rolled oats
½ cup oat flour
1 tsp baking powder
½ tsp baking soda
½ tsp salt
1 Tbsp cinnamon
½ tsp ground nutmeg
4 ripe bananas, mashed
1 apple, grated
½ cup non-dairy milk
2 tsp vanilla extract
½ cup raisins
½ cup chopped walnuts, optional
Instructions
1. Preheat oven to 350 degrees F.
2. In large bowl combine and whisk together dry ingredients.
3. In small bowl combine bananas, apple, non-dairy milk, vanilla and stir until well combined.
4. Add wet ingredients to dry and combine well. Fold in raisins and walnuts, if using.
5. If using a 6-muffin tin bake for 45 minutes. If using a 12-muffin tin, bake for 35.
100% online, learn at your own pace
Instructor led format
No prerequisites
Continuing education credits